This article will show you how you can move your PhorestPay account from Bancard to Stripe.
 Latest Version & Restart Required
Before beginning the migration, you will need to restart Phorest. Please also ensure that you are on the latest version of Phorest which you can download here.
During the migration process, you will be taken through 4 steps:
Creating your Stripe account
Ordering your Card Terminal(s)
Pairing your Card Terminal(s) with Phorest
Completing the PhorestPay migration from Bancard to Stripe
The first two steps will take roughly 10 minutes. Once completed, you will need to wait for your new PhorestPay Card Terminal(s) to arrive (typically 4-6 business days), after which you can continue with the remaining steps and complete the migration.
To get started, Go to Manager > PhorestPay > Take the first step.
 Access Required
The Settings access permission is required to view this screen. Check out this guide for information on how to update staff access.
If you need to save your progress during the migration, you can click Save & Close and continue later from where you left off.
Click Sign up to Stripe to begin creating your Stripe account.
---
Creating Your Account
The next screen will open within your internet browser. If it doesn't appear automatically, minimize Phorest to see it.
Start by adding your email and cellphone number. You will be sent a text message with a verification code, so make sure to have your phone nearby.
You will also be asked to provide some verification documents during the sign-up process. Click here for a list of acceptable verification documents (make sure to change the COUNTRY to 'United States').
When you've completed the account creation process, you'll see a message to say your PhorestPay account is live.
Close this page and return to Phorest > Click Save & Close > Click Continue.
On the next screen, you may notice a Pending status on your Stripe Account.
This can be normal, and your account may take a moment to activate. Continue to the next step while your account is activating in the background.
---
Ordering Your PhorestPay Card Terminals
Next, complete the order form for your new PhorestPay Card Terminal(s).
When you've added the details of your order, make sure to click Submit Order and then click Confirm Order.
---
Pairing Your Card Terminals with Phorest
Once your Card Terminal(s) has arrived, remove the back cover and insert the battery, ensuring the gold connectors on the battery and the device are aligned.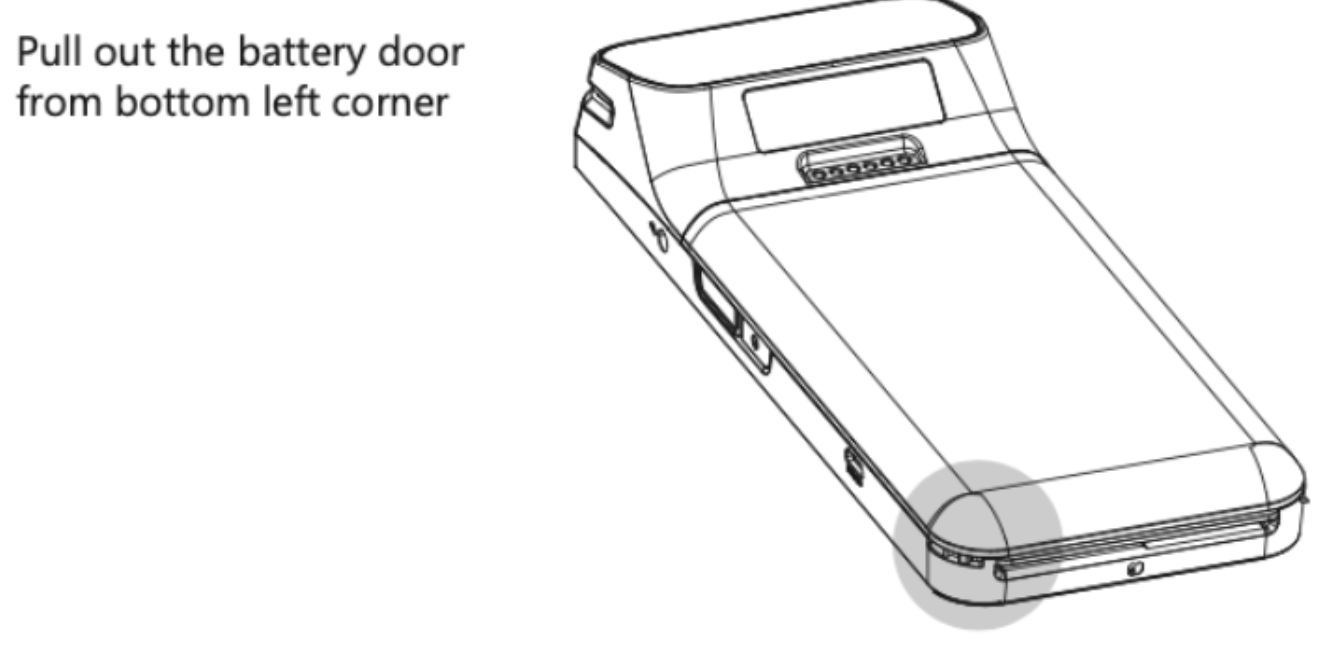 🔋 We recommend charging the Terminal(s) for 4 hours before first use.
Power the device on, follow the initial setup instructions and note down the pairing code when it appears on the Terminal screen. If you missed the code, don't worry, you can generate a new one later.
Return to Manager > PhorestPay > Click Continue > Click +Add Terminal to begin pairing the first Card Terminal.
Enter the pairing code into the Registration Code field, give the Card Terminal a name in the Reader Name field, and then click Add.
If you need to generate a new pairing code, swipe your finger in from the left of your Terminal screen > Press Settings > Enter 07139 as the Admin PIN > Press Generate pairing code.
If you have multiple Card Terminals, repeat this process to add each of your Terminals.
---
Completing the Migration to Stripe
Once all of your Card Terminals are paired, click Final Check and Switch to complete the migration.
Restart Phorest after you've completed all migration steps, and your Credit and Debit payment types will now be linked to your new PhorestPay Card Terminal.
Stripe Account Not Active
If you see a message saying your Stripe account is not yet fully active, you most likely need to verify some information on your account before completing the migration.
To do this, click Dashboard to access the Stripe dashboard
You will see a message highlighted at the top of the screen where you can click Update info to finish providing any remaining information.
---
Card Terminal FAQs
Click here for a list of answers to PhorestPay Card Terminal FAQs.
---

Once you've completed the migration, you'll be ready to start using all of the features available through PhorestPay.
Click here for a list of features as well as guides on how to use them.