This article will give an overview of the Phorest Academy online learning portal
  Phorest Academy Has a New Look!
We're giving Phorest Academy a makeover! For more information click here.
'Phorest Academy - your one-stop Education shop designed for busy salon professionals!'
Learning a new system can be tricky and take time. Finding availability to sit with an expert can be frustrating to arrange. Getting up to speed with new systems should blend seamlessly into your day-to-day activities — allowing you to learn what you need when you need it.
Introducing Phorest Academy - the learning portal that meets the demands of busy salon professionals. 
---
Online, on-demand, and on-the-go training for all salons
Phorest Academy entails short, interactive, and feature-specific courses covering your Phorest essentials.
Quickly get your team and business up to speed with using Phorest. 
Learn when you are ready; Phorest Academy offers online and on-demand training to seamlessly blend into your daily schedule. 
Don't get left behind, keep your business thriving with our regularly added and up-to-date Phorest 'best practice' courses. 
The more you know, the more you grow! Scale your business with our bite-sized feature-specific courses.
Learn from anywhere at any time - access the Academy directly within your Phorest system, from your email or even via the downloadable app.
Interactive practice systems (each course offers practice scenarios in a safe Phorest environment - great for getting new staff up to speed, confidently!)
The more you learn, the more you earn! Gain points, badges, and certificates for every course you complete
---
Introducing our new look Phorest Academy!
Our new, improved Phorest Academy will go live across all regions on June 30th, 2022 and will continue to provide you with fresh and relevant learning content on demand.
The new modern and user-friendly learning platform is more responsive and is also optimised for mobile devices making it even easier to use.
In-Phorest
Go to Manager > Training > Phorest Academy and click the link to create an account.
Note: All users must create a new account, even if you have accessed Phorest Academy before.
In Your Internet Browser
You can log into Phorest Academy from any desktop, laptop, or portable device via a web browser. Use this link here: http://phorestacademy.com/  
Click 'sign up now' to create an account and start learning. 
On Your Smart Device, On-the-Go
While most people prefer to access Academy by going to http://phorestacademy.com/ on their smart device, there are two apps that Learners can download for iOS and Android
Note: You must have created an account in the browser before accessing the app

Portal URL
For the login page domain on the app, enter phorest as your domain name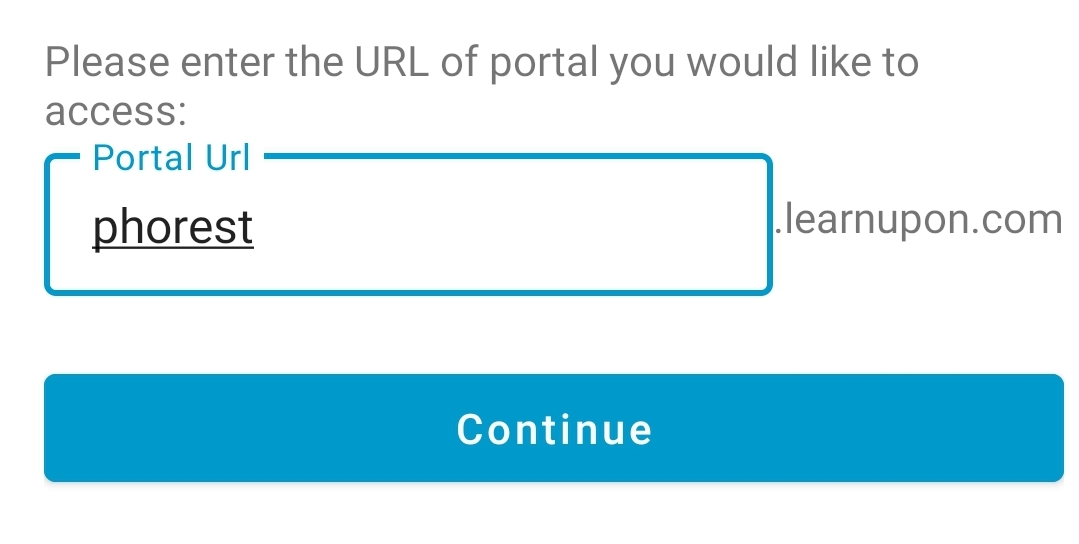 ---
Access Phorest Academy Online, On-Demand & On-the-Go
Via a web browser - http://phorestacademy.com/
In Phorest; Manager > Training > Phorest Academy and click the link
Through the LearnUpon app: