This article will show you how you can let the Phorest support team get connected to your computer remotely to investigate any issue you may be experiencing.
Firstly, you'll need to install the TeamViewer app on your computer. To do this, click one of the links below.
 Click here if you are on an Apple Mac computer
 Click here if you are on a Windows computer
Once you have TeamViewer installed, open the TeamViewer app. When TeamViewer opens, you'll see your ID and Password.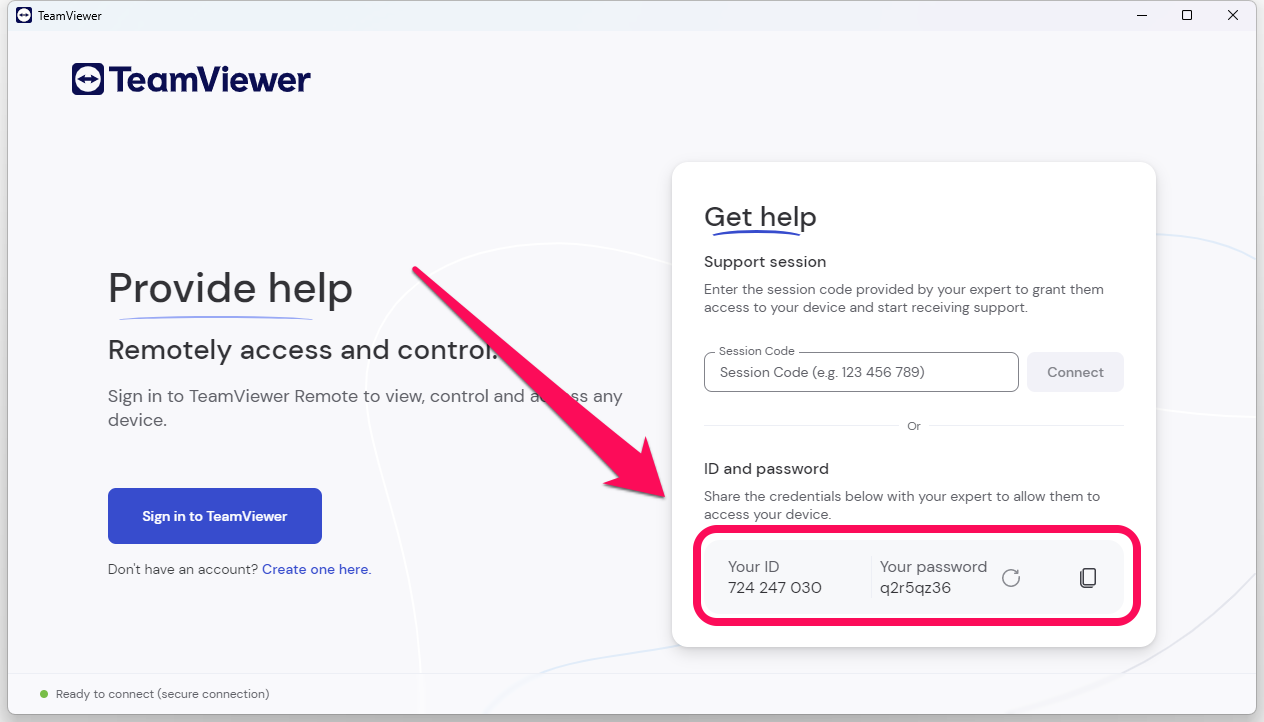 You can click the clipboard icon 

  to copy your ID and password, then paste it into the conversation with a Phorest support team member, who can then use that information to connect to your computer remotely.
 Additional Step if you have an Apple Mac Computer
Click the Apple logo   in the top-left of your screen > System Preferences > Security and Privacy > Click the lock to make changes > Accessibility > Check the box beside TeamViewer > Select Screen Recording next and do the same.