This article will give you an overview of Phorest's Online Booking feature.
Busy clients demand flexible booking options. Don't let them leave it too late by offering online booking for your salon, available 24/7.
The Importance of Online Booking:
Analyzing the hourly appointment booking trends of more than 5,000 salons and spas, Phorest has found that 28% of bookings happen in the evening after salons close, and 18% happen early in the morning before salons open.
36% of millennials (25-34 year-olds) said they want to see online booking on a salon's website
43% of Gen Z clients (18-24 year-olds) expect Online Booking.
Online Booking has a 3.21% No-Show rate vs. a 6.49% Offline No-Show Rate
Bookings from your Website, Facebook, Instagram & More!
Our team can add the online booking function to your website and social media profiles for you, so you can let the bookings roll in from all your channels.
Our new floating booking widget means clients can always see the booking button no matter what page of your site they're on.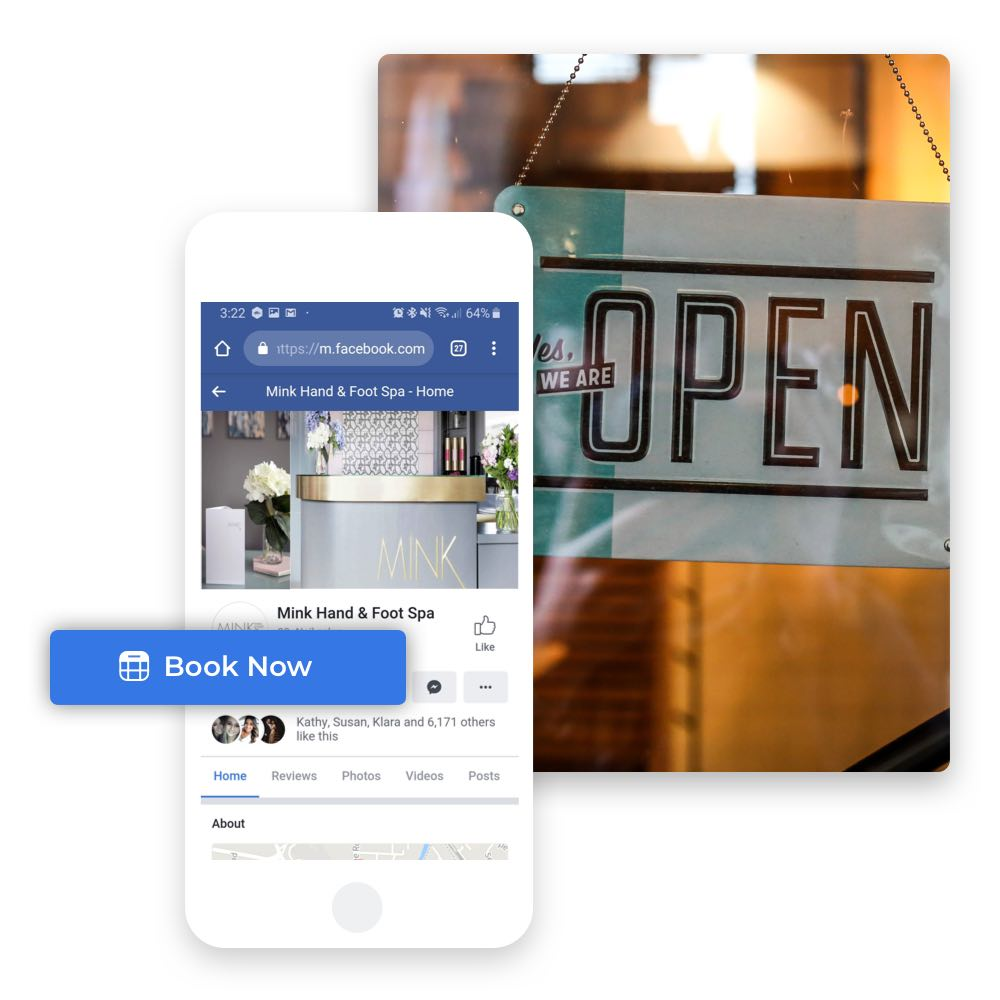 No-Show Reduction
Online bookings are secured with a credit card, so clients are more committed to showing up.
You also have the option to process a no-show charge, which has been proven to reduce no-shows by a whopping 99%!
For more information on credit card storage & fees, please see Online Booking FAQ's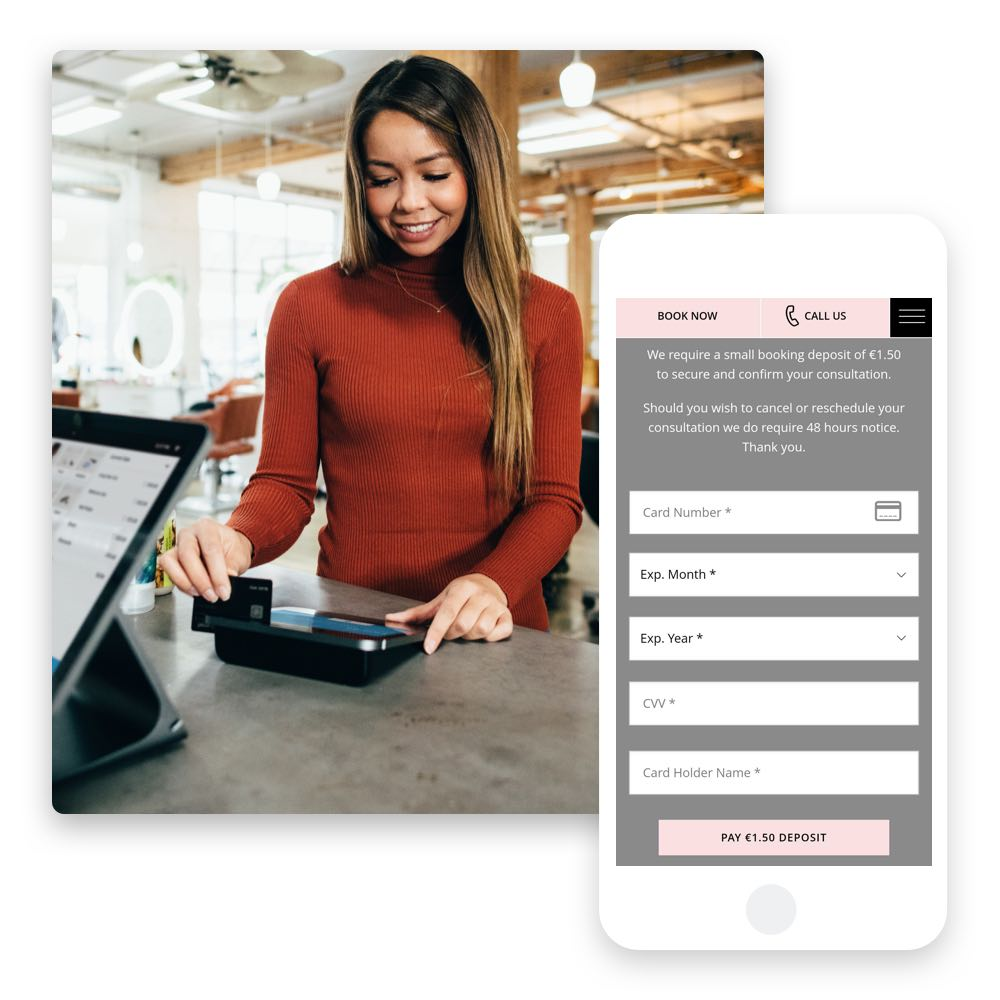 An Extra Member of Staff You Don't Have to Pay!
Save an average of 5-7 hours per week in admin costs. Clients can book appointments, edit and check bookings and rebook, all via your website. Your front desk staff can spend less time on the phone, and more time making clients feel welcome.
"If I can get 30% of my clients booking online, that frees up the receptionist 30% of the time to deal with the client that's sitting in front of them." - George Nikollaj, 6 Salon.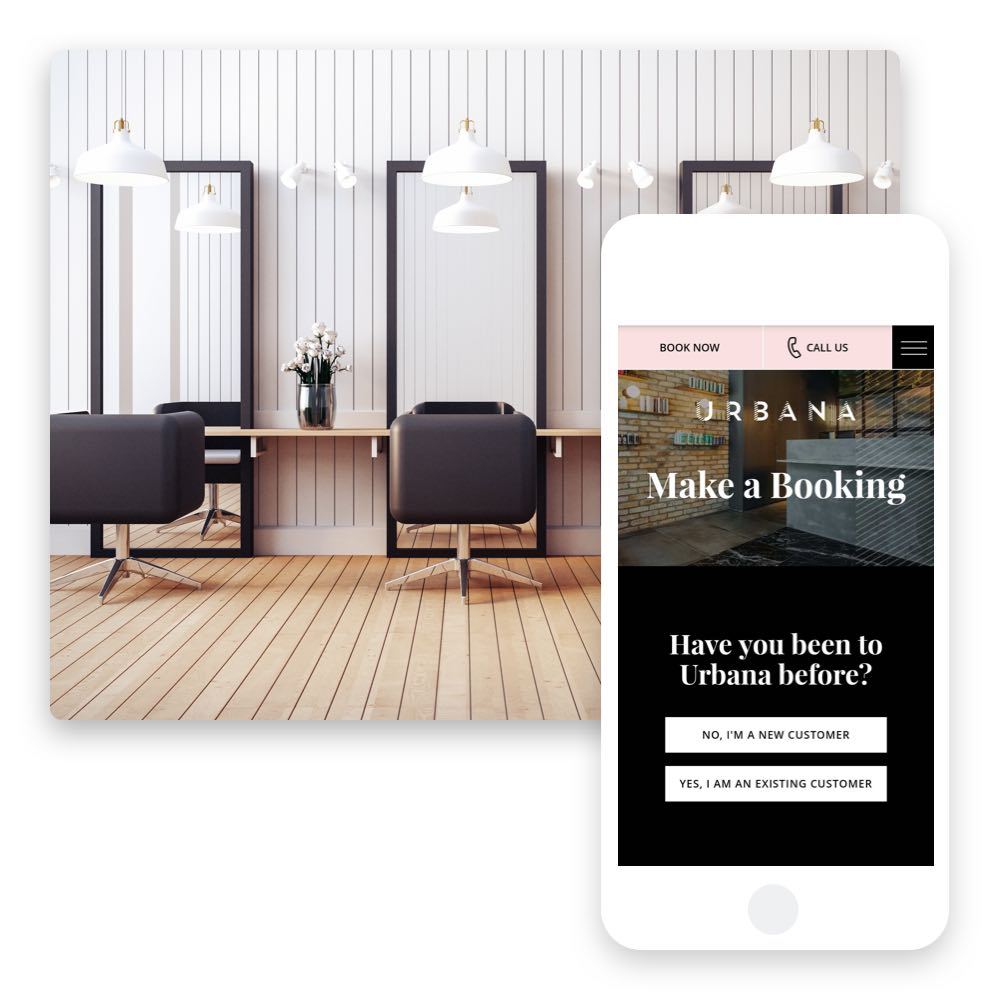 Complete Control - No surprises or late cancellations:
Keep control by choosing your minimum notice and which staff members and services can be booked online. Include staff breaks so staff members are only booked when they're available. Give clients notice of necessary patch tests before their appointment.
Link services with the qualified staff, rooms, and/or equipment so the right people, time, and tools are available.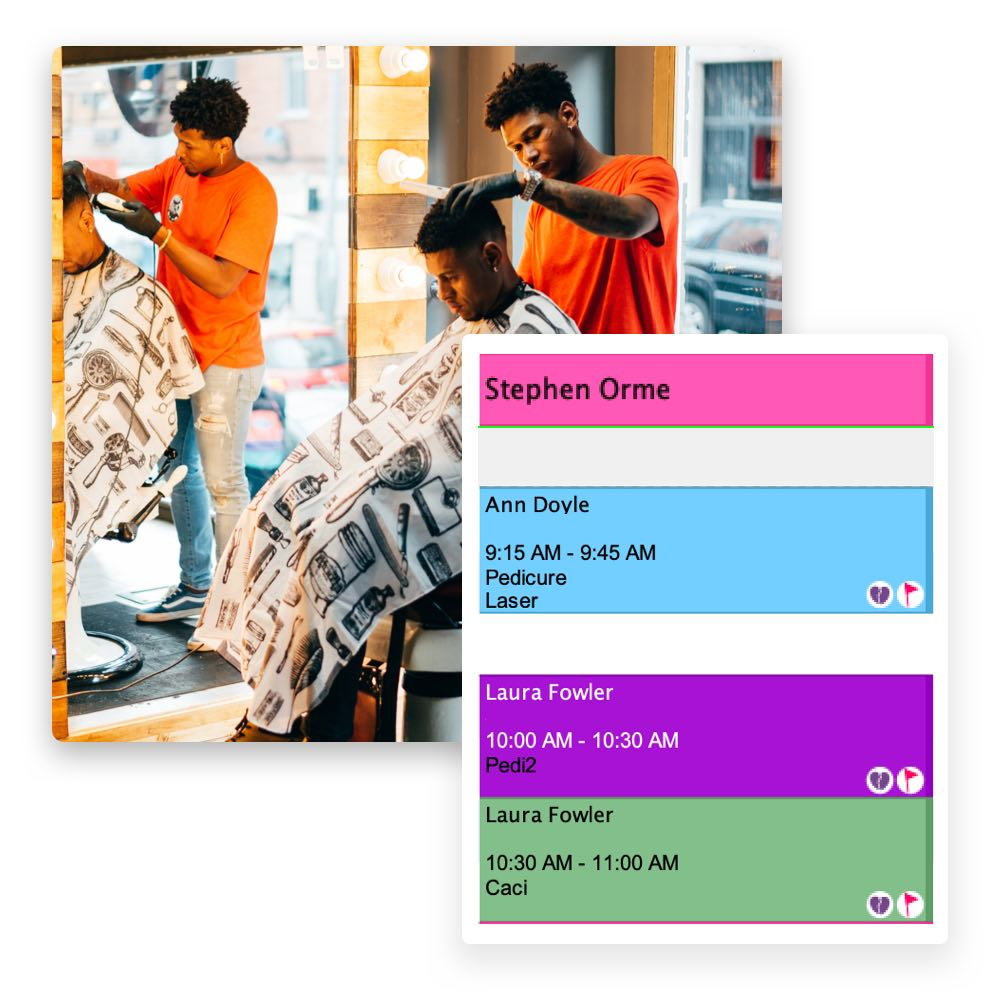 Machine Optimised Scheduling:
Machine learning optimizes your schedule, making sure online bookings are booked back to back with your other appointments, with no unnecessary gaps.
Real-time bookings are held while in progress, so front desk staff won't double book with your online clients.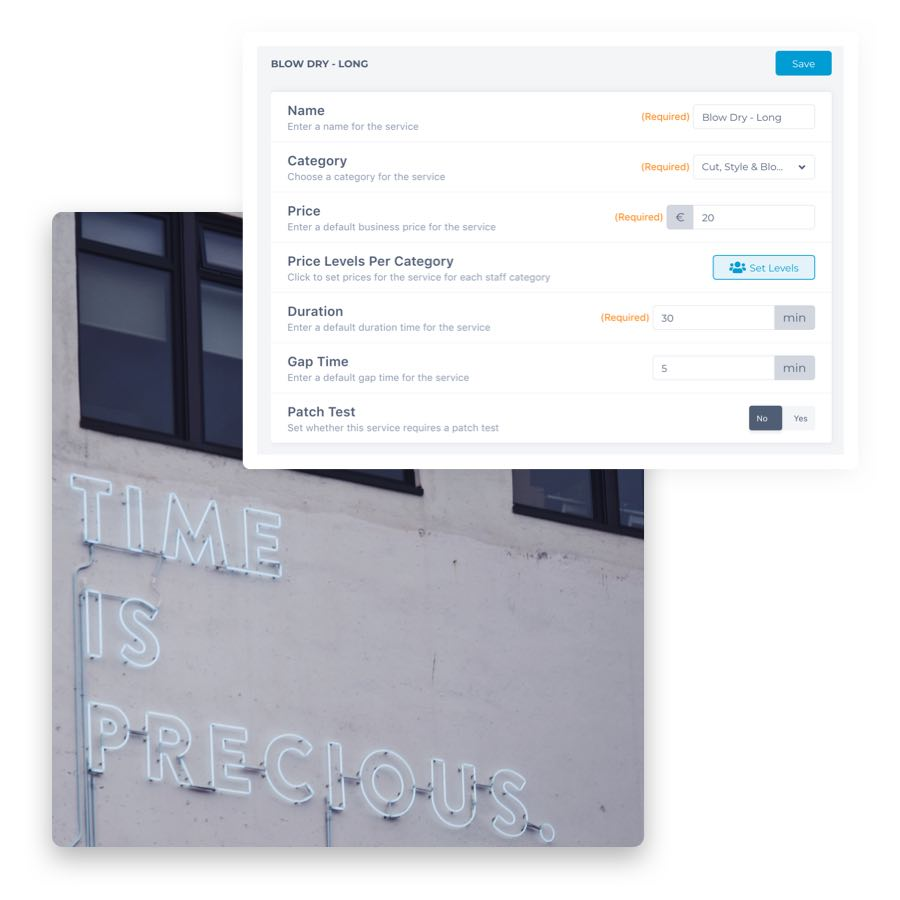 Make it even easier for your clients to book with a Salon Branded App. We can build you your very app for iOS & Android to make it even easier for your clients to book, re-book, and manage their appointments online.
App bookings are also secured with a credit card so no-shows are reduced by 99%.
Note: To check if the app is included in your package, please email growteam@phorest.com.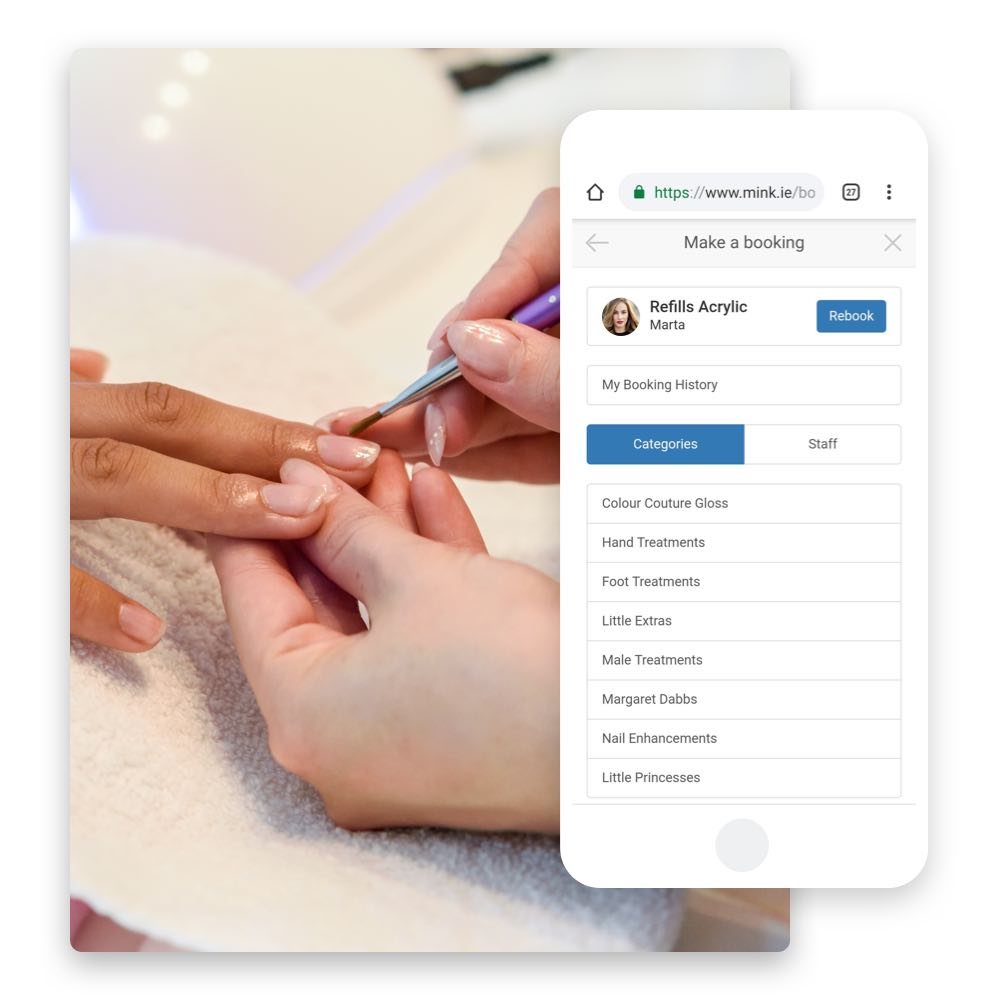 "Clients love the online booking, it has brought in so many new clients who are tech-savvy and want to make their bookings on their lunch break. Sometimes we get bookings coming in at 3 am in the morning!" - Chanel, Manager, Angelica Retreat, London UK
If you are interested in getting started with Online Booking, please reach out to our Grow Team - growteam@phorest.com.