This article will show you how you can manually add a client's Gift Card/Voucher to Phorest that was originally purchased outside of Phorest.
If someone comes to pay with a gift voucher that isn't found on the system (probably because it was sold on a previous software or prior to you starting with Phorest), you can add it manually at the payment type stage.
Go to Manager > Gift Cards/Vouchers, then click the Add button.
Enter the gift card Serial #, then assign it to a Client by typing their name or clicking the magnifying glass to search for them.
Adjust the Issue Date and Expiration Date if necessary.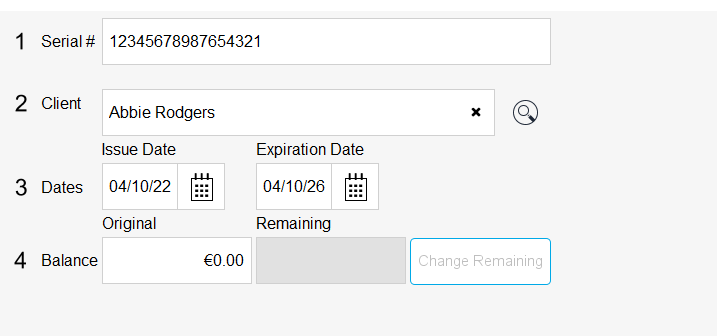 Next, double-click the Balance amount and enter the gift card value.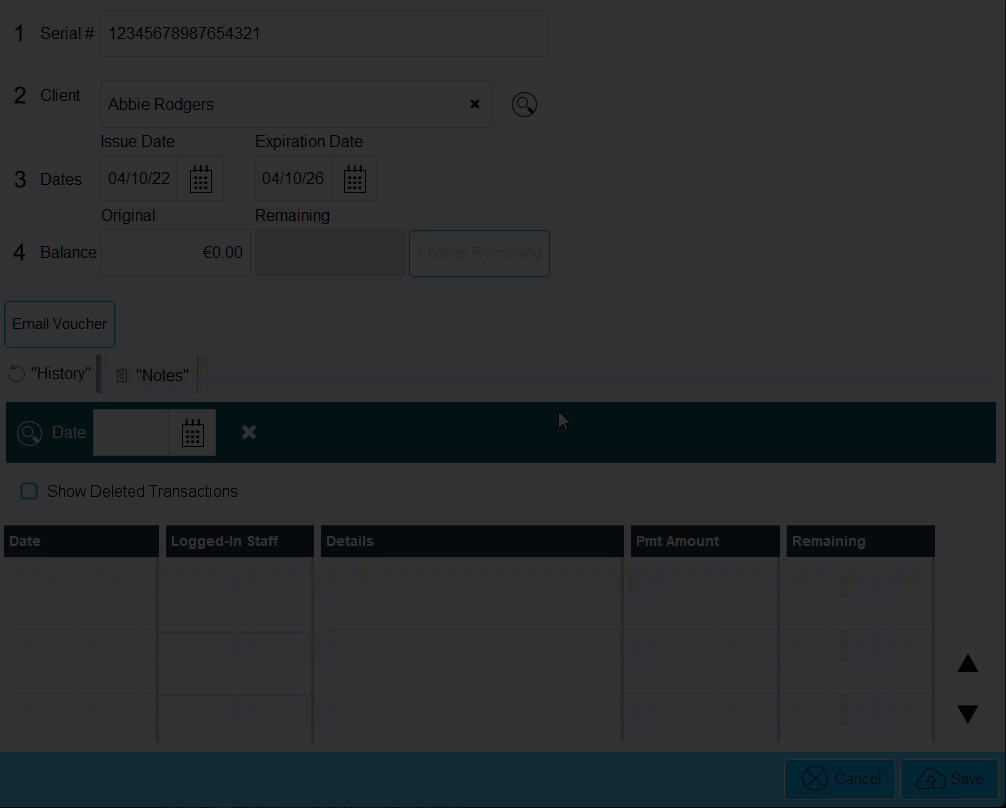 If you need to enter the Original amount and also adjust the Remaining balance, continue adding the gift card manually then, once you've added it, edit the voucher and adjust the remaining balance by clicking Change Remaining.
It is recommended to leave a note under the Notes section for future reference, detailing why the gift card was manually added.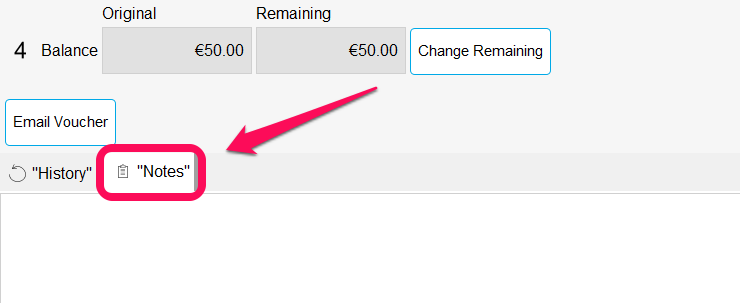 To finish, click Save.
Manually added Gift Cards/Vouchers will not be linked to any financial/sales history in your Phorest system. If you wish the voucher to be listed in your Phorest financial reporting history, sell the Gift Card/Voucher as normal and then adjust the date of the sale.
Alternatively, to learn how to sell a free/complimentary Gift Card/Voucher to a client, check out this guide.