This article outlines how to ring out a Gift Card on the purchase screen.
Go to the Purchase screen and type in the client's name who is purchasing the voucher. Select the name of the Staff Member that is selling the Gift Card/Voucher, click the Gift Cards/Vouchers button under Items, then select your Gift Card/Voucher Action.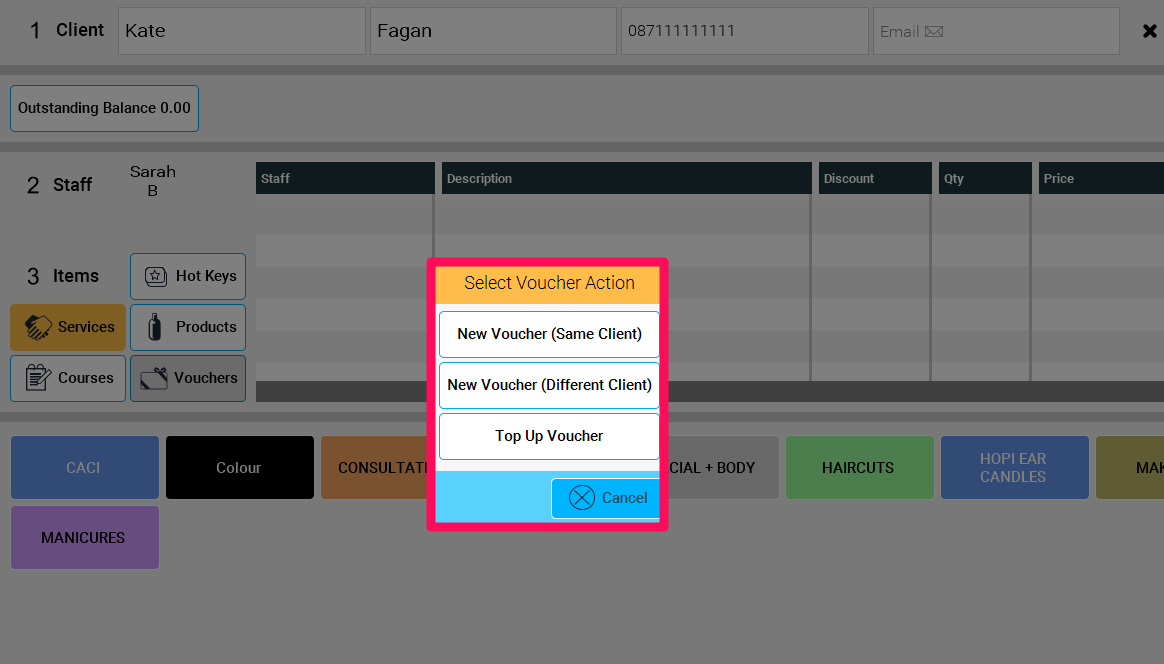 New Gift Card/Voucher (Same Client): This client is buying it for themselves or a friend who is not a client
New Gift Card/Voucher (Different Client): This client is buying it for a friend who is an existing client on your system
Top Up Gift Card/Voucher: Adding money onto an existing Gift Card/Voucher that has already been sold, simply add in the top-up amount the client wants to top up. 
Once you have chosen an option, enter in a voucher number or the top-up amount. You can scan a Gift Card/Voucher or create a serial yourself. To allow the system to generate a number for you, you can select the wand option.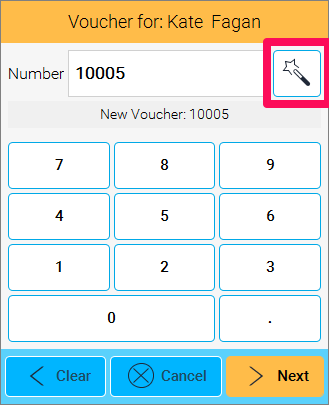 Press Next and you can pay the voucher through as any normal sale.
This Gift Card/Voucher will then show up in the Vouchers Sold and Added report (Manager > Reports and select the Additional Reports option and also in the Gift Card/Voucher section of Manager.

If you have a Gift Card/Voucher that was not sold through Phorest you can manually add that voucher/ gift card too.