This article will show where to get a breakdown of your PhorestPay Payouts and Transactions.
Go to Manager > PhorestPay to view the PhorestPay dashboard.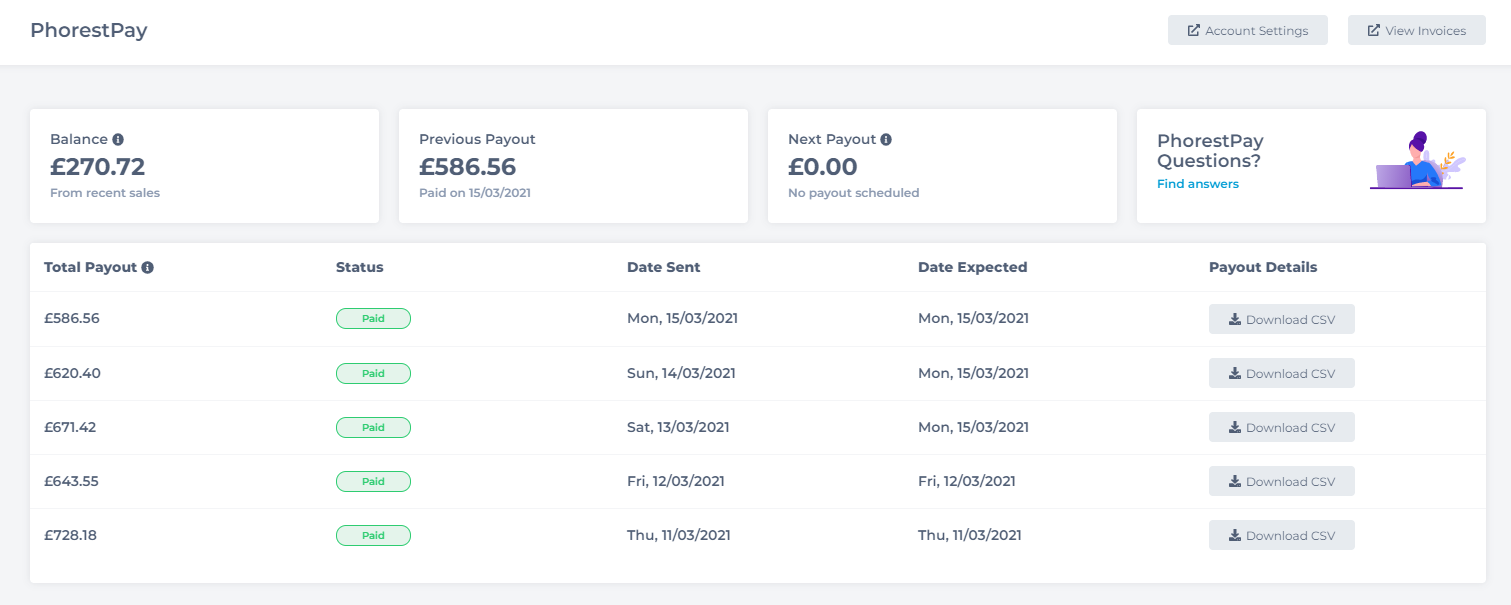 If you haven't activated PhorestPay yet, you will see an Activate PhorestPay button on this screen. Once you've activated PhorestPay you will then see the dashboard. If you need help with activating PhorestPay, click here.
At the top of the screen, you will see:
Your Balance, which is recently cleared funds that are ready to be paid out.
Your Previous Payout and the date it was paid.
Your Next Payout, which will show the sum of your next payout. Payouts are done on a daily basis and take approximately 2 business days to land in your bank account
Below you will see a breakdown of each payout so far. Click the Download CSV button beside a payout to get a detailed breakdown of each transaction in that payout.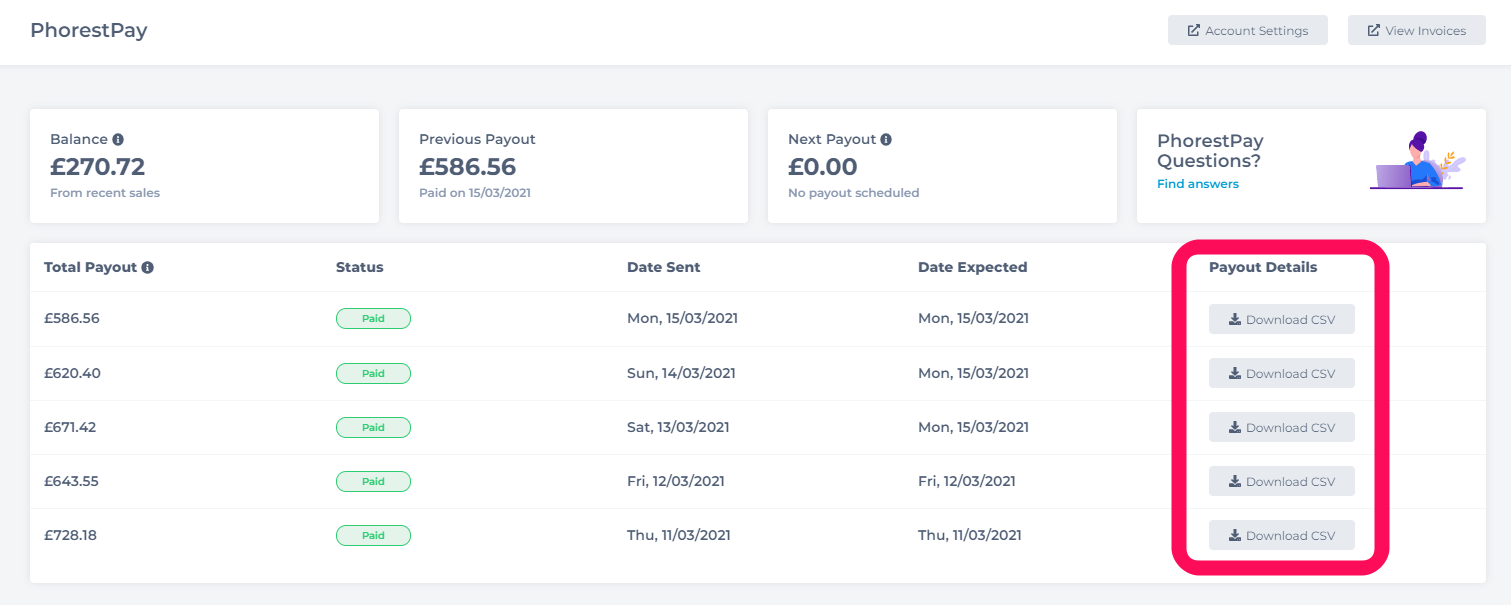 Use a common spreadsheet application like Google Sheets, Microsoft Excel, or OpenOffice to open the CSV file.
The CSV breakdown includes the following information