This article outlines how to access and print all of your invoices from Phorest.
In this Article
Accessing Your Invoices
To access and print off your Phorest Invoice, open Phorest on a computer and go to Manager > Business, then click on Invoices.
You will then be directed to your Invoice Portal, and a list of your invoices from Phorest will be displayed. These can be downloaded by clicking on the Invoice number or the Download option. 

PhorestPay Invoices
If you are currently using PhorestPay through Stripe, you can also download your PhorestPay invoices via the portal by clicking on the PhorestPay through Stripe tab and then clicking an invoice number to download it.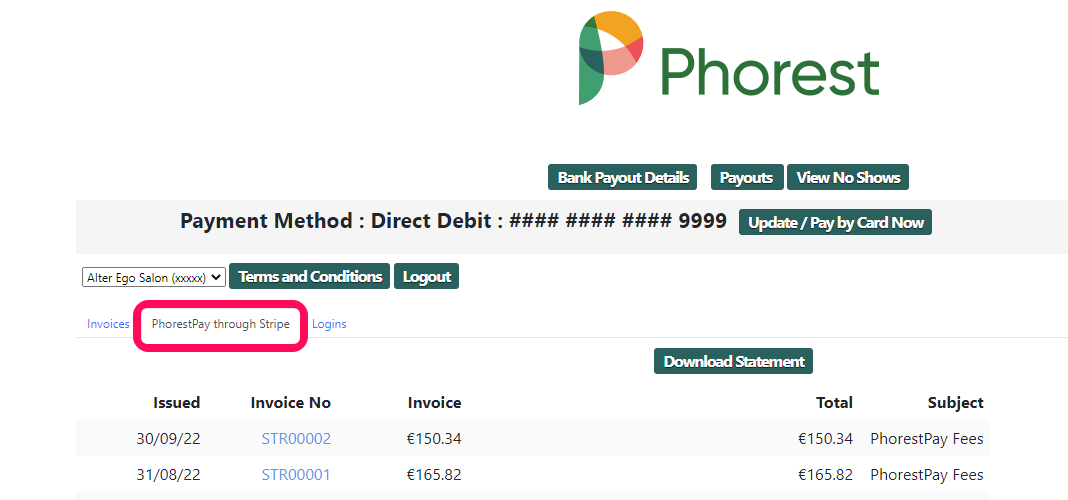 You can also export your PhorestPay Payouts to a spreadsheet file using the PhorestPay dashboard. Click here for more info.
---
Sharing Invoices With Your Accountant (Creating a Login)
You can also give another person (e.g. your accountant) access to your invoice portal by creating a login for them.
To do this, go to the Logins tab, then enter their Email, choose an Access Level, and click Create.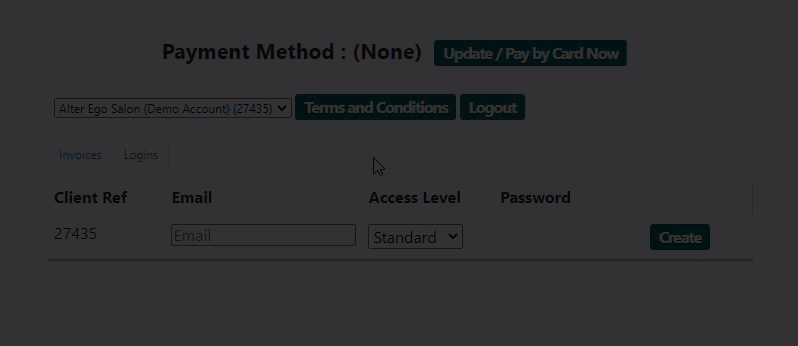 A View only access level can only view and download invoices, whereas Standard access will have the same access as the account owner.
Once you've created the login, an email notification will be sent to the person to let them know an account has been created. The email will also include a link to the invoice portal.

Note: This email can take up to 10mins to send.
The invoice portal can then be accessed via the following link https://gw.phorest.com/clientlogin.php
---
Including a PDF in Your Monthly Invoice Email
You can opt to include a PDF breakdown as an attachment in your monthly invoice email if you like. To do this, open the Invoice Portal (Manager > Business > Invoices) then go to the Logins tab, and change Email Invoice PFD's Automatically to Yes.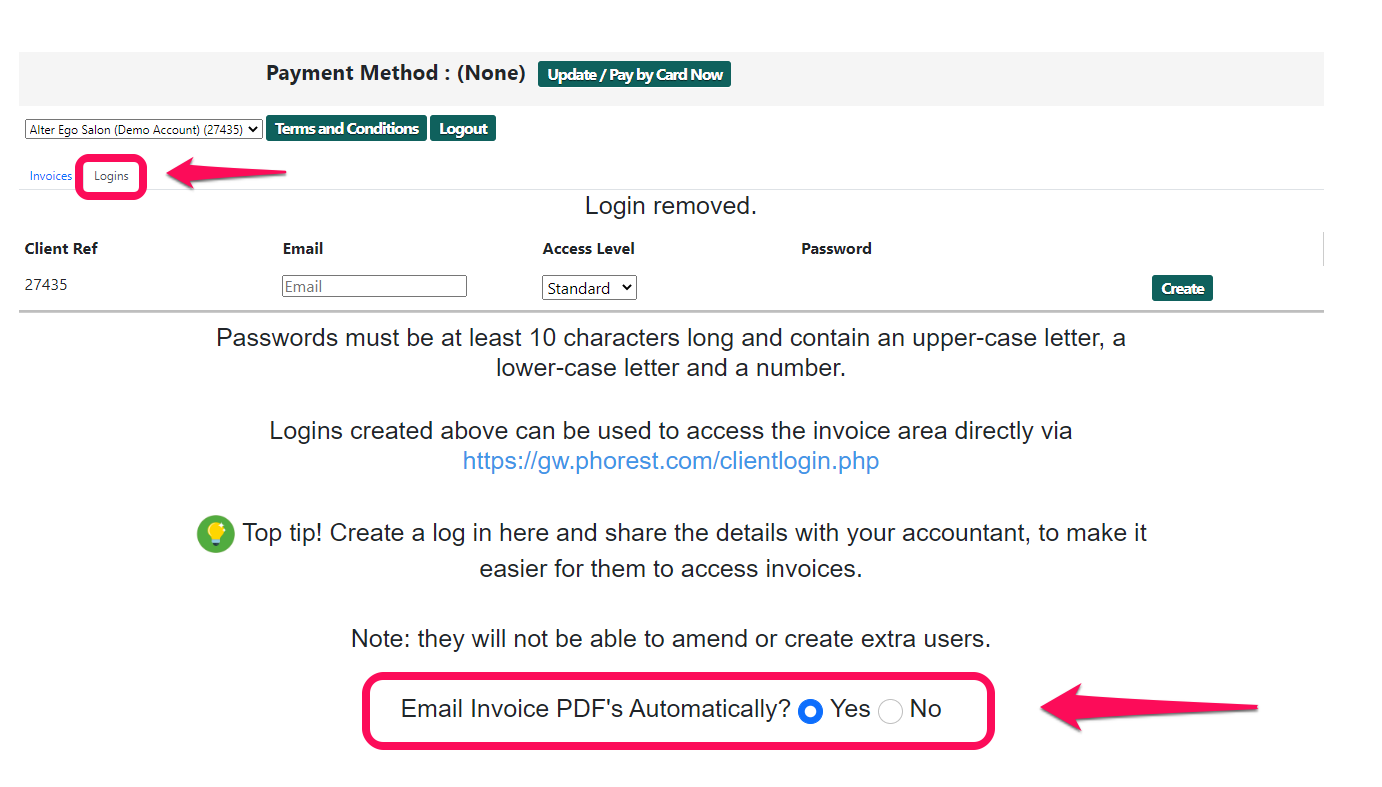 ---
If you would like more information about the Phorest Invoice Portal, please click here.