This article will show where to get a breakdown of your PhorestPay payouts and Transactions and how you can download/export them in CSV format.
Go to Manager > PhorestPay to view the PhorestPay dashboard.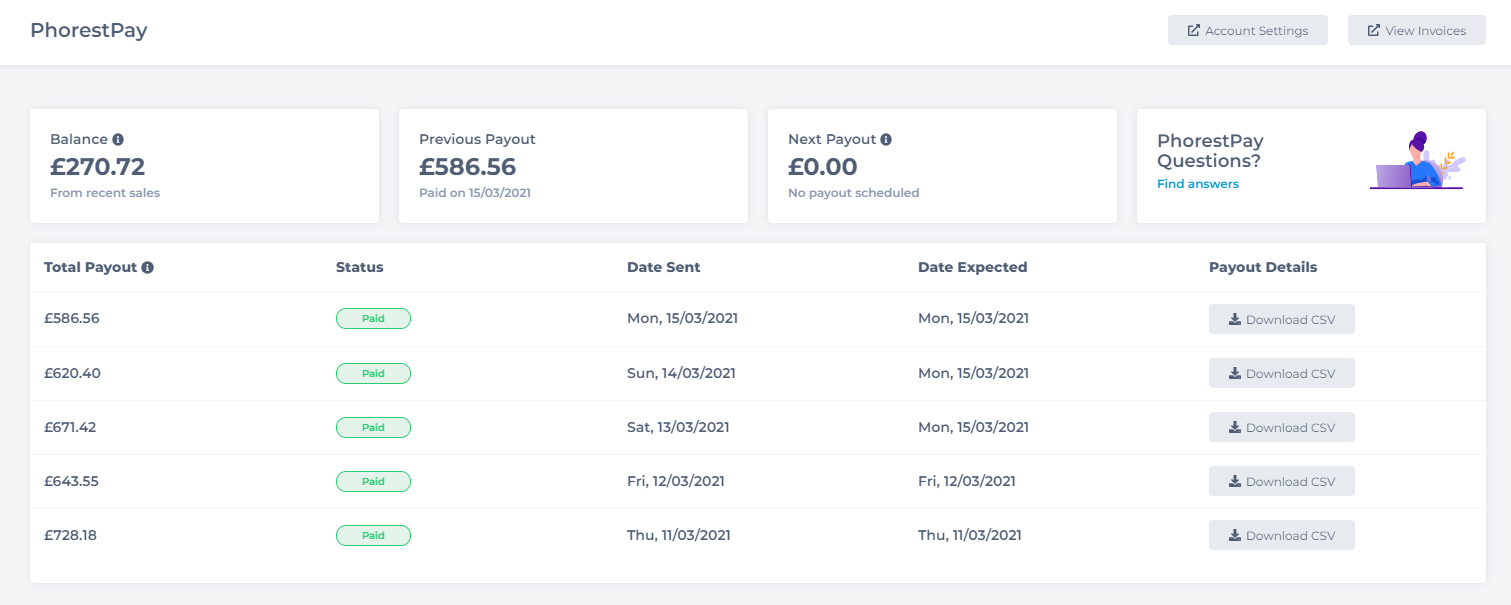 At the top of the screen, you will see:
Your Balance, which is recently cleared funds that are ready to be paid out.
Your Previous Payout and the date it was paid.
Your Next Payout, which will show the sum of your next payout. Payouts are done on a daily basis and take 1 business day to land in your bank account.
Downloading a Range of Payouts
Click the Export date range button, then specify the date range you wish and click Export CSV.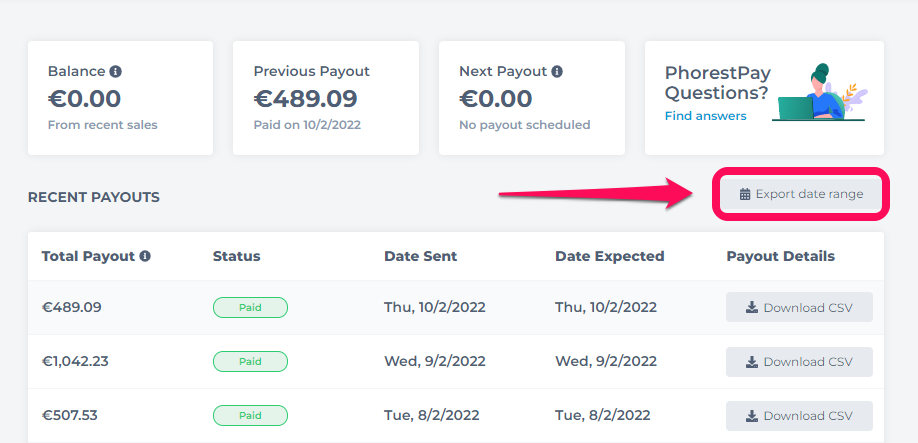 ---
Downloading Individual Payouts
Click the Download CSV button beside a payout to get a detailed breakdown of each transaction in that payout.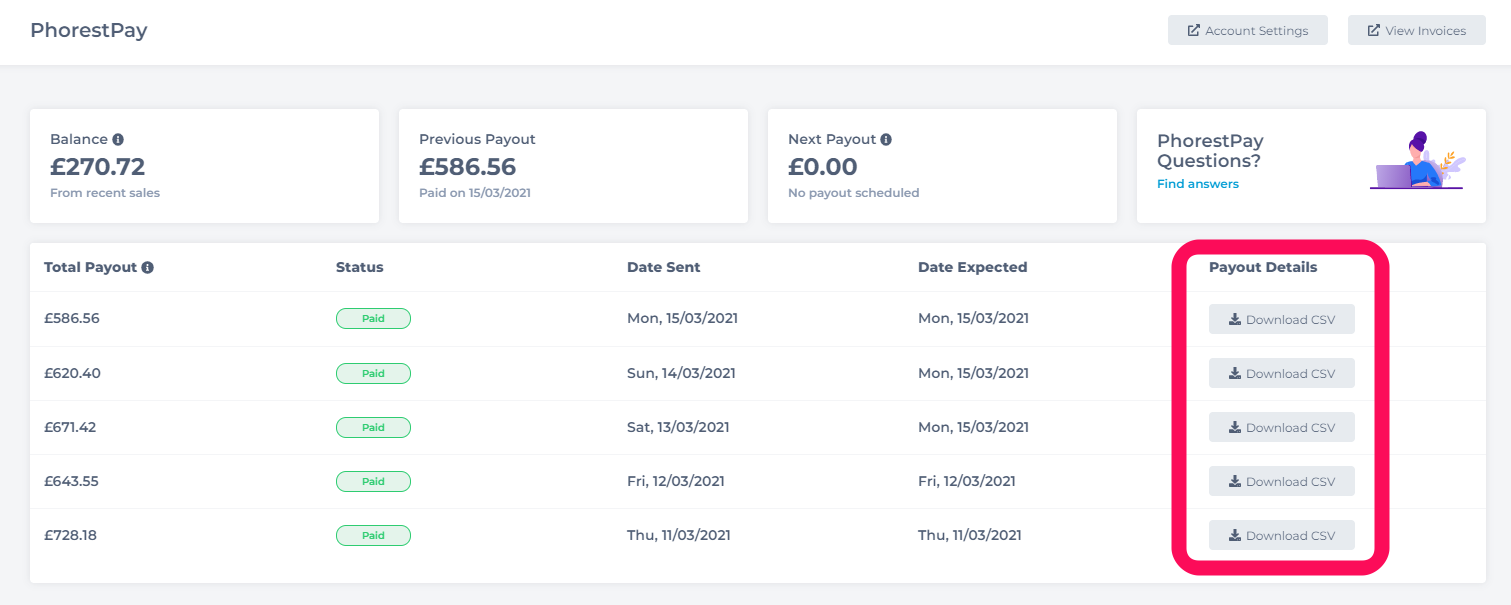 ---
Viewing the Downloaded CSV File
Use a common spreadsheet application like Google Sheets, Microsoft Excel, or OpenOffice to open the CSV file.
The CSV breakdown includes the following information


If you need more information on each of the transactions associated with these payouts (e.g. service names, product names etc.), you can find them in your Phorest system under Manager > Sales.
---
Will Deposits Equal to the Minimum Fee Appear on the Export?
Yes, deposits matching the minimum standard booking fee will still appear on the payout breakdown export.
---
Changing Your PhorestPay Account Details
If you're looking to update your PhorestPay account information, check out this guide.
---
PhorestPay Invoices
If you're looking to download your PhorestPay invoices, you can do that via the Phorest Invoice Portal. Click here for more information.