This article will show you how to send/resend a purchased Gift Card/Voucher to a client via email.
 Latest Version of Phorest Required
Desktop Version .150 or above required. If you're on an older version and need to update, you can get the latest version here on our Downloads page.
Go to Manager > Gift Cards/Vouchers, then use the search fields at the top of the screen to find the client's gift card/voucher. Once you've found the gift card/voucher, double-click it to open the gift card/voucher details screen.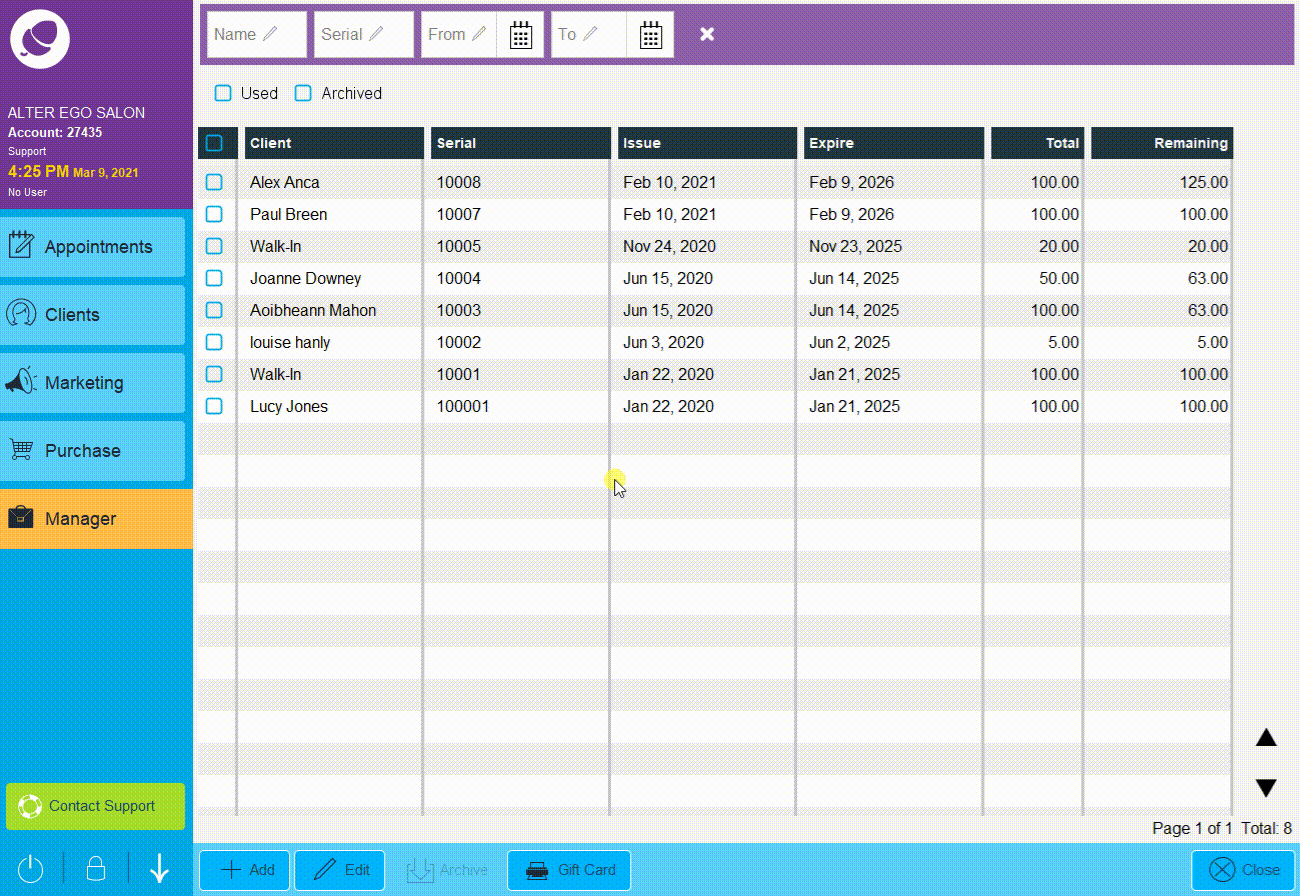 Once you've found and double-clicked on the gift card/voucher, click the Email Gift Card/Email Voucher button, enter the email address you wish to send this gift card/voucher to, then click OK.