This article will show you what happens if you sell a Gift Card/Voucher at a discounted rate/price.
If a Gift Card/Voucher is sold at a discount, the discount will be inherited by any services and/or products redeemed by the gift card/voucher.
For example, a 100 gift card sold at a 50% discount will cost your client 50. As such, the monetary value of this gift card to the salon is 50. This means that if the gift card is used to purchase a service/product that costs 100, the 50% discount will be applied resulting in the service/product value reducing from 100 to 50. 
The purpose of this is to ensure that the value of services/products redeemed against discounted gift cards matches the money you received, ensuring that your financial reporting is in line and balances accordingly. 
---
Affect on Staff Commission
In the above example, a staff member would earn a commission on the service/product valued at 50 and not 100.  We do not have a way to change this behavior at present but below are a few things you can look to adopt should you wish to avoid your staff commission being impacted.
Option 1 - Manually Change Remaining Balance
Sell the gift card/voucher as normal, without a discount, then edit the remaining balance manually by going to Manager > Gift Cards/Vouchers > find and double-click on the gift card/voucher > click Change Remaining to edit the Remaining balance, then click Save.
For example, you're running the following promotion: Buy a 100 gift card/voucher, get a 25 bonus.
Sell the gift card/voucher for 100 as normal. After the sale has been completed, edit the Remaining balance from 100 to 125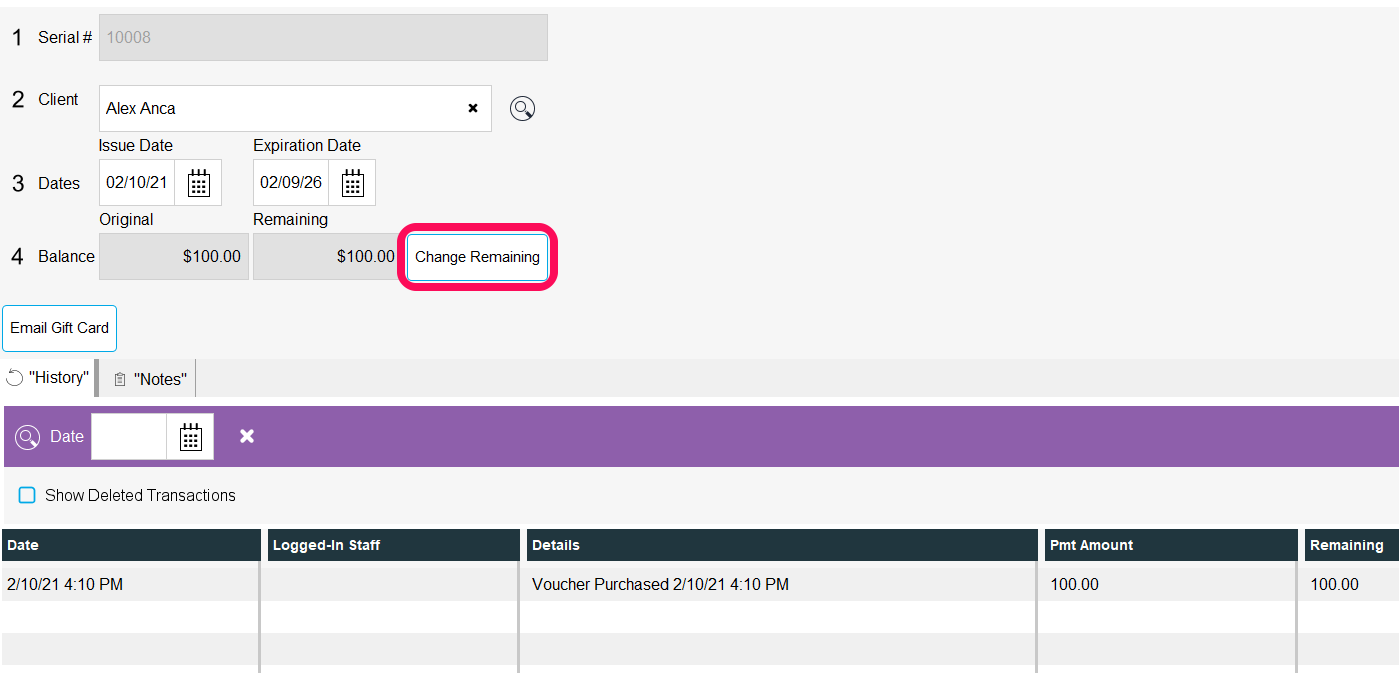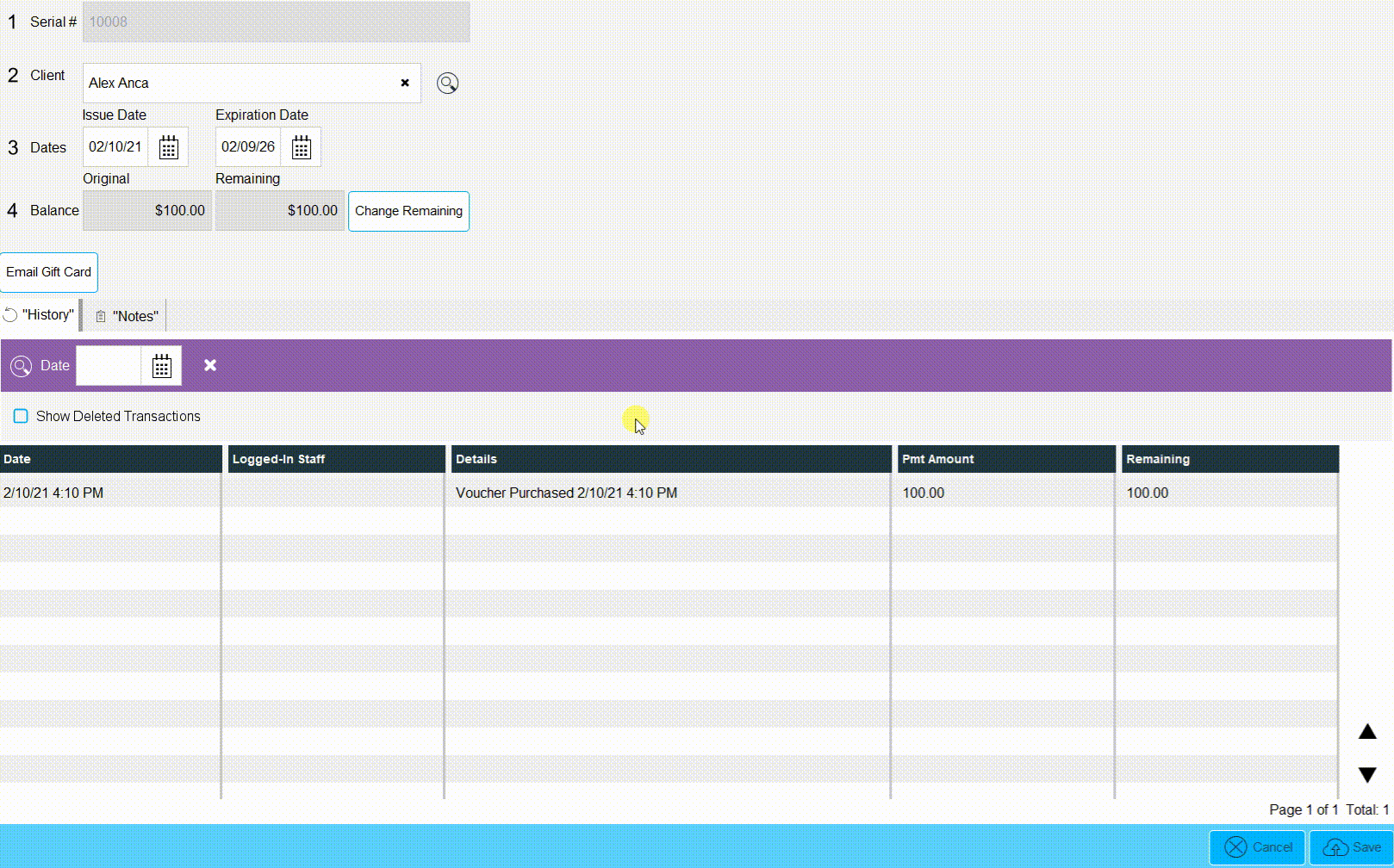 The gift card/voucher now is worth 125 and at the time of redemption and your staff members' commission won't be affected when it is redeemed.
Option 2 - Add New Payment Type
You might want to track the amount of the bonus value sold. To do this, you could make a new payment type called 'GC Promo' or 'Vouch Promo' to be used for gift card/voucher promotions.
Click here for a guide on how to add a new Payment Type
Note: Add the Payment Type as non-banked, so it won't skew your daily totals but will still be accounted for in financials for tracking purposes.
Using the same example as in Option 1, when selling the gift card/voucher enter the Amount as 125, then click the Calculator beside the actual payment method and input 100. Next, click the Calculator next to your new payment type and enter 25. Finally, click Pay.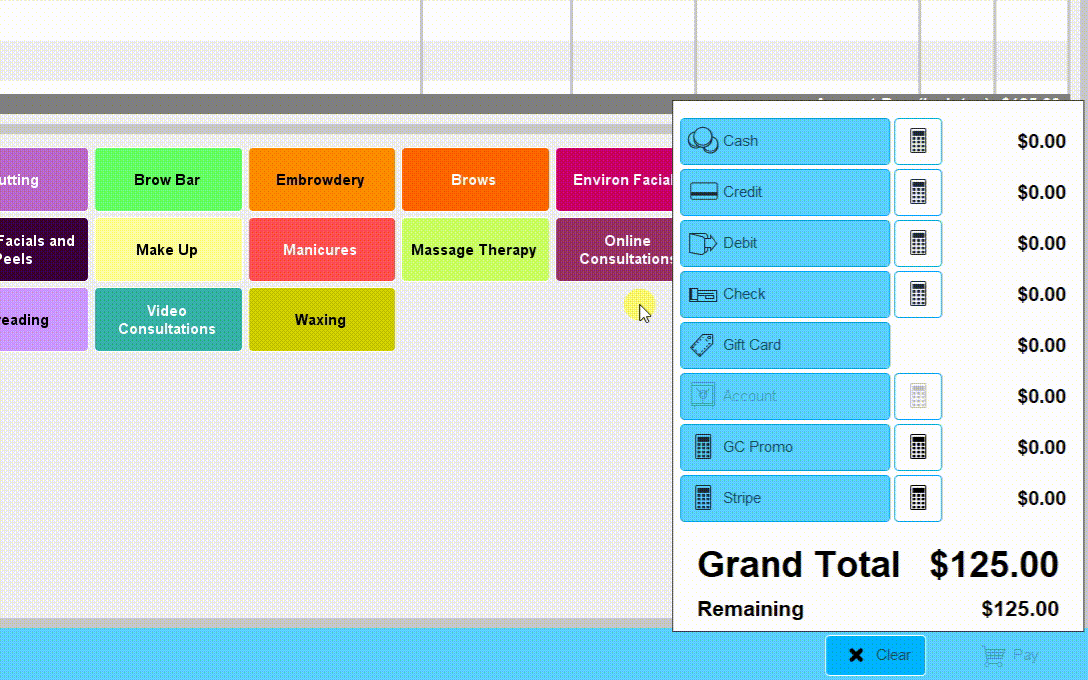 The gift card/voucher will now be worth 125, but the client only pays 100. The commission won't be affected when the client redeems it as there was no discount used.