Apple iOS Devices Only
PhorestPay mobile checkout is available on Apple iOS devices (iPad/iPhone) running iOS version 14+ only and is not available for Android mobile devices currently.
Important: Update & Restart Phorest Go
If you only recently received your PhorestPay Card Terminal, please make sure to update to the latest version of Phorest Go.
 Latest Version on Apple iOS App Store
If you are already on the latest version, please force close and restart Phorest Go on your smart device before attempting to checkout appointments.
Once you are ready to checkout your client, tap the Pay button on the purchase screen. Next, choose the Credit or Debit payment type depending on which card the client is using.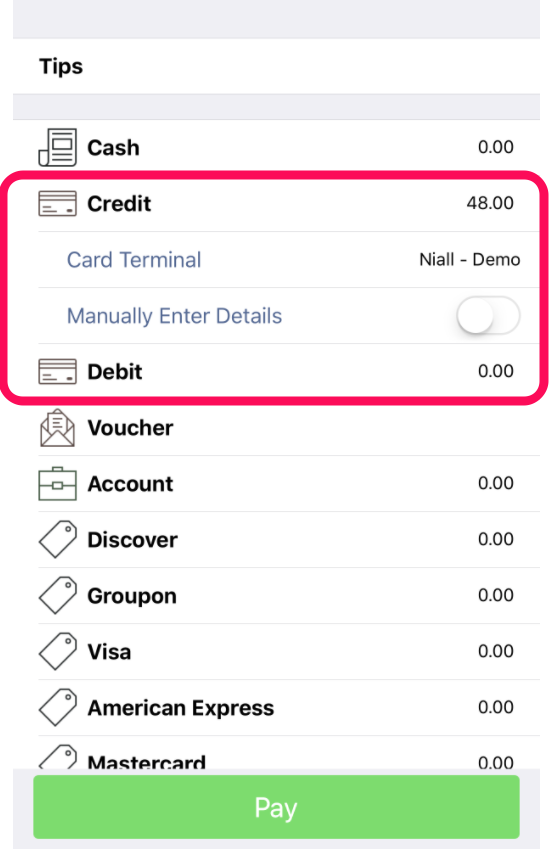 You will then see Card Terminal and Manually Enter Details appear below the payment type.
Note: The ability to manually enter card details is currently only available to businesses in the United States using PhorestPay through International Bancard.
If you tap the Card Terminal button, the app will ask you to choose which PhorestPay device you would like to use for the transaction (the card terminal will stay on the default device if Card Terminal is not pressed).

Once you're ready, tap Pay to complete the sale.