This article will outline how to remove a service or treatment from the list of services on your Phorest system.
Archiving a Service
Go to Manager>Services, and check the box beside the name of the Service(s) you wish to archive. When you're ready to archive, click the Archive button.
Note: Archiving a Service will not remove any existing appointments in your calendar relating to that Service.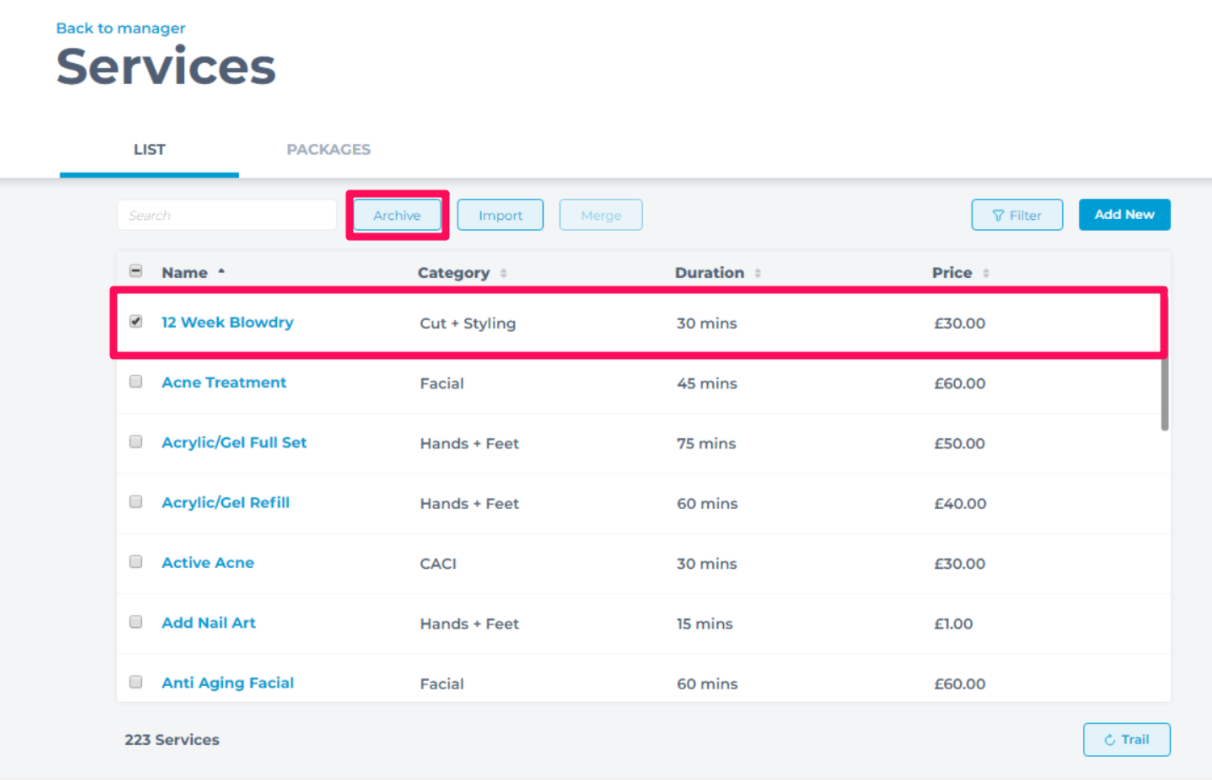 Multiple Locations in Phorest?
If you have multiple locations in Phorest, archiving a Service will remove it from all locations. If you wish to remove a service from just one location, single-click the name of the service > Branches, then change Available to No for each location where this Service shouldn't be bookable.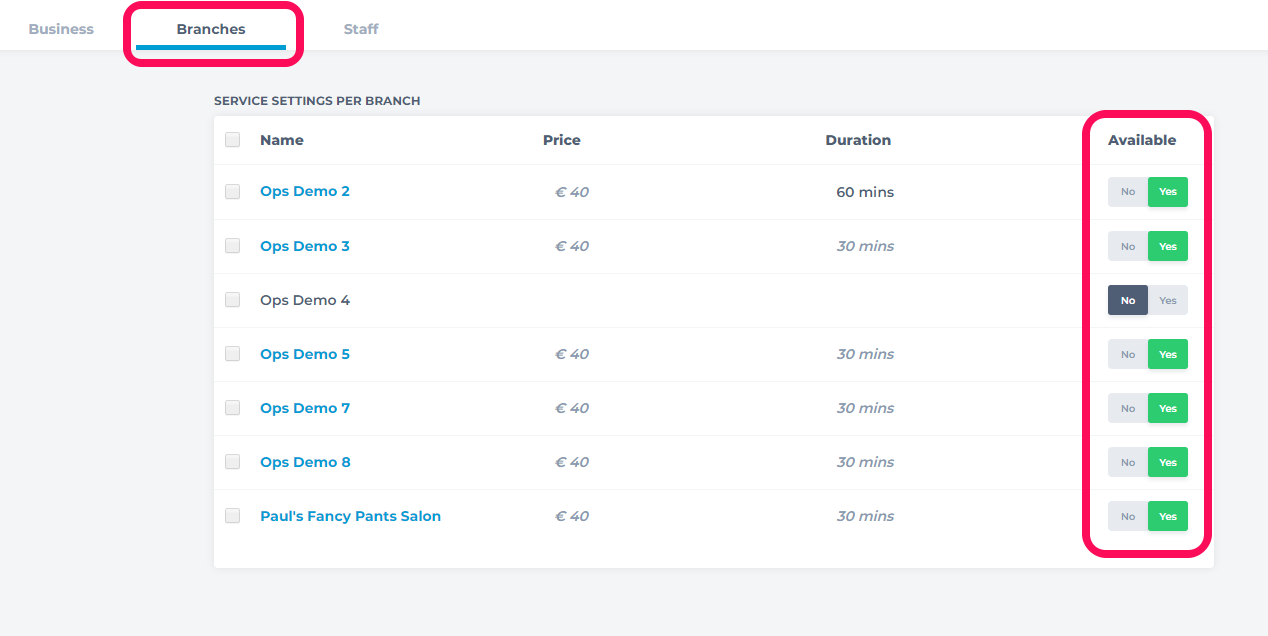 ---
Restoring an Archived Service
To display a list of your Archived services, click the Archived button.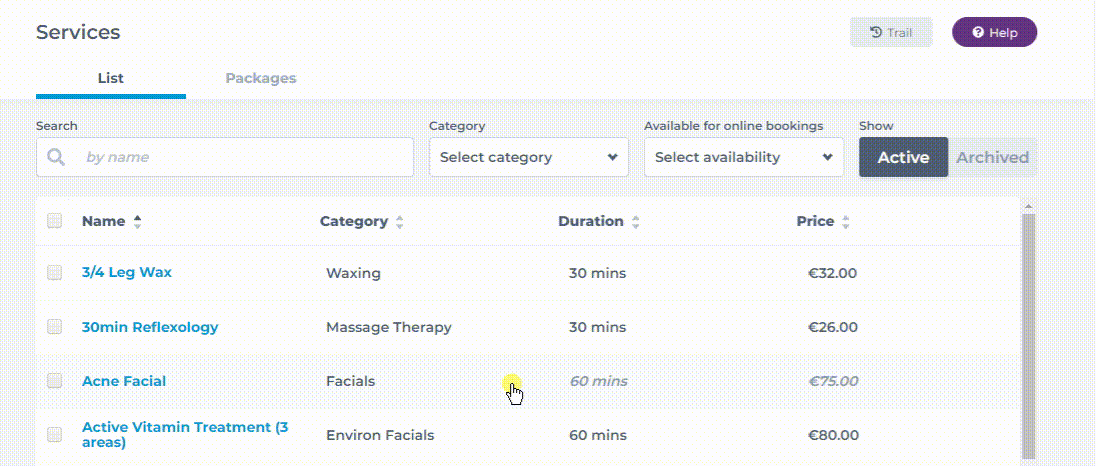 Check the box(es) beside the Service(s) you wish to restore, then click the Restore button.

---