This article will show you how to check out a client and process their appointment through to successful payment.
Single-click on the appointment you wish to checkout, then click the Pay button.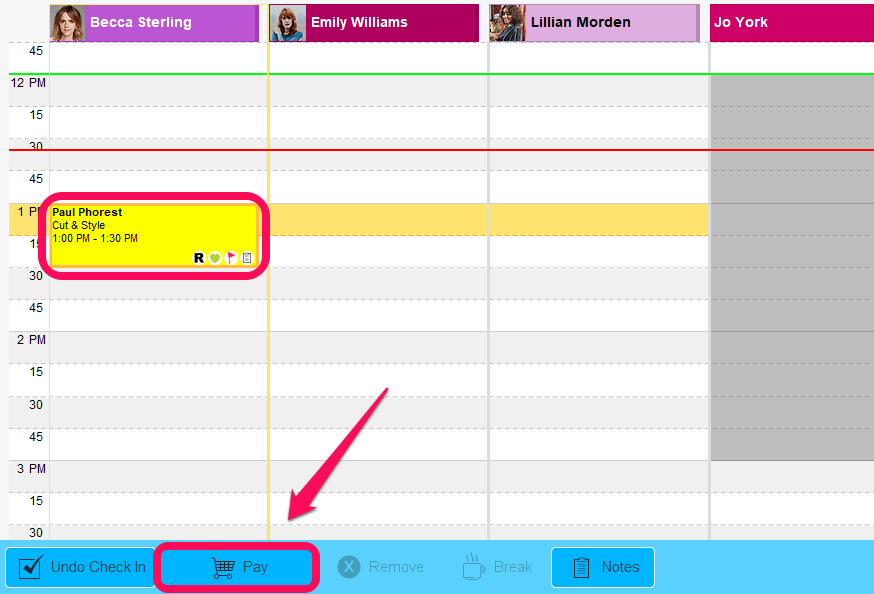 Choose the payment type being used.
You can single-click the name of a payment type to apply the full appointment amount to it, or use the calculator icons to split payment between multiple payment types.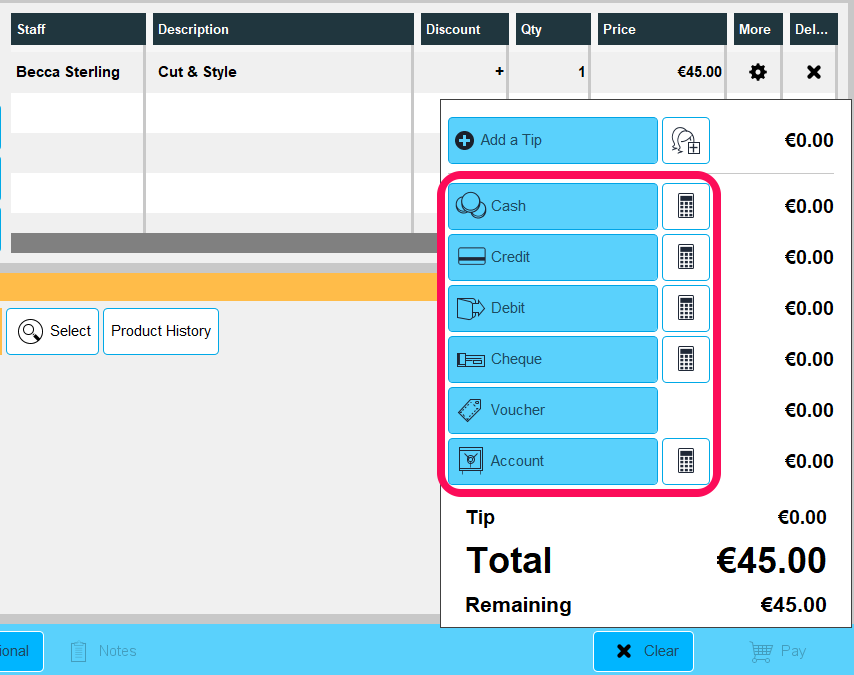 After you've selected your payment type(s), click Pay to complete the transaction.