This article will show you how you can split the payment for an appointment or product across multiple different payment types.
When processing a payment on the Purchase screen, click the calculator button beside a payment type then manually enter the amount you wish to apply to that payment type.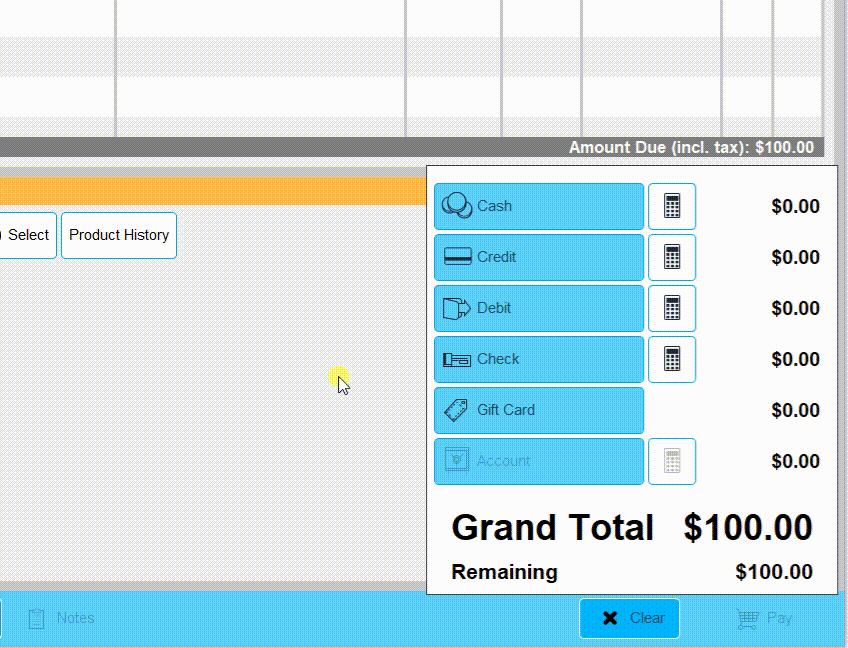 After you enter an amount, the Remaining balance will update to let you know what is left to be paid.
Repeat this process for as many different payment types as you wish until the grand total is met, then click the Pay button to complete the payment.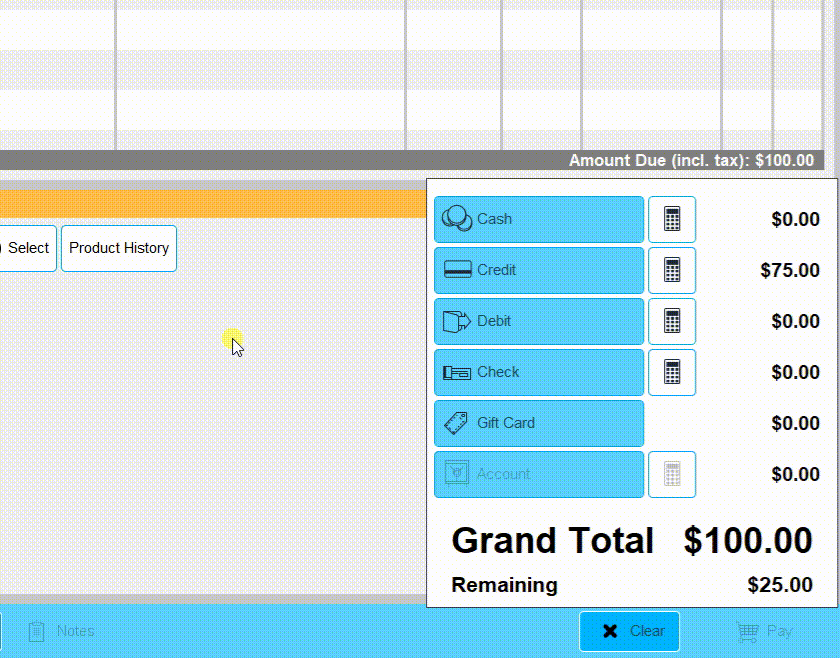 If the client is using two of the same card types for payment, you can process them as one payment type in your Phorest system then as two separate payments on your credit card terminal.