This article will show you how to put a deposit on a client's treatment, so that when the client is ready to pay for their treatment, the system will hold that deposit attached, and the client will have to pay the remaining amount
  Using PhorestPay through Stripe?
Check out this guide to see how you can secure your bookings with In-House Deposits.
 In this article
On Phorest Desktop
Single-click on the appointment on the calendar, then click Pay. Click the Cog Wheel

next to the price of the treatment, then click Deposit.
Enter the Amount the client would like to pay towards that treatment (Please note that this amount cannot be above the price of the treatment)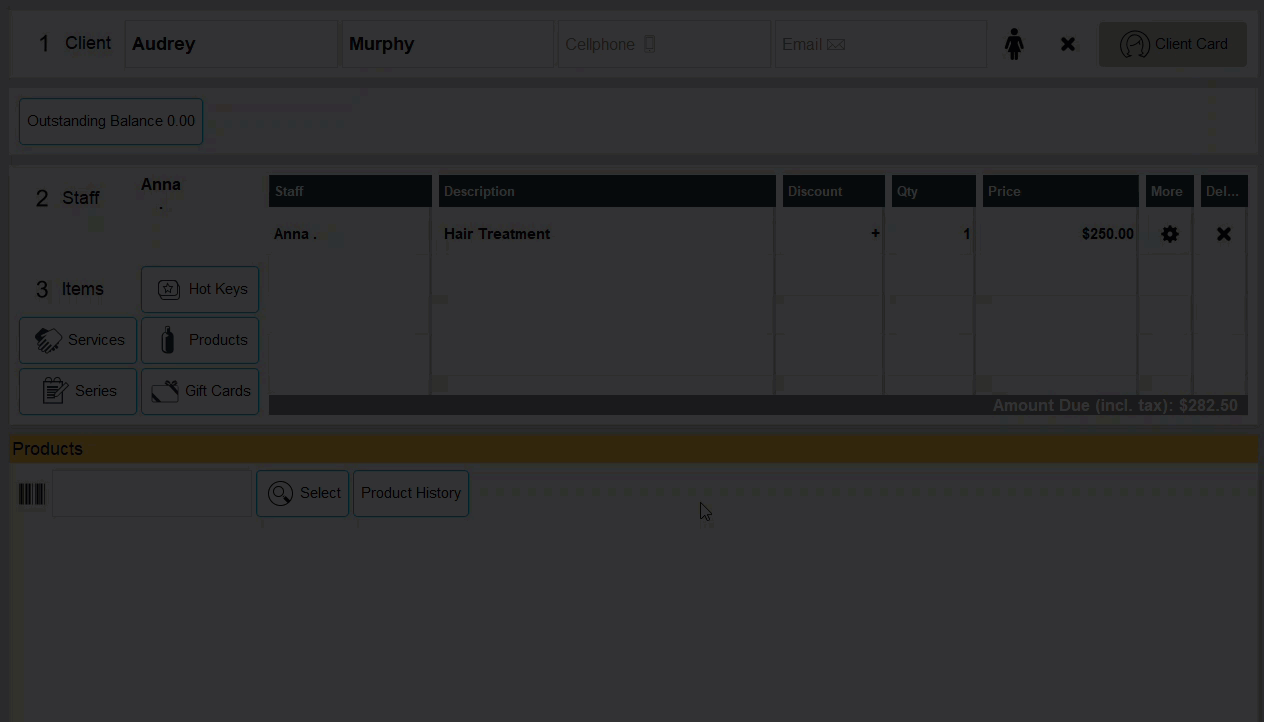 Click OK > Click Pay > Choose the Payment Type the client would like to pay with. Click Pay once again.
Now when you go to the appointment calendar you will see that the appointment has turned a gold color, indicating that a deposit has been placed on the treatment. You will also see the deposit amount and the date that the deposit was attached. 

When you go to pay the remaining amount for the appointment you will receive a prompt to say that the client has X amount on deposit. 

The deposit will automatically be added as payment using the Account payment type, and the Remaining balance will be displayed at the top of the list.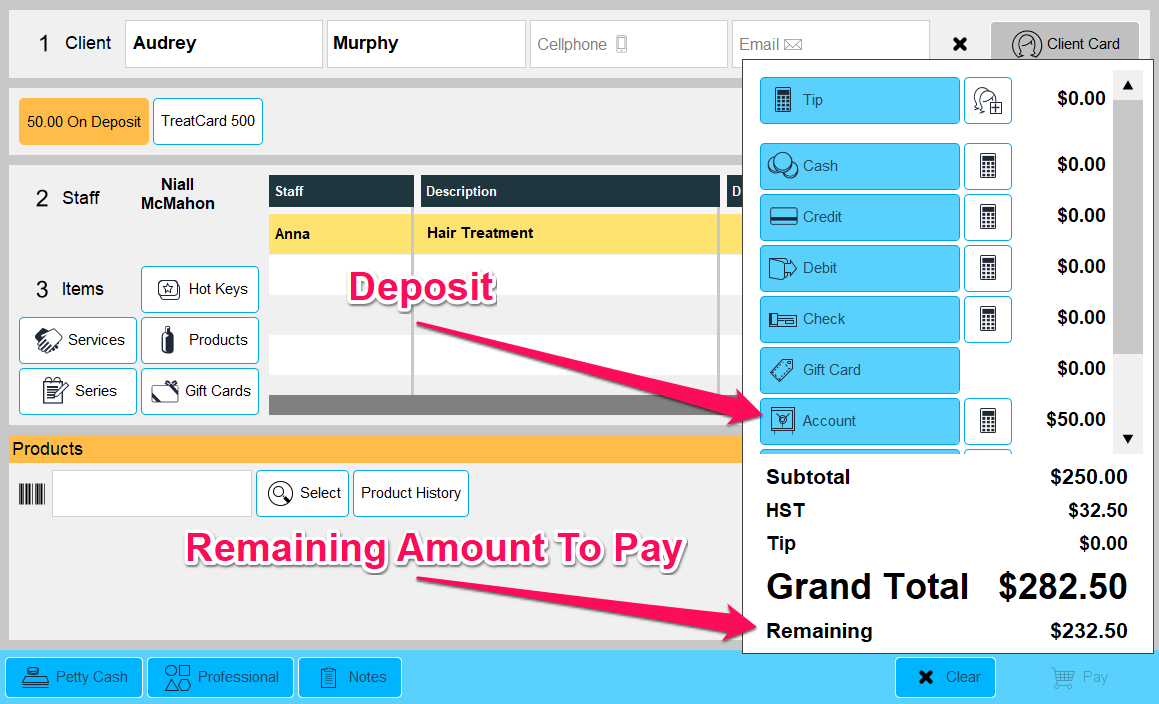 Choose the Payment Type that the client would like to pay off the remaining balance with, then click Pay to complete the transaction.
---
On PhorestGo
  PhorestGo 2.0 Required
To get PhorestGo 2.0 on your smart device, search for it on your app store or click on one of the links below:
    iOS Store (iPhone or iPad)
  Google Play Store (Android device)
To take an appointment deposit on PhorestGo, tap an appointment > Tap More options.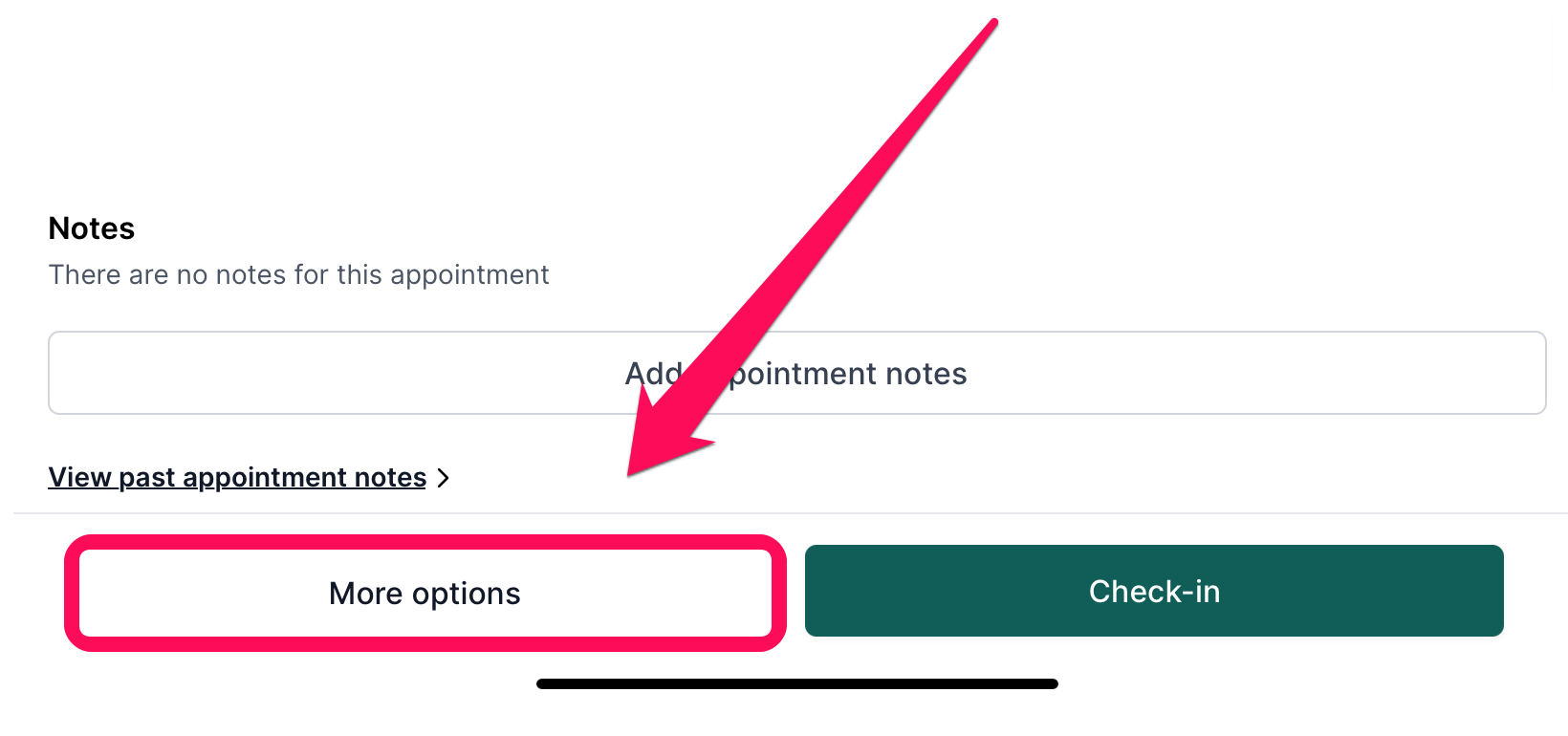 Then, tap Take a deposit.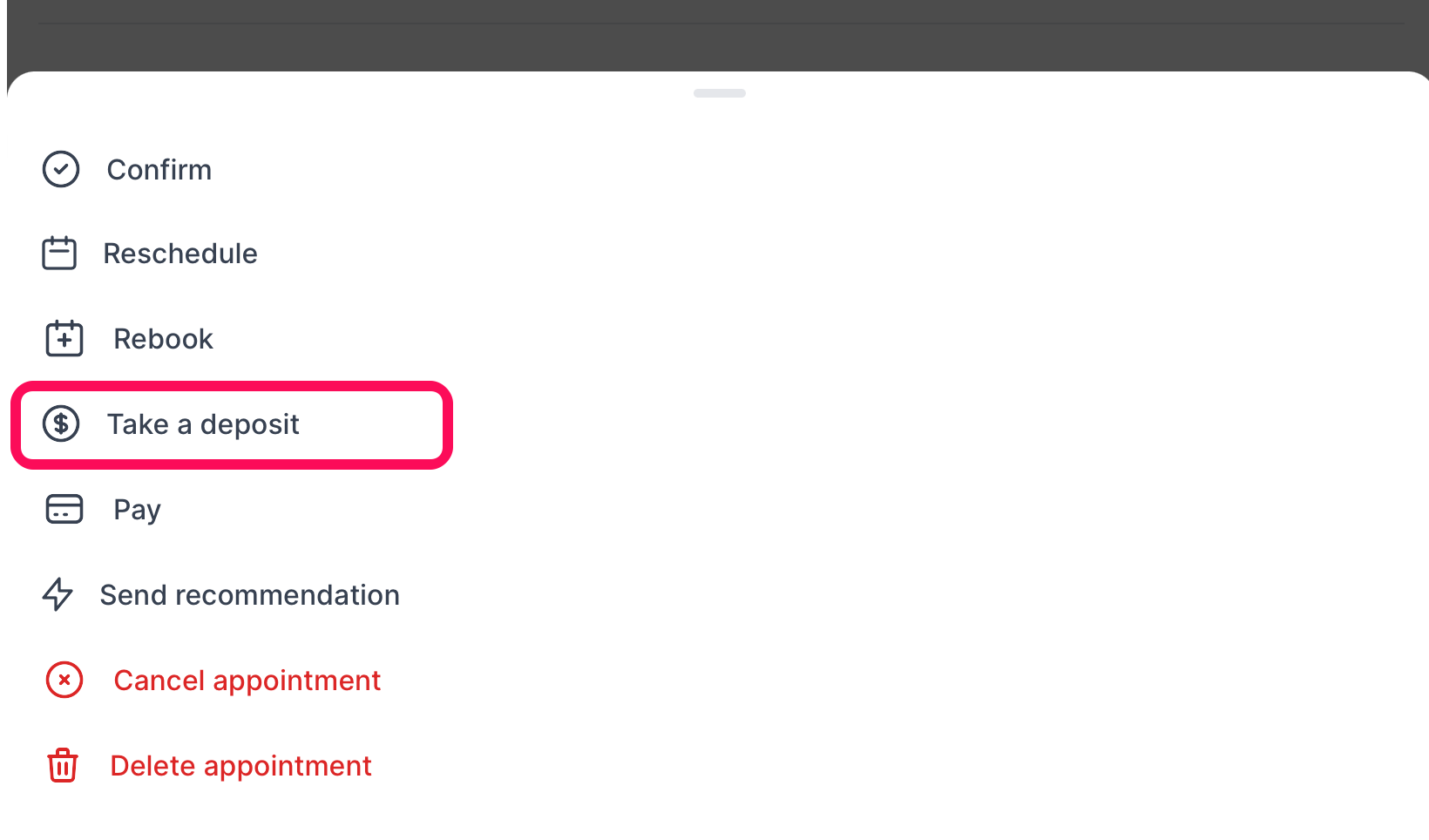 The Deposit amount will default to 10%. However, you can adjust this if needed.
Currently, it is only possible to take a deposit using a card that was stored through PhorestPay.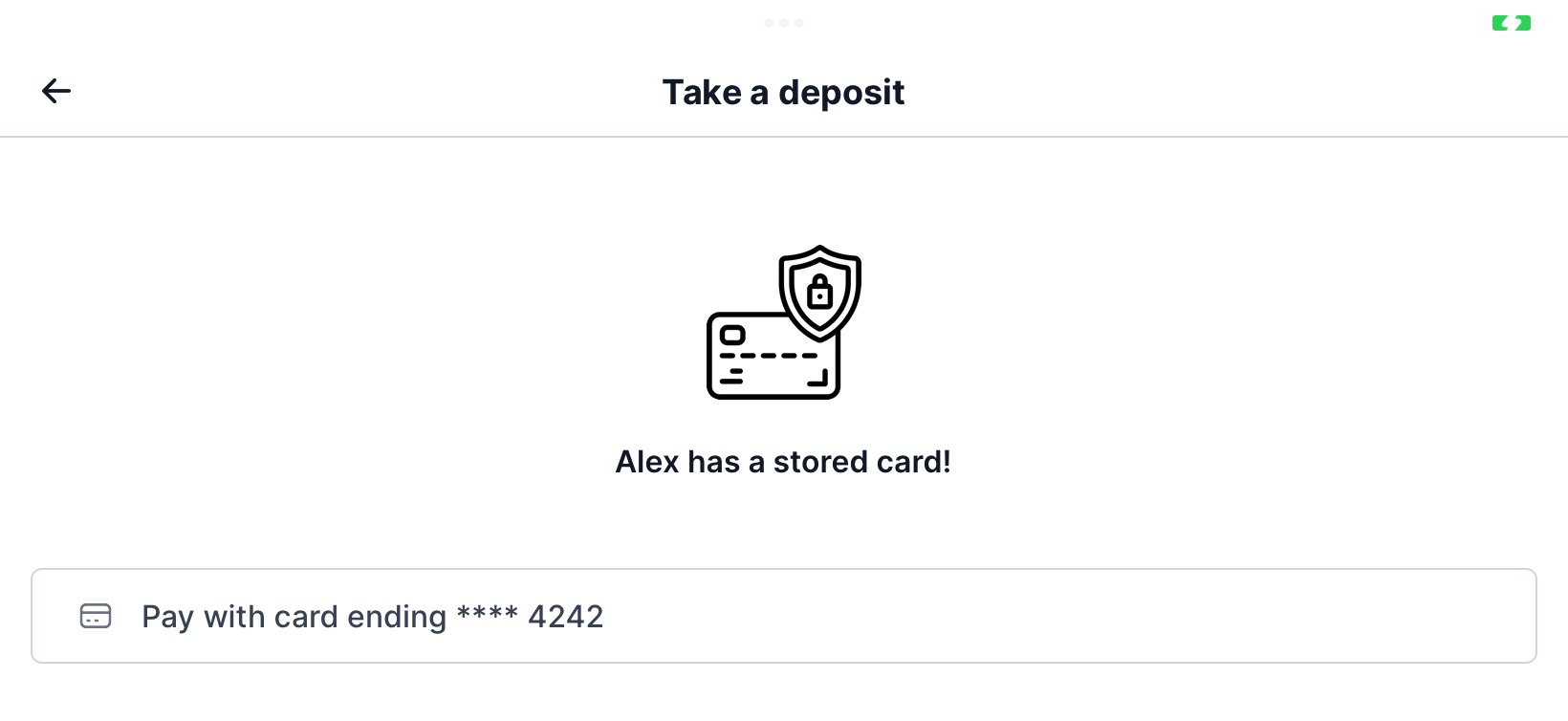 Adding a Deposit to a Client's Account
You can also add a deposit/credit directly to a client's account to be used at any time instead of attaching it directly to an appointment. To find out more, check out this guide.