This article will show you how to put money into a client's account.
You can put credit onto a client's account, which will allow the client to use that credit to pay for future appointments and products.
Note: This article will show you how to add a deposit through a payment. If you're looking to add complimentary credit to a client's account without the client having to pay for it, check out this guide.
In this Article
Adding Credit to a Client's Account
Go to Purchase, then search for and click the Client's Name at the top of the screen. Once you select the client, click the name of the staff member that is processing this sale.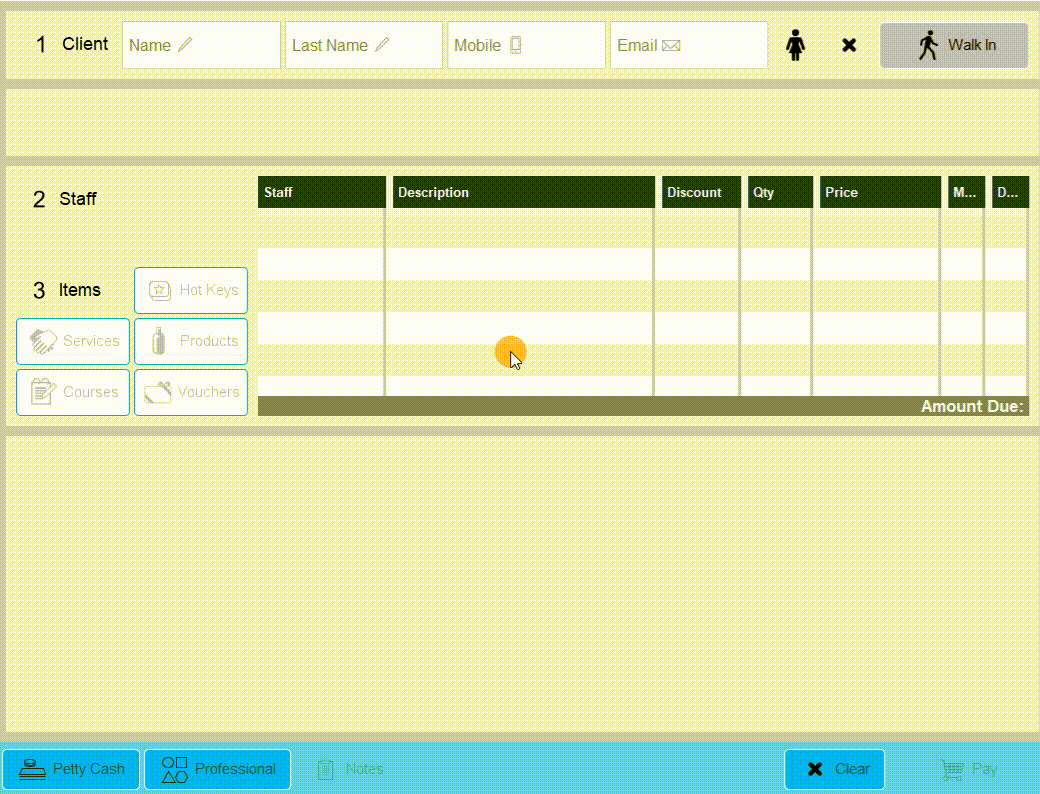 Click Outstanding Balance in the top left > Pay Deposit > Enter the deposit amount and click OK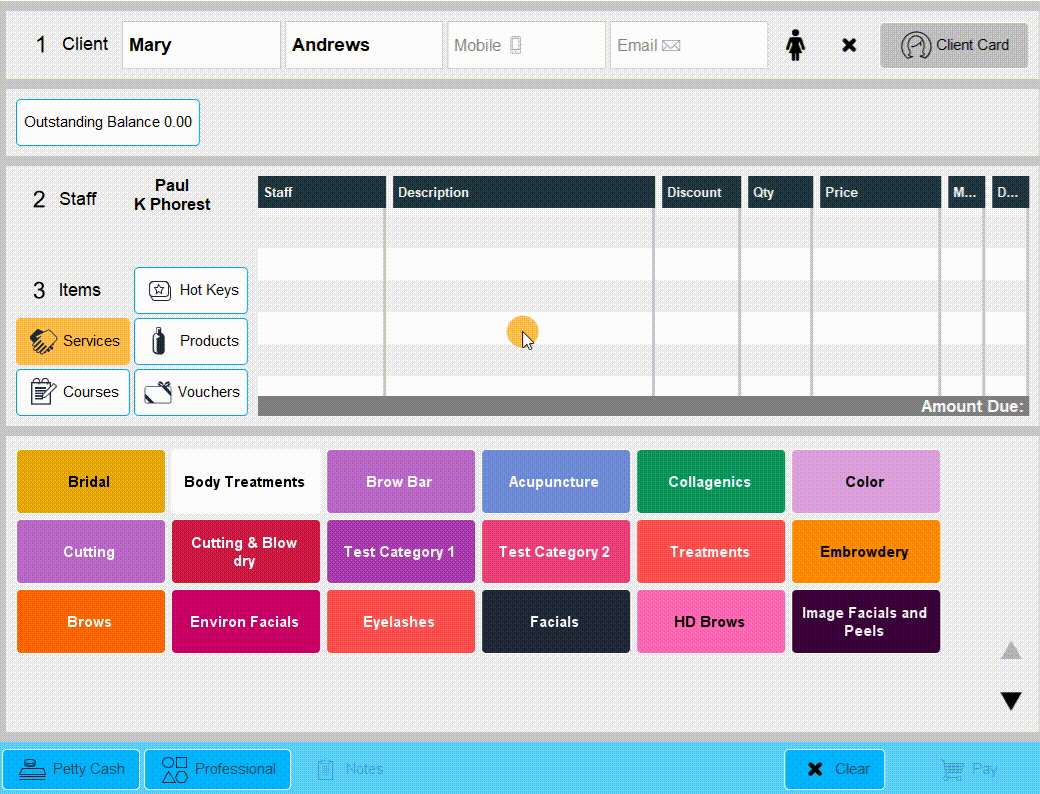 After you add the deposit, click Pay > Choose the client payment method > Click Pay again to complete the transaction.
---
Using Account Credit as Payment
The client will now have this amount on their account, and the next time they go to make a payment, a popup notification will appear to say they have a deposit on their account.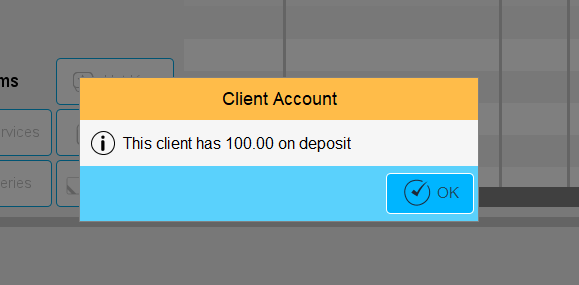 You can then use the Account payment type to use account credit in a payment.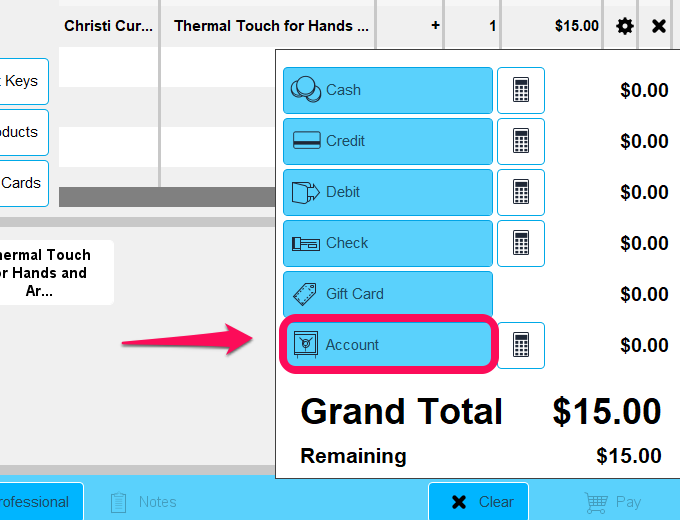 Attaching a Deposit to a Client's Appointment
You can also attach a deposit directly to a client's appointment. To find out more, check out this guide.