This article will show you how you can manually add a client's Gift Card/Voucher to Phorest that was originally purchased outside of Phorest.
If someone comes to pay with a gift voucher that isn't found on the system (probably because it was sold on a previous software or prior to you starting with Phorest), you can add it manually at the payment type stage.
Go to Manager > Gift Cards/Vouchers, then click the Add button.
Enter the voucher details on the next screen, then click Save to finish.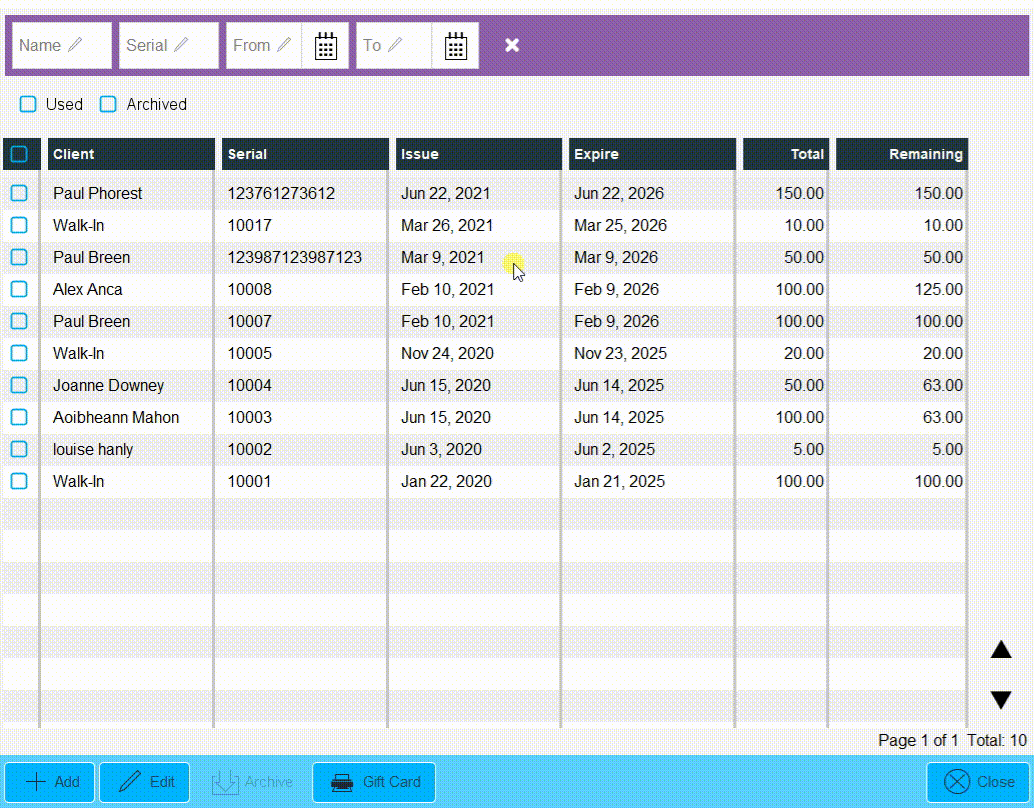 Note: Manually added Gift Cards/Vouchers will not be linked to any financial/sales history in your Phorest system. If you wish the voucher to be listed in your Phorest financial reporting history, sell the Gift Card/Voucher as normal and then adjust the date of the sale.

Alternatively, to learn how to sell a free/complimentary Gift Card/Voucher to a client, check out this guide.