This article will show you how you can update a Client Category on a client's profile, which can be used for both effective marketing and to apply discounts automatically.
Updating a Client Category
When viewing a client's profile, you can see if they are assigned to any category under the Client Categories section.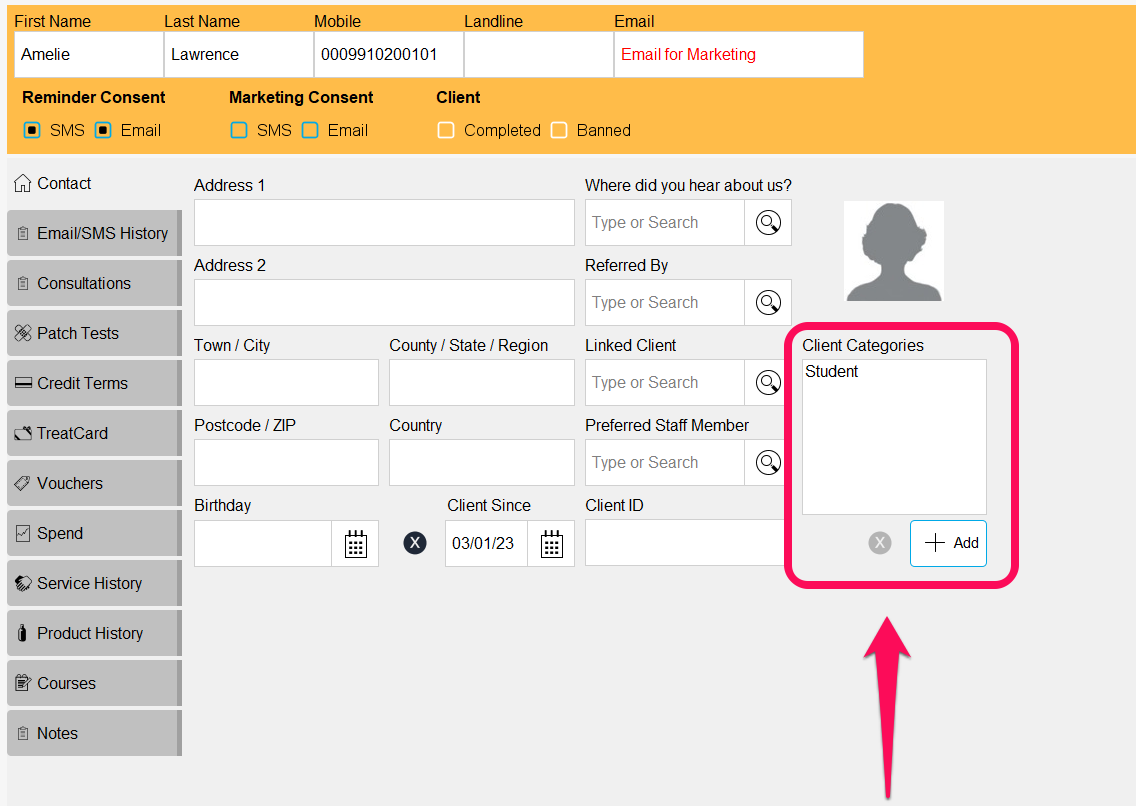 Here you can assign a category to a client by clicking the +Add button or remove an existing category by clicking it and then clicking the X button.
If you have recently been updated to the new Clients screen, you will find this option in a client's profile under Basic Information > Client Settings.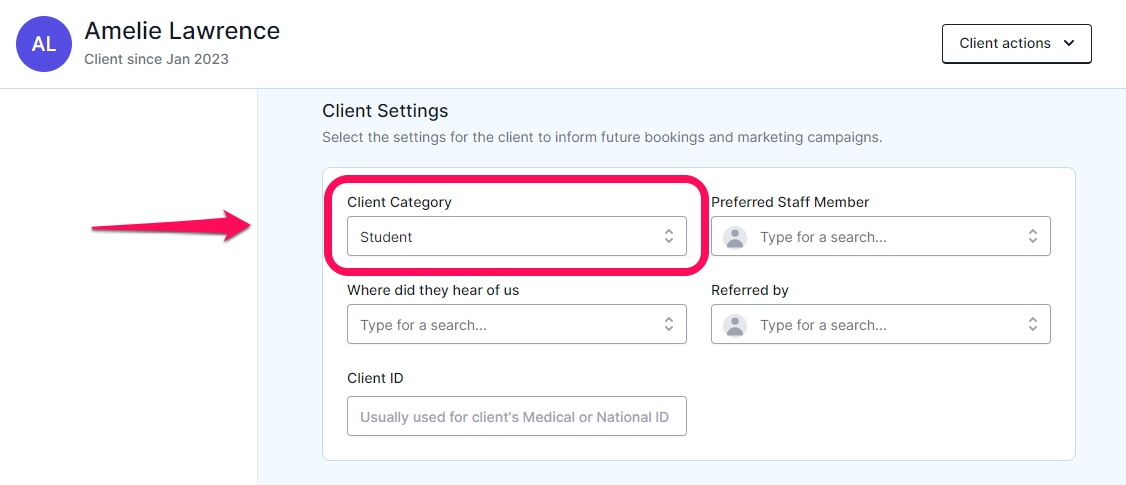 Creating a new Client Category
If you wish to create a new Client Category, check out this guide to find out how.
---
Sending a Marketing Campaign
You can target a specific Client Category when sending a marketing SMS or email by choosing the Client Group option when prompted to select your campaign recipients.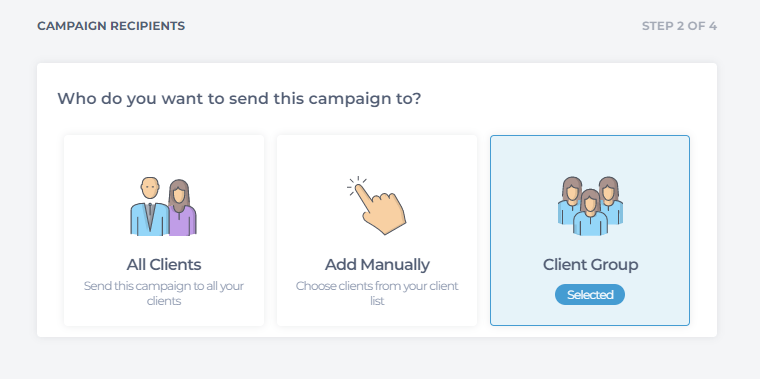 Then click Client Category and select the category you wish to send your campaign to.
---
Automatic Client Discounts
You can also apply an automatic discount for clients in a particular client category. For more information, check out this guide.