This article shows how to check if a customer has any future appointments booked, how you can print these appointments, and how to print a list of their appointment history.
Viewing/Printing History in Phorest
Go to Clients, then search for and double-click on a client to open their Client Card.
Once in the Client Card, click into the Service History menu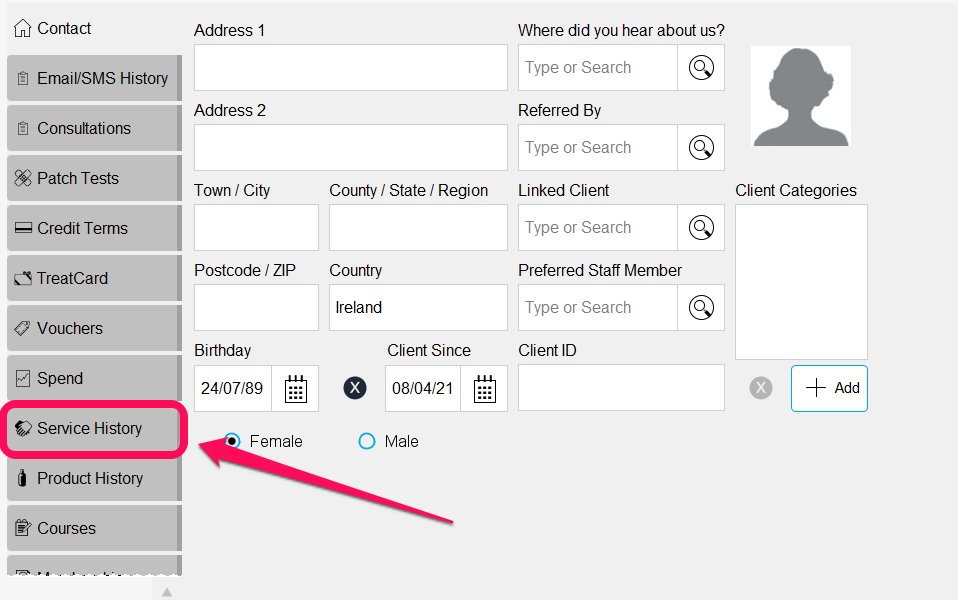 Here you will see a list of all past and future appointments.
Future appointments will be highlighted Green. Previous cancellations and/or No Show appointments will be highlighted in Gray. Completed past appointments will not be highlighted.

You can use the Print Future or Print History buttons to print a list of this client's appointments (more information on each button can be found below).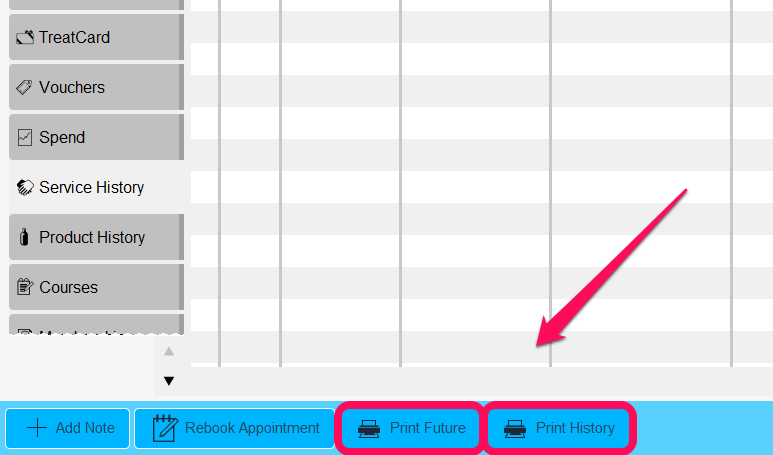 ---
Print Future (Receipt Paper Print)
You can use the Print Future button to print off a list of this client's future appointments only.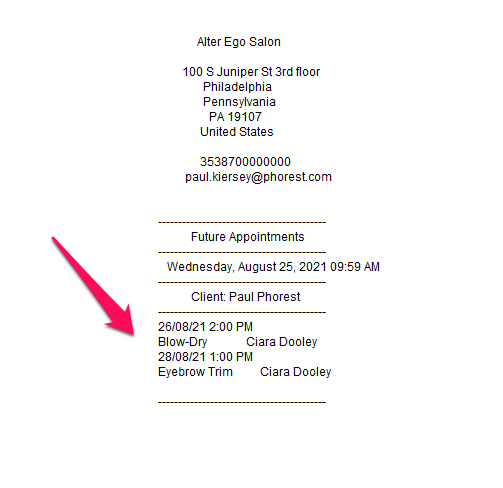 This prints in receipt paper format, so you will need to have a receipt printer connected and configured for this to work. If you do not have a receipt printer, use the Print History button, which also includes future appointments.
---
Print History
You can use the Print History button to print a full list of all the client's appointments, both past and future.
When clicked, an Appointment History Report will be generated, which includes the date and time of all appointments, the staff member with who the appointment was booked, the service, the price, and any appointment notes for each appointment.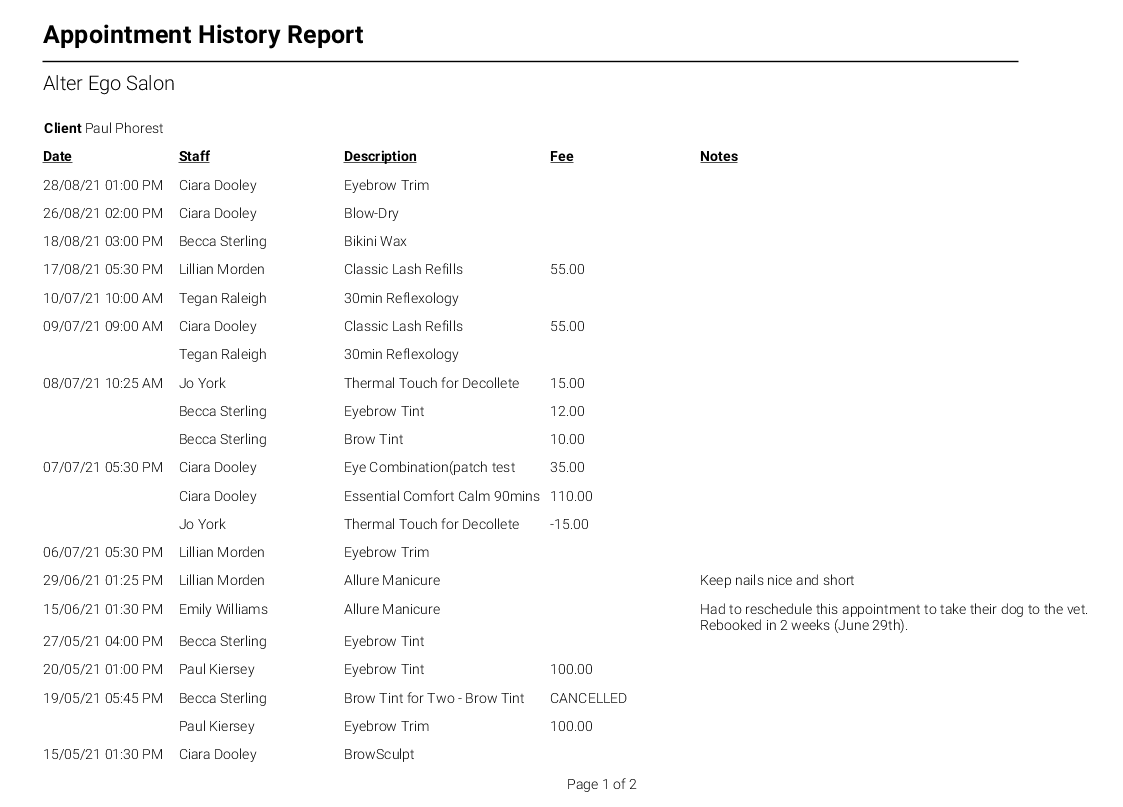 You can then use the buttons at the bottom of the screen to print the report or save it in a format of your choosing, which can be useful if you prefer to save paper and email the report to the client. 

---
Appointment History in Online Booking
Your clients can also view their most recent and upcoming appointments online. They can see the history of appointments that were either booked online or in-house.
They can also rebook from their appointment history or cancel/reschedule upcoming appointments (provided it adheres to your cancellation policy).
To view their history, your clients can log in to your online booking website and click My Booking History.
Only appointments within the previous 6 months and appointments in the upcoming 6 months will appear in My Booking History.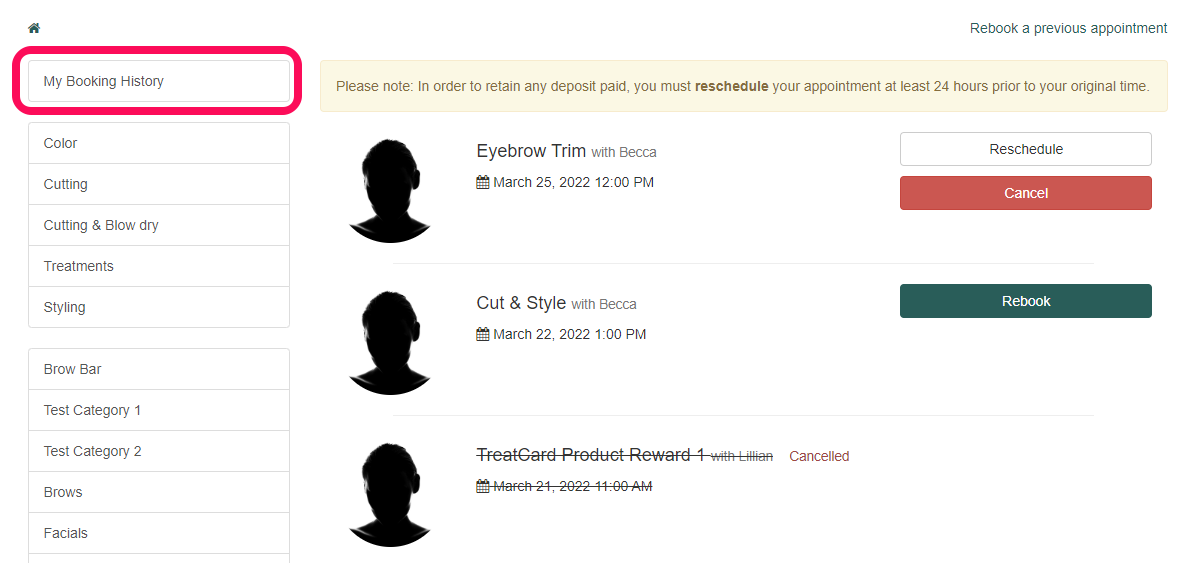 ---
In the New Clients Screen
Go to Clients > Client List > Search for and click on the client to open their profile > Appointment History > Print History (for past appointments) or Print Future (for future appointments).