This article will show you how to process a no show charge/fee for an appointment that was booked online and the client missed their appointment.
 Latest Version of Phorest Required
Desktop Version .160 or above required. If you're on an older version and need to update, you can get the latest version here on our Downloads page.
You can process a No Show charge for a client that has booked online and paid an online booking deposit, or booked in-house and paid an In-House Deposit through PhorestPay and you chose to save their card details.
When the client makes an online booking, they agree to the Terms & Conditions outlined at the time of booking on the final confirmation screen.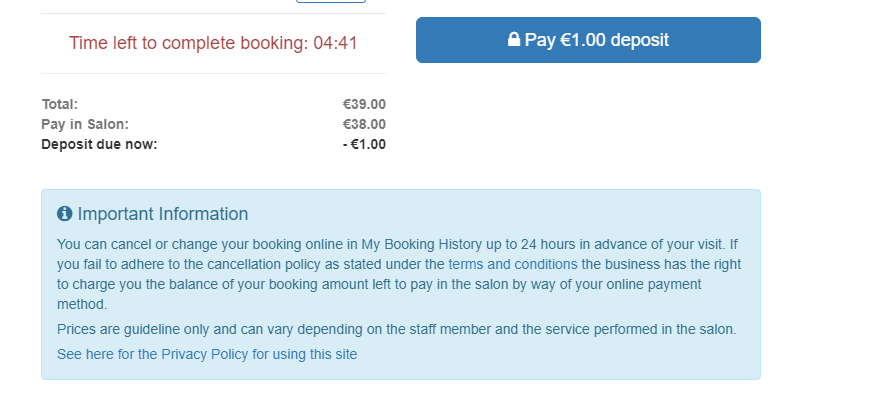 When that client hasn't turned up, leave the appointment as is and let the red time bar lapse over the appointment. The appointment will automatically turn grey once the time has elapsed. You'll also know this was an online booking by the blue dot indicator on the appointment.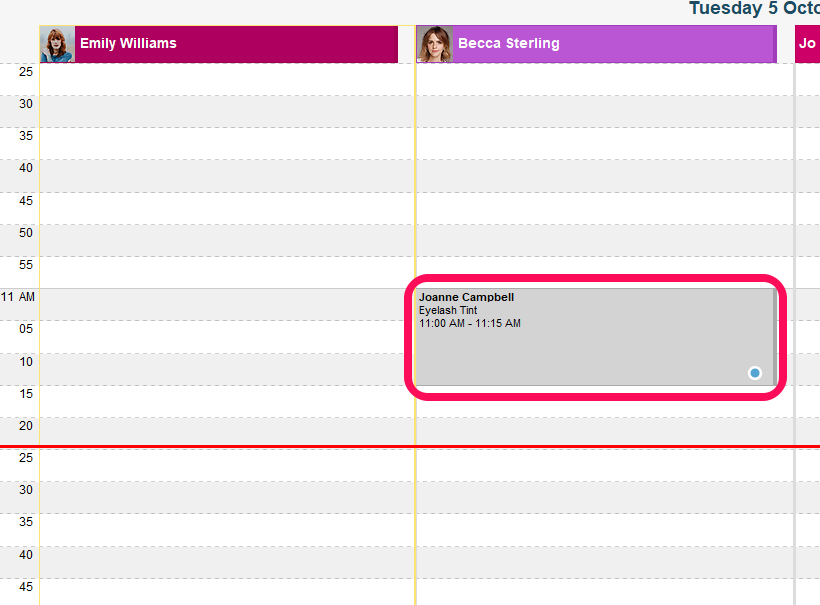 Single-click the appointment and click Pay.
If You Are in the US/Canada
Enter the amount you want to charge and click on Charge. The card used to originally book the appointment will then be charged directly.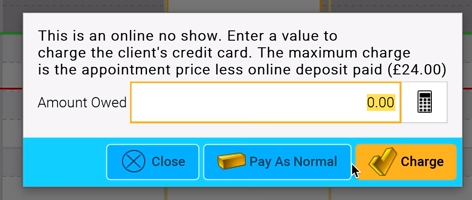 Note: No Show payments are processed by Phorest on a monthly basis. Payouts can take 3-5 business days to reach your bank account. If you need more information about a particular payout, please feel free to contact our Finance team at accounts@phorest.com
If You Are in Europe/Australia and Using PhorestPay
Choose No Show

Then select the optional value you wish to charge and click Apply No Show.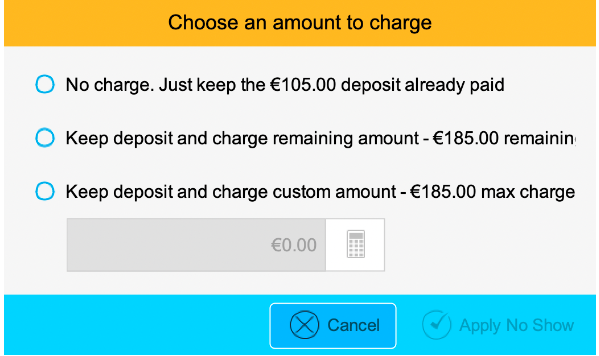 Payments will be routed through your PhorestPay account powered by Stripe.
  No Show Email/SMS Notification
You can also send your clients an automated No Show message via SMS or Email. To learn more, check out this guide.