This article outlines how to send a friendly reminder to someone who misses their appointment as a no-show.
You can automatically send an SMS or email to any client that doesn't turn up for an appointment asking them to re-book. This is a great way to make sure that people who genuinely miss their appointment are re-booked again in the future.
 In this article
Enabling the No Show Message
Go to Marketing > Templates/Filters > No Shows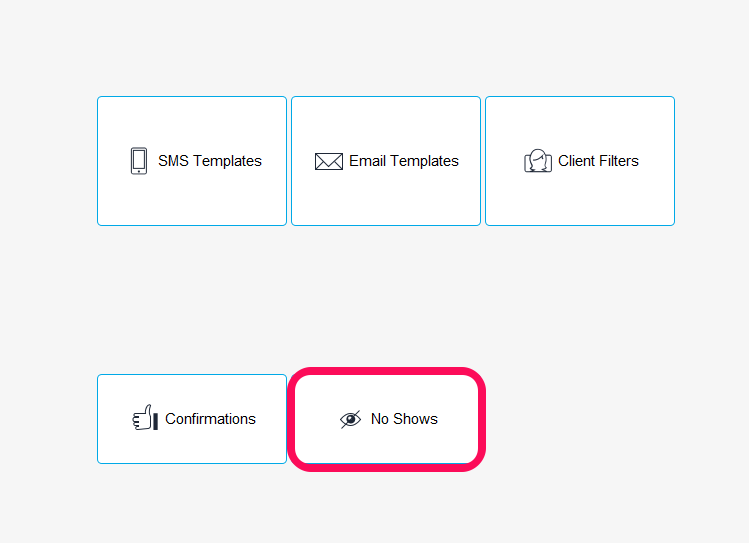 Here you can switch between the SMS No Show and Email No Show tabs and edit each of the templates to your preference.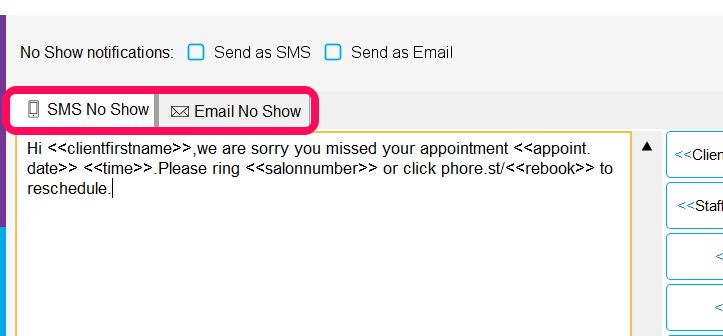 Use the macro buttons on the right-hand side of the screen to add text that will automatically be populated with client information, appointment information etc.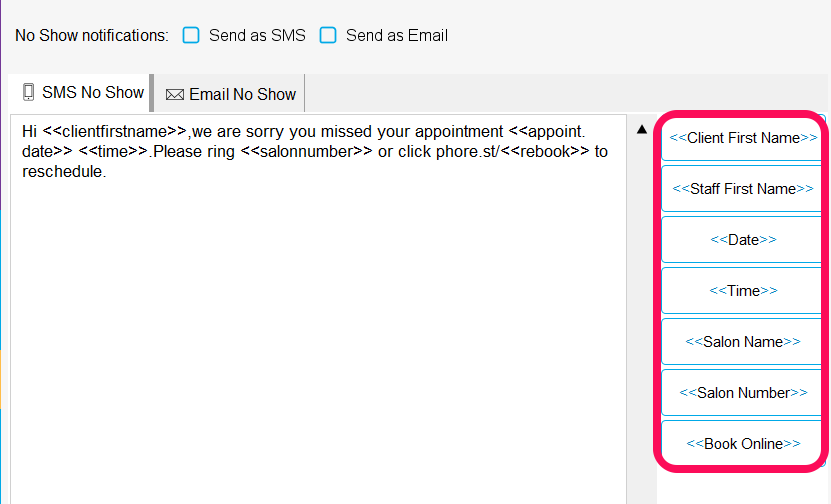 Once you're happy with your templates, use the checkboxes at the top of the screen to enable the SMS and/or Email No Show notifications, then click Save to finish.
Now if you have an appointment that is a No Show you can simply leave the appointment on your calendar. Once the appointment time has surpassed, the appointment will automatically be marked in a gray color and a No Show notification will be sent to the client.
---
When is the No Show Message Sent?
The No Show message is sent roughly 90 minutes after the last service in the appointment is ended.
If the appointment end time is after 5 PM, then the No Show message will be sent at approximately 10 AM the following morning. SMS are charged your standard SMS rate.
---
Can I Charge a Client for a No Show?
To learn how to charge a client for a no show appointment, check out this guide.
 No Show Content Disclaimer
It is important that your No Show email/SMS does not contain any marketing/promotional content. For more information on transactional vs marketing messages, click here.