This article will show you how you can remove a client's card information that you have stored using PhorestPay.
Go to Clients > Search for the client, then double-click on their name to open their Client Card.
Once in the Client Card, click Credit Terms.
Single-click the card you wish to remove, then click Delete Card to remove it.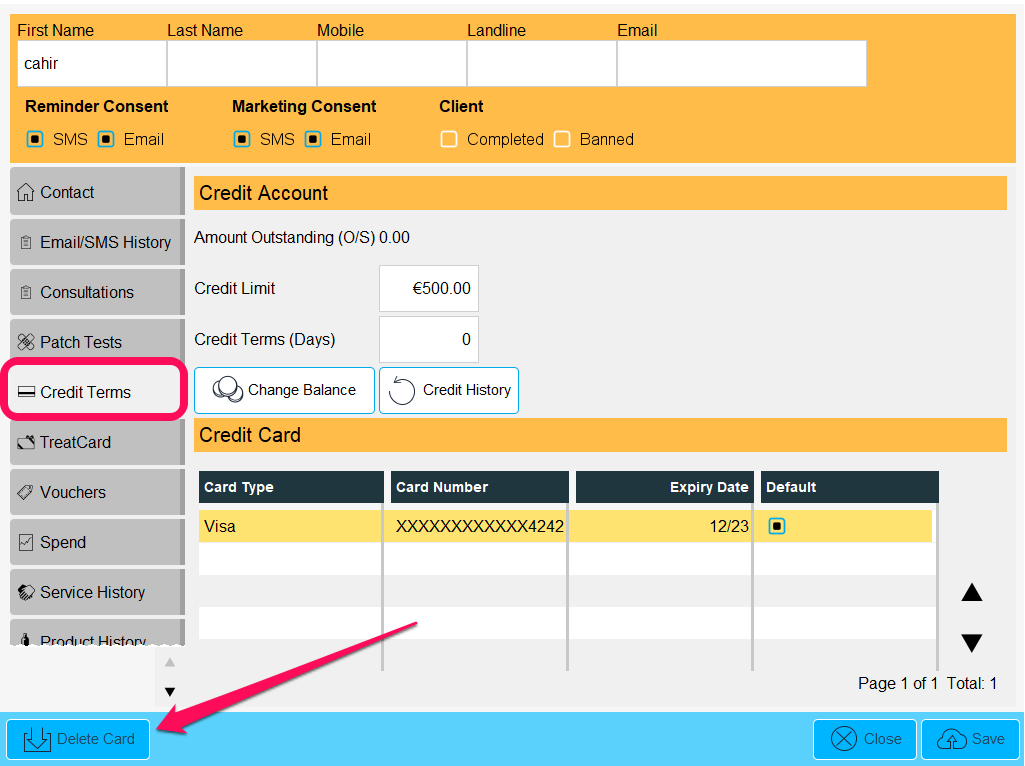 ---
On the New Clients Screen
Go to Clients > Search for and click on a client to open their profile > Wallet.
If the client has a stored card, it will be displayed under Credit Cards. Click Delete to remove it.