This article will show you how you can import services from one branch to another if you have multiple locations in Phorest.
Go to Manager > Services > Single-click on the name of the service.

Click the Branches tab, then change the Available setting to Yes for each location where this service should be available.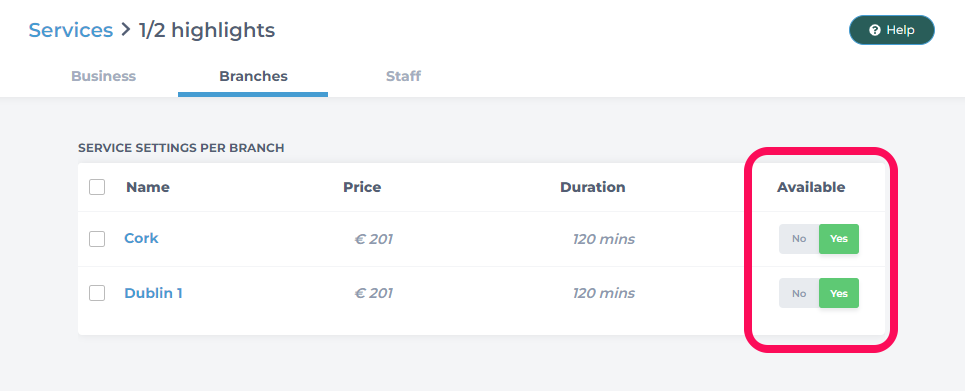 The service will now be bookable in any location where Available is set to Yes.
---
Different Service Prices and Timings in Different Locations
By default, when a service is added to a new location, it will take on the settings which have been set in the Business tab.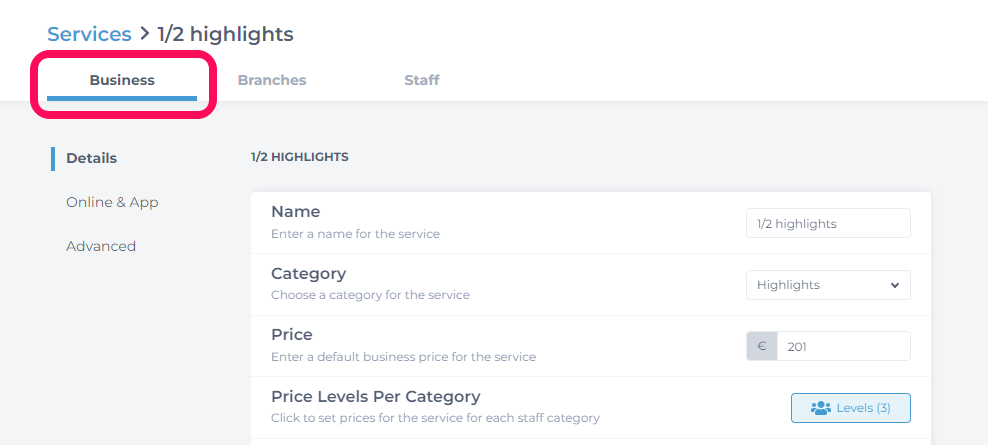 Check out this guide to find out how you can set different service prices and/or durations in different locations.