This article will show you how you can download a client's completed consultation form to your computer, in order to save it, print it, or email it to the client.
Go to Clients, then search for and double-click on the client to open their Client Card.
Once you're in their Client Card, click Consultations > Forms, then click View Form on the form you wish to print or download.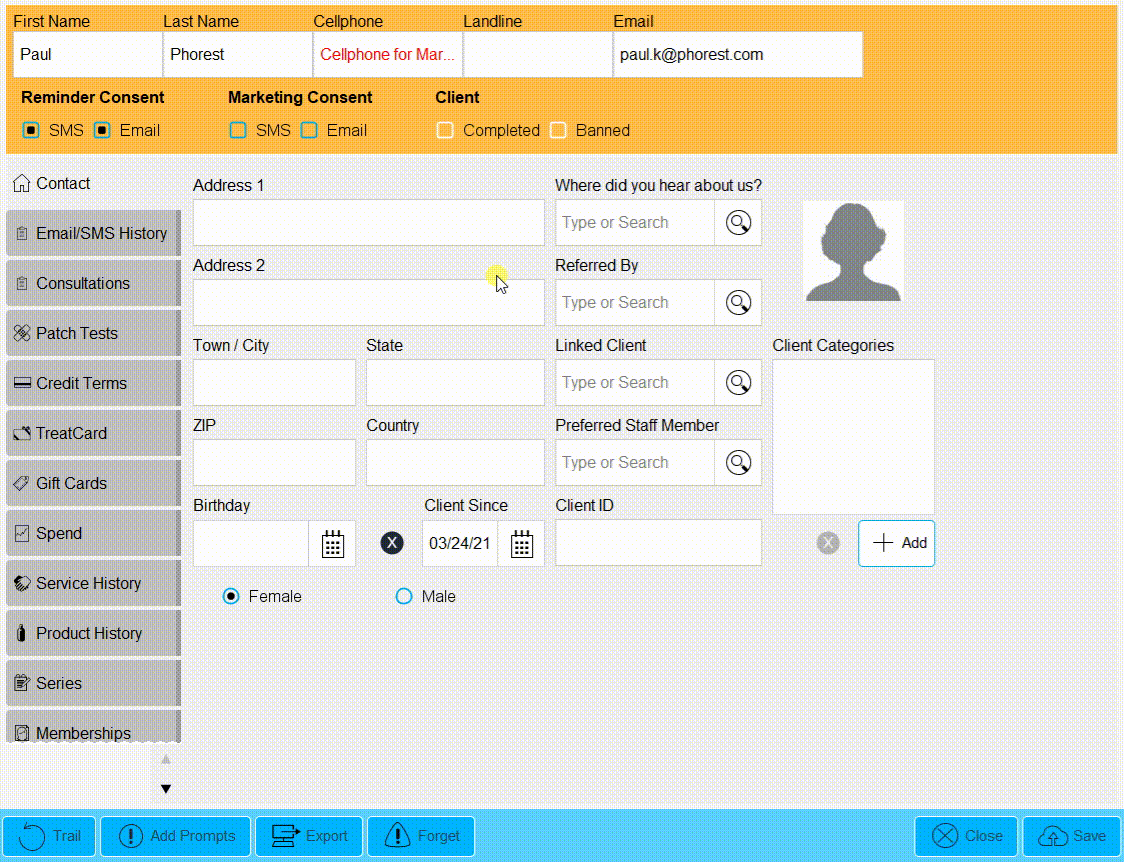 Next, click Print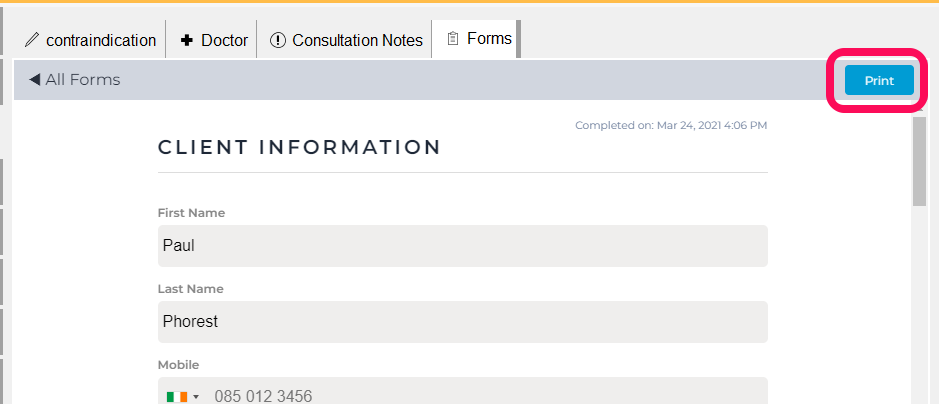 To save/download the form, change the printing Destination to Save as PDF and click Save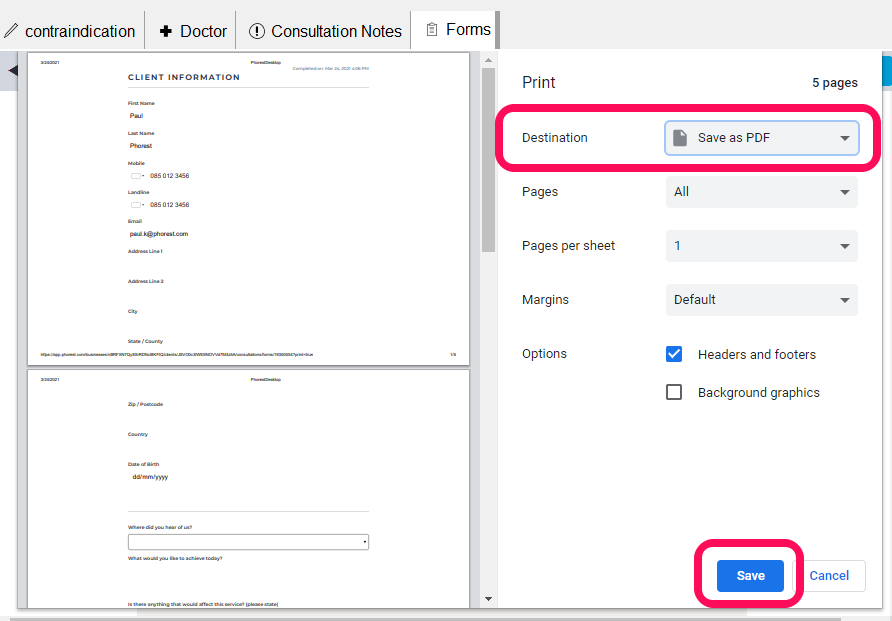 To print the form, choose your printer name from the Destination dropdown menu, then click the Print button