This article will show you how to create a new client.
In this article
Creating a Client from the Clients Screen
Go to Clients, then click the Add button to open the client creation screen.
Populate the client information on the next screen, then click Save when you're finished.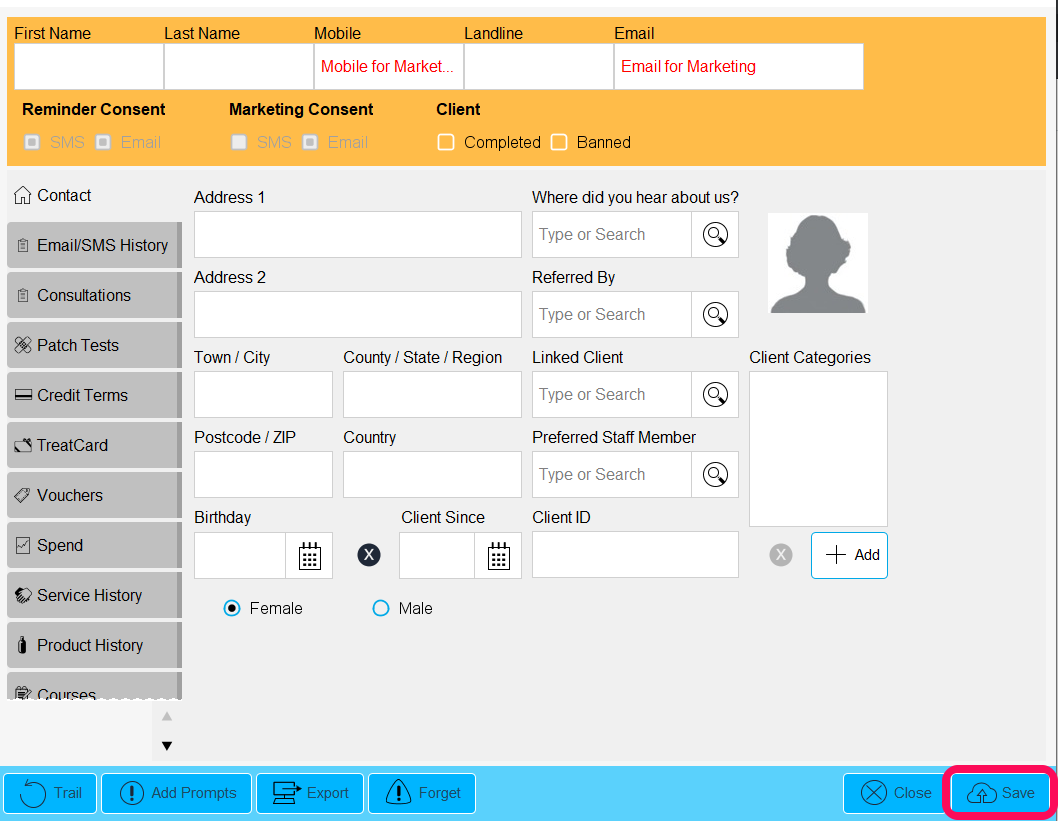 If you have recently been updated to the new Clients screen, you can create a new client from the Clients screen by clicking Add New Client.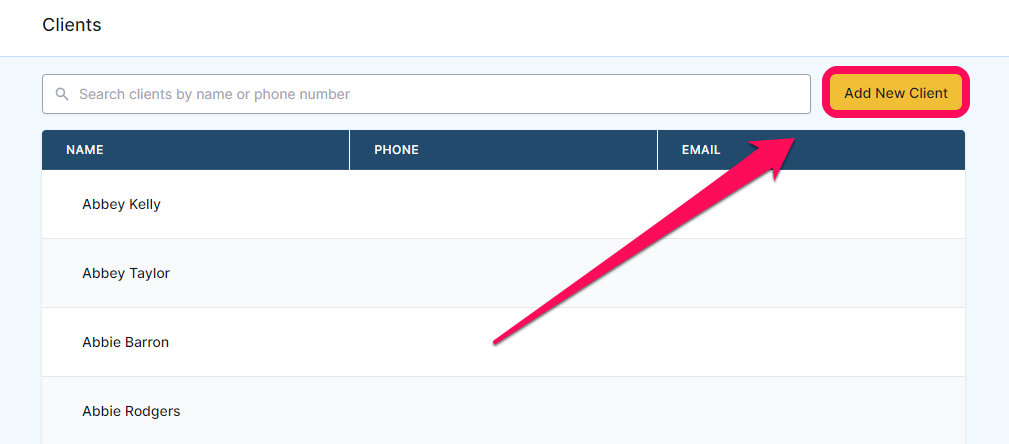 ---
Creating a Client when Booking an Appointment
You can also create a new client when you book their appointment.
Enter the client's information and, if they don't exist as a client already, you will see an Add Client button appear. Click it to create the client as a new client.