This article will show you how to create a new client.
Go to Clients, then click the Add button to open the client creation screen.
Populate the client information on the next screen, then click Save when you're finished.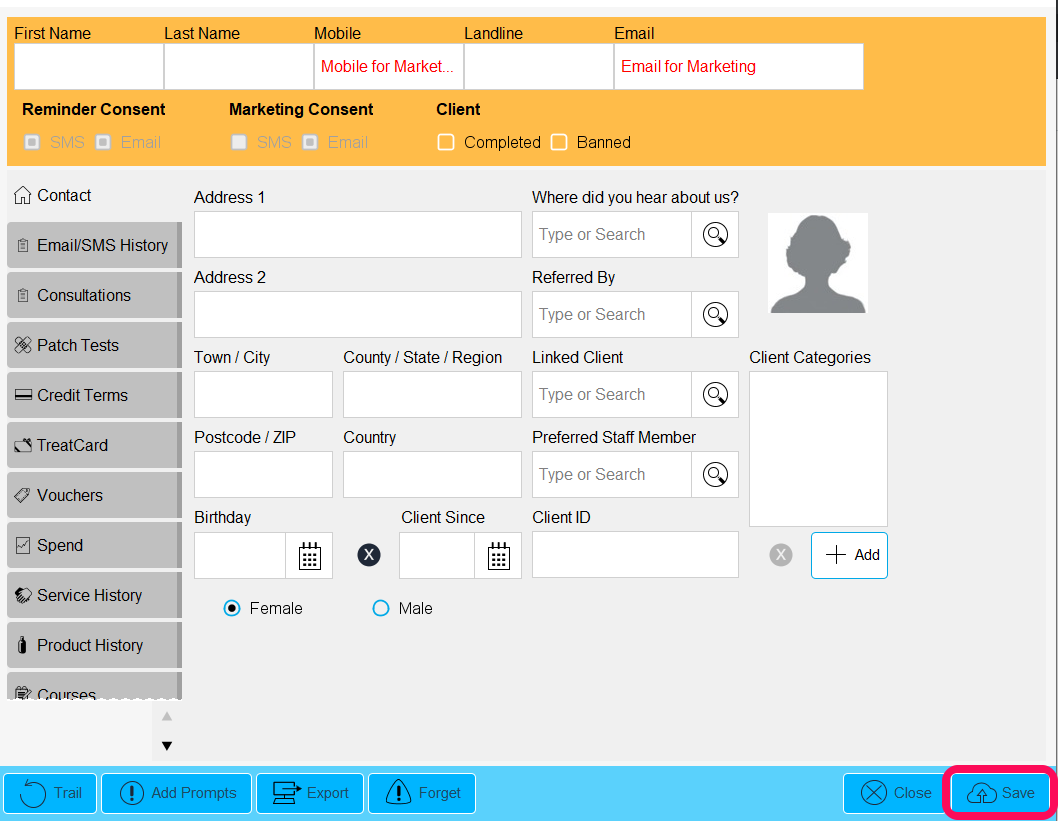 You can also create a new client by booking an appointment and entering the client's information, then click the Add Client button.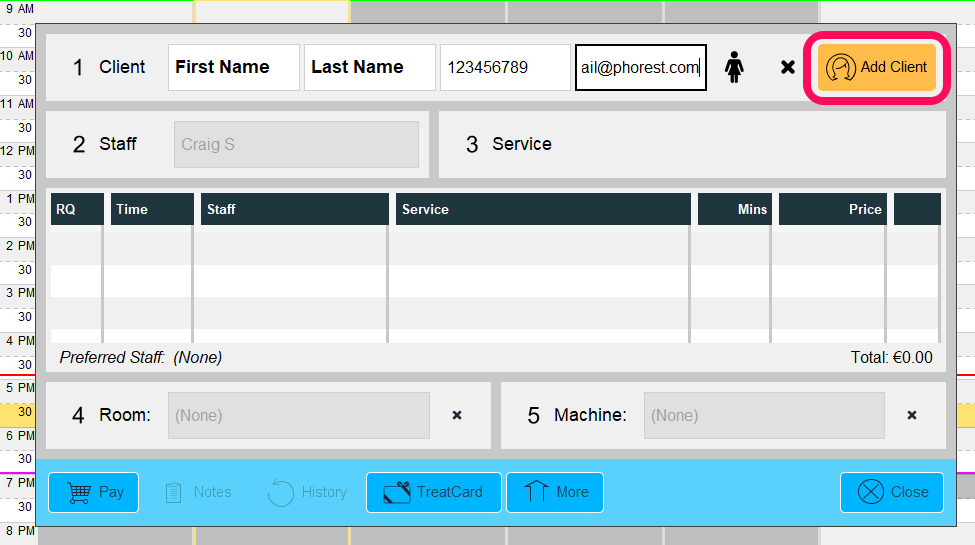 This button will only appear if the client does not exist in your Client list already.