This article will give you an overview of Phorest's Digital Consultation Forms.
Time to get digital. Let clients fill out GDPR compliant consultation forms on your salon iPad and enjoy new levels of seamless salon management.
Integrate Client Records: Phorest's digital consultation forms connect your client records, so they don't need to spend time filling out the information you already have. If the client updates their contact information in the form, their client record is updated too!
Pre-Send Forms: On Phorest Go, you can navigate to a particular date and send forms to all clients for all visits that day. Your clients can fill out their form in advance of their appointment, saving you time.
GDPR Compliant: Phorest's digital consultation forms are fully encrypted & secure. You can export client information on request so your customers can find out what details your salon holds on them. The forms also allow you to collect marketing consent safely and legally. Clients sign their forms with a digital signature. (GDPR FAQ)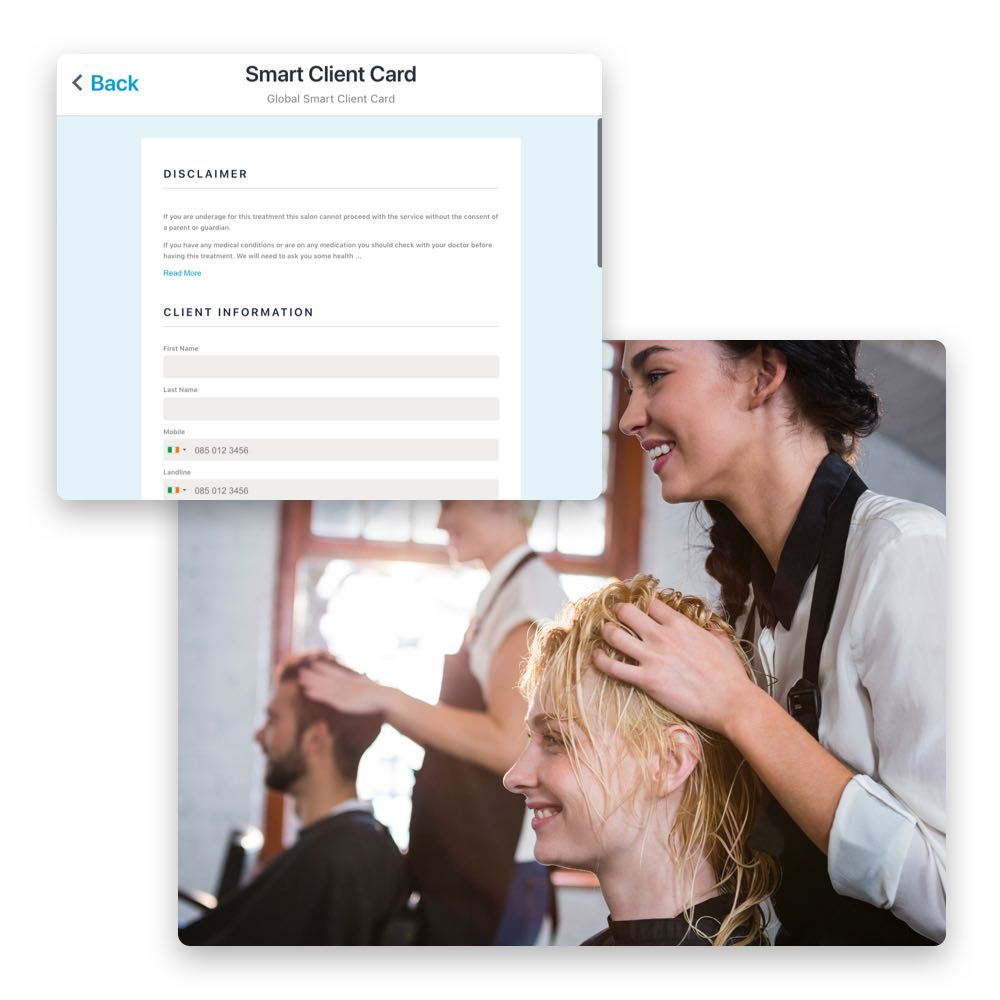 Premade or Custom Forms: We've got a generous library of template forms from a large number of brands - you can search by service type or product brand type. All you need to do is link them to the relevant services. Alternatively, you can create the forms yourself using our simple form builder tool. The number of forms you can create is limitless, and you can link them to one or more related services or treatments.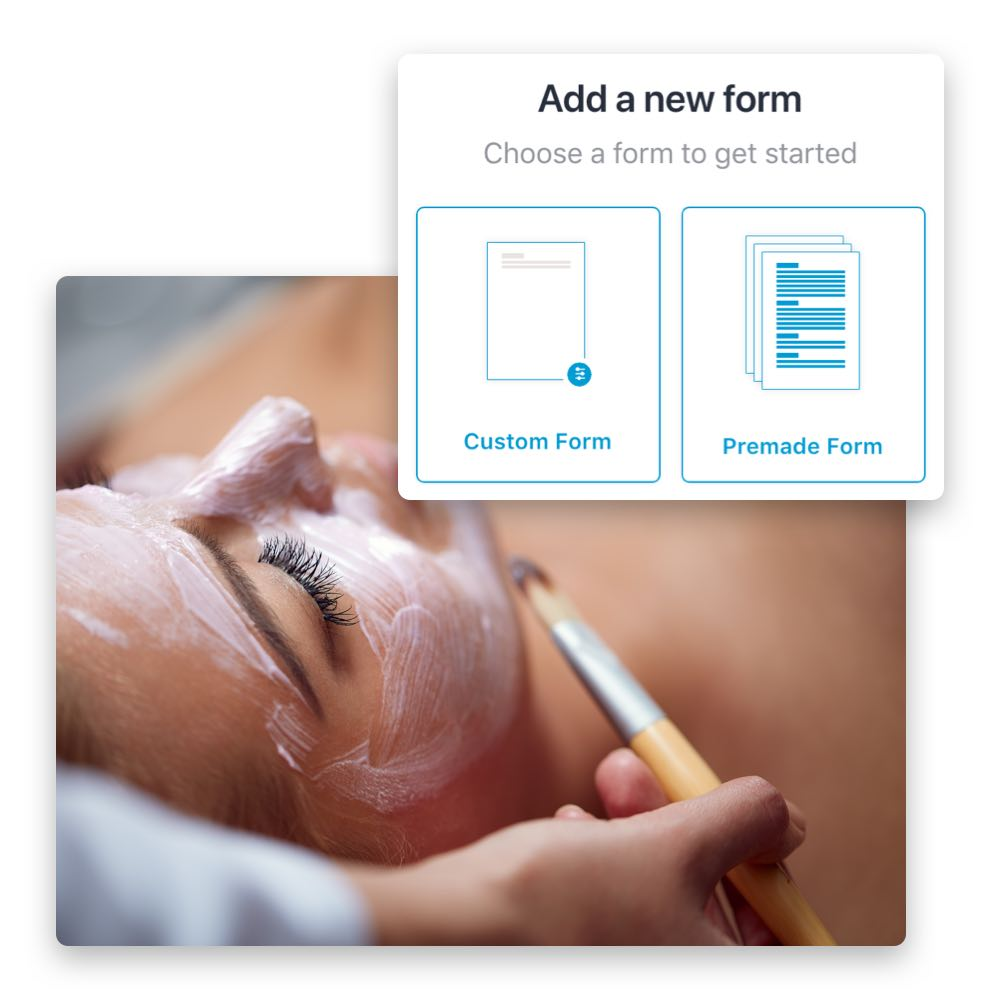 Reminders: Tailor consultation forms by frequency, whether they are required at every visit, or are valid for a year or more. Only be prompted to ask clients to fill out a new one as and when it's needed
Phorest Go App: Use Phorest Go on your iPad or Android tablet to greet clients with the right consultation forms for their treatment/s. The app smartly pulls in all appointments for the day that require an updated consultation – just click the client's name and the relevant form will appear.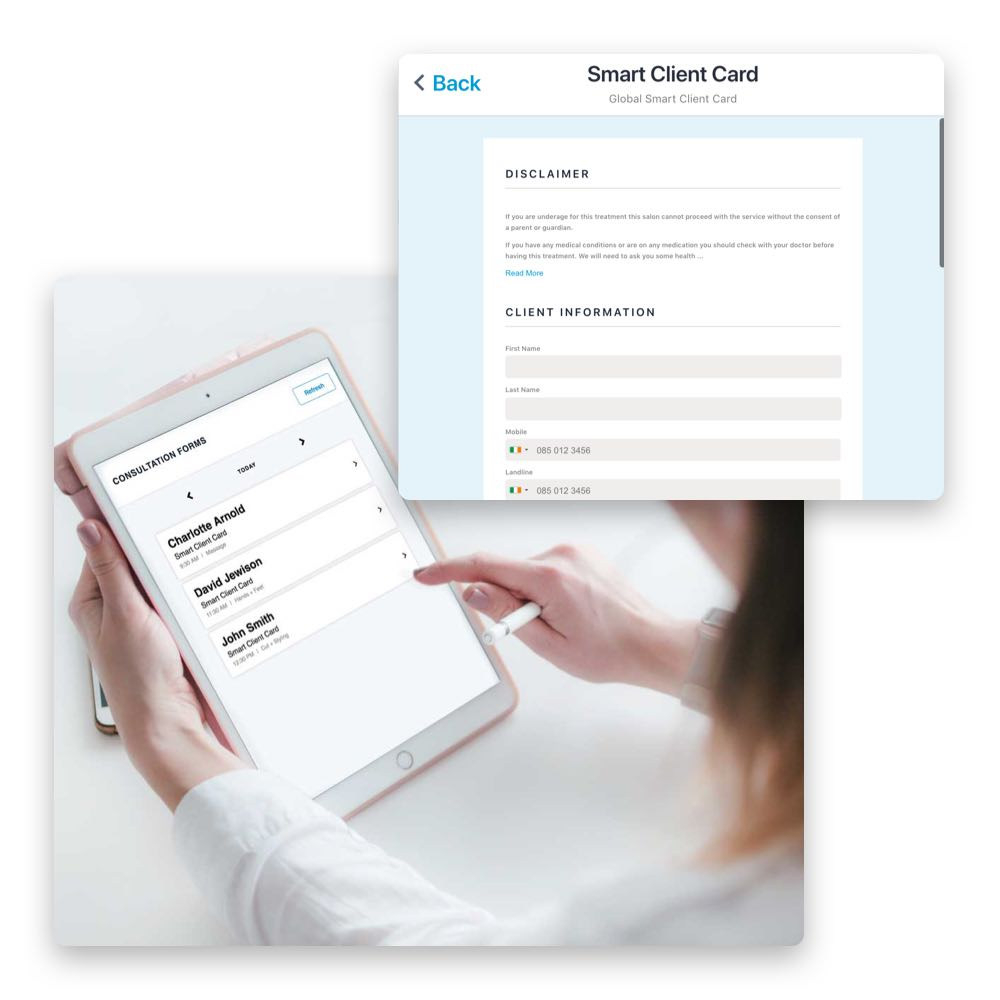 Paperless: since our forms are paperless, this significantly reduces the amount of paper that you use, which is important for the environment.
Compatible with most iPad or Android Tablets
Recommended screen resolution 1920 x 1080
Screen Size: 8 inches +
Android Version: 8 +
iOS Version: 12+
Amazon Tablets are not compatible with Phorest
Note: If you are interested in this feature but do not already have it on your package, please reach out to our Grow Team - growteam@phorest.com.