This article will show you how to adjust the default expiry range for any Gift Cards/Vouchers that you sell.
By default, any gift cards/vouchers sold through Phorest will have an Expiry Date of 12 months from the purchase date.
To amend this, go to Manager > Settings > Point of Sale, then amend the Voucher Expiry field to your preference and click Save.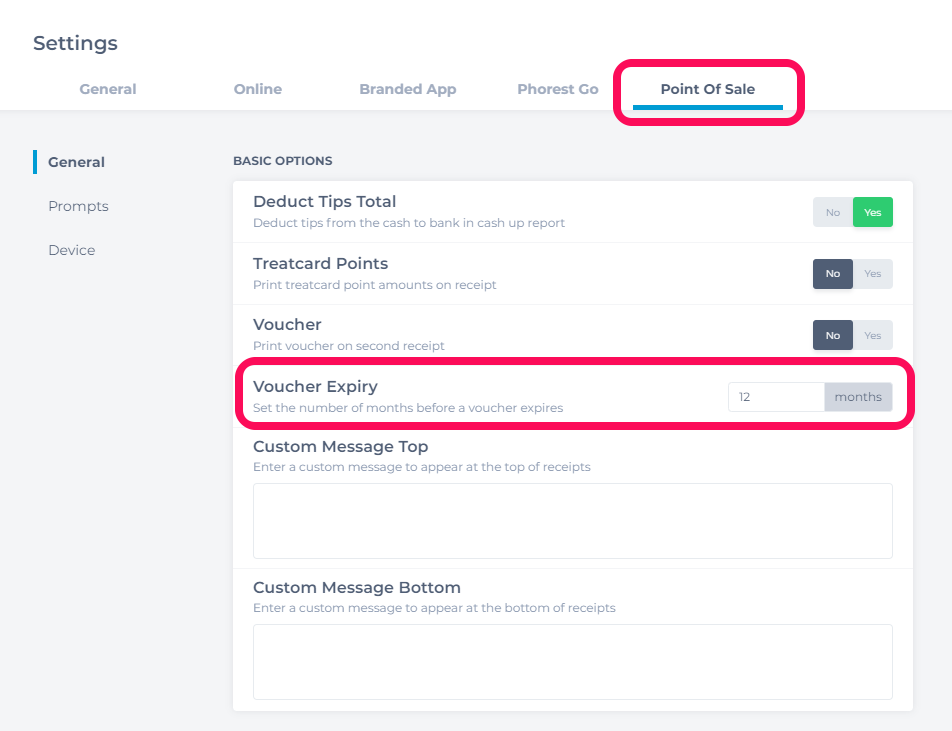 Any vouchers sold after this setting is changed will now have an expiry date to match this setting.
Note: Changing this setting will not adjust the expiry date for Gift Cards/Vouchers that have already been sold. To adjust these, go to Manager > Gift Cards/Vouchers, then edit each gift card/voucher individually.