This article will show you how you can send a client(s) their Reminder SMS for their appointment ahead of the scheduled automatic sending time.
Note: If you're looking to set up the automatic appointment Reminder, or want to customize the SMS Reminder message, check out this guide to find out how.
To manually send an appointment Reminder SMS, go to Marketing > Reminders, then click the Send Manual Reminders button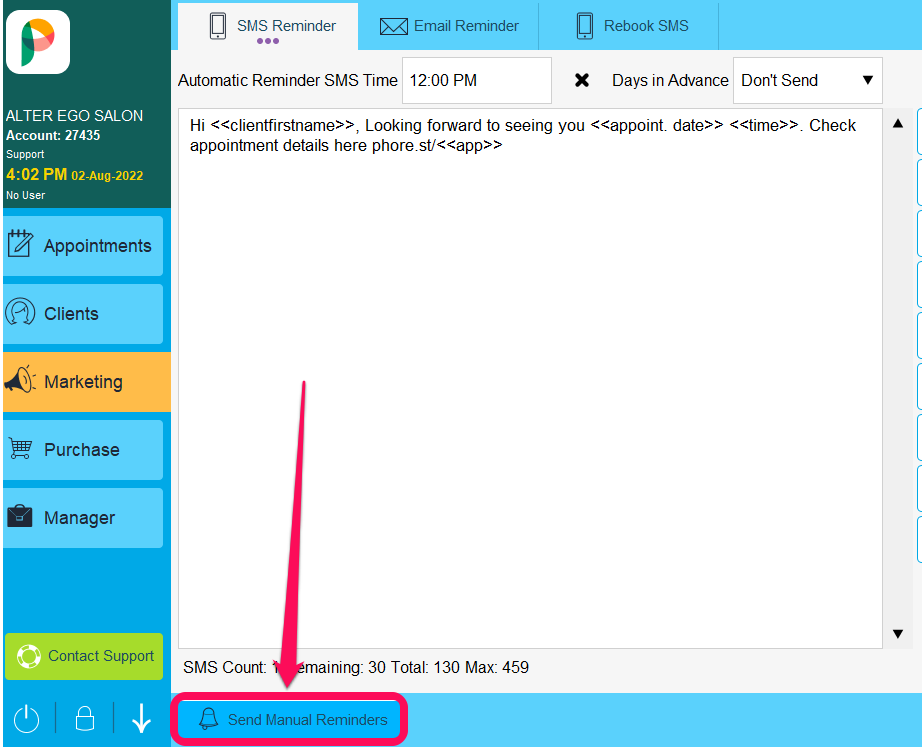 On the next screen, use the Calendar to navigate to the date of the appointment(s).
Use the checkboxes on each row to select who you would like to manually send SMS reminders to.
When you're happy with your selection, click the Send button to manually send the reminders.
Note: An exclamation mark on a row highlighted in red means that the reminder could not be sent for this appointment. The reason why will be listed under the Info column.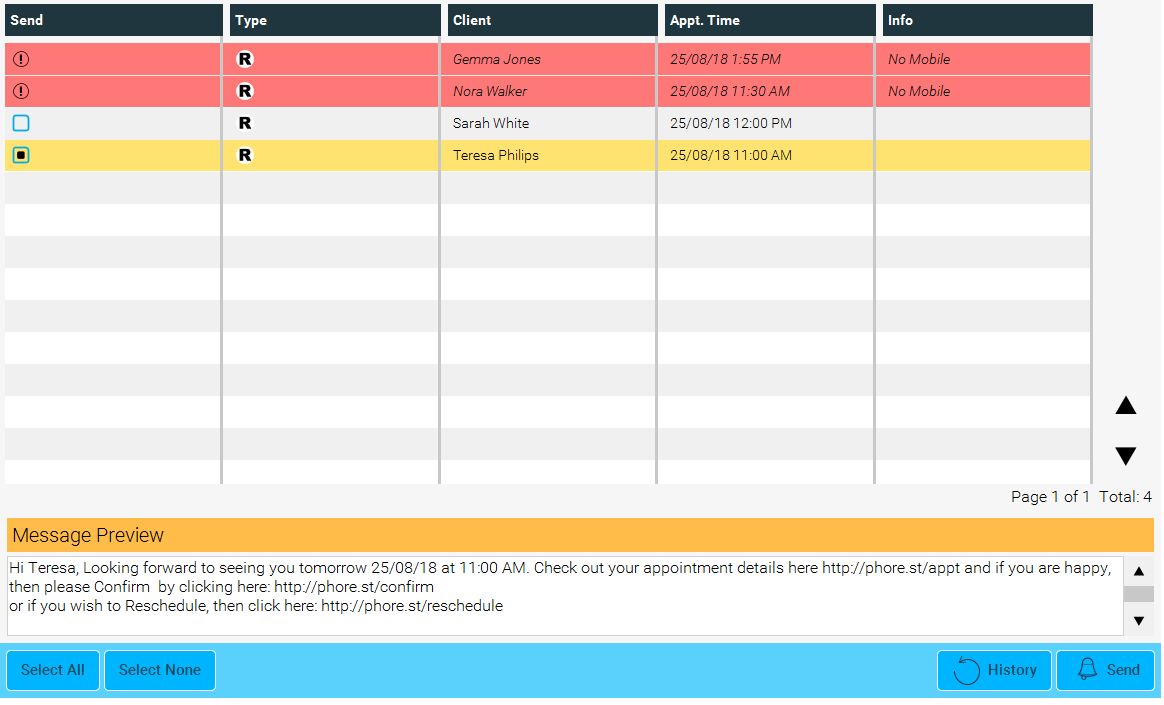 If you send a reminder manually to a client, they will not receive another reminder at the usual scheduled time (provided you have automatic reminders setup). You also cannot manually send a reminder on this screen to a client who has already received an automatic reminder SMS.