This article will show you how you can set up the Welcome Email, which can be used to help bring new clients to your Facebook page.
The Welcome Email is sent to new clients after they pay for their first appointment and is a great way to direct clients to your Facebook page, which will help to build your social media presence.
The email will only send to clients who have an email address stored on their Client Card.
Customizing and Enabling the Email
To get started, go to Marketing > Facebook.
Upload Your Logo
From here, upload your logo by clicking the Salon Logo field.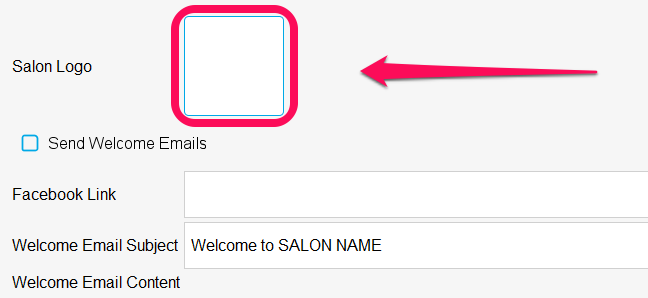 Add Your Facebook Link & Update the Email Subject
Next, add the link to your Facebook page in the Facebook Link field, then update the Welcome Email Subject with your salon name.

Customize Your Welcome Email Content
We have added a default message to be sent, but feel free to update the Welcome Email Content to say whatever you would like.
Make sure to include the <<Facebook Link>> somewhere in your message.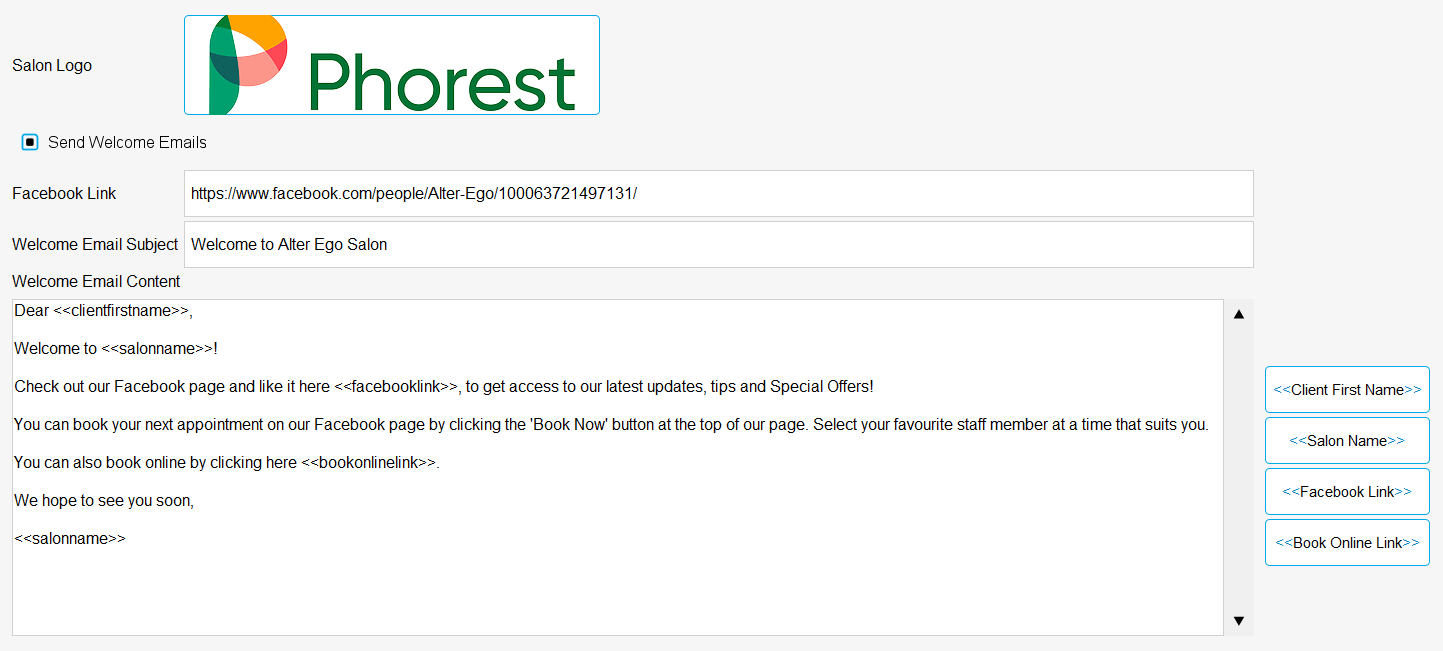 Enable & Save
Finally, to enable the Welcome Email, check the Send Welcome Emails box, and click Save to finish.