This article explains how you can change the time when your SMS reminders send out to clients.
Go to Marketing > Reminders, then adjust the Automatic Reminder SMS Time and Days in Advance options at the top of the screen.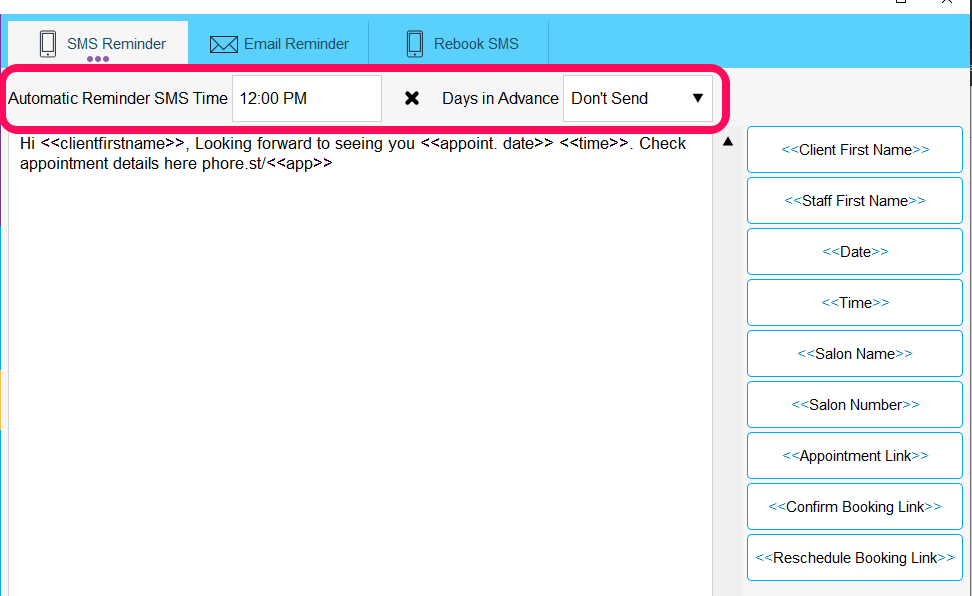 For more information on setting up your client messaging, check out these guides.