This article explains how you can change the time when your SMS reminders send out to clients.
Go to Marketing > Reminders, then adjust the Automatic Reminder SMS Time and Days in Advance options at the top of the screen.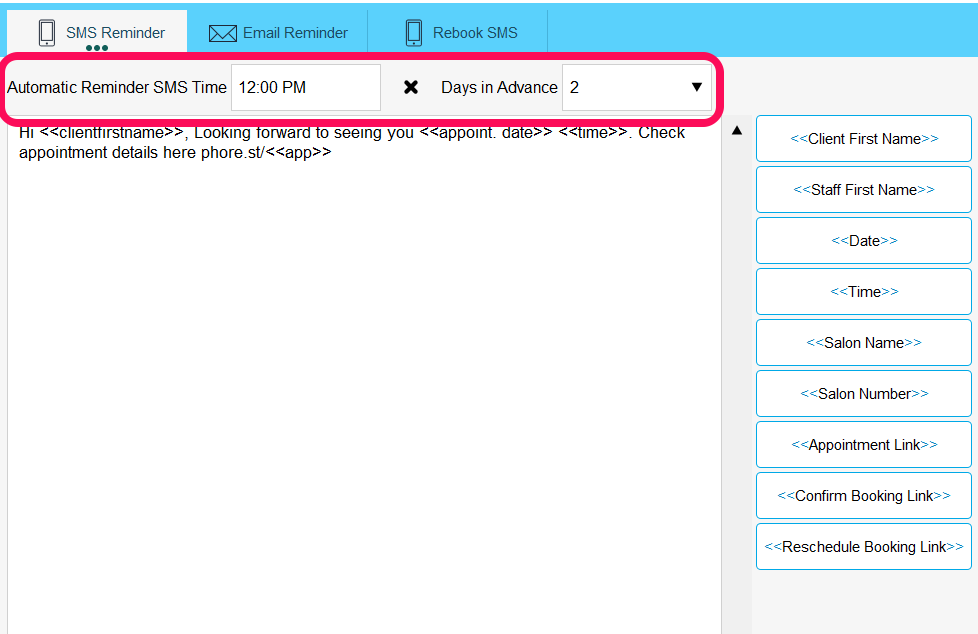 Once you're happy with your settings, click Save to finish.
---
For more information on setting up your client messaging, check out these guides.