In this article, we'll show you how to presend a Consultation Form using Phorest Go.
Note: Consultation forms can only be sent from Phorest Go and cannot currently be sent from Phorest desktop.
Video: Pre-send Consultation Forms in Phorest Go
Some elements and screens as shown in the video above may have since changed as we continue to update the Consultation Forms feature.
---
Step-by-Step
Before sending consultation forms out to clients, follow this link for the steps to create your custom-built forms. 
To pre-send a form, go to Consultations in your Phorest Go app.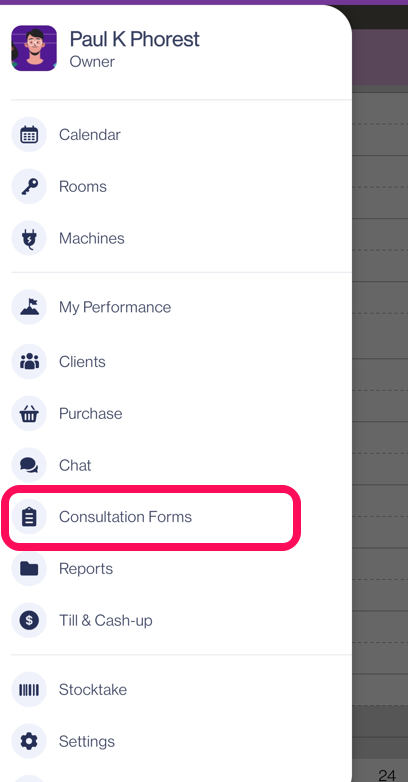 From here you'll see any completed or incomplete consultation forms. 
To pre-send the Consultation Form, either tap Send to client for each individual client or Send Forms to send to everyone for that day.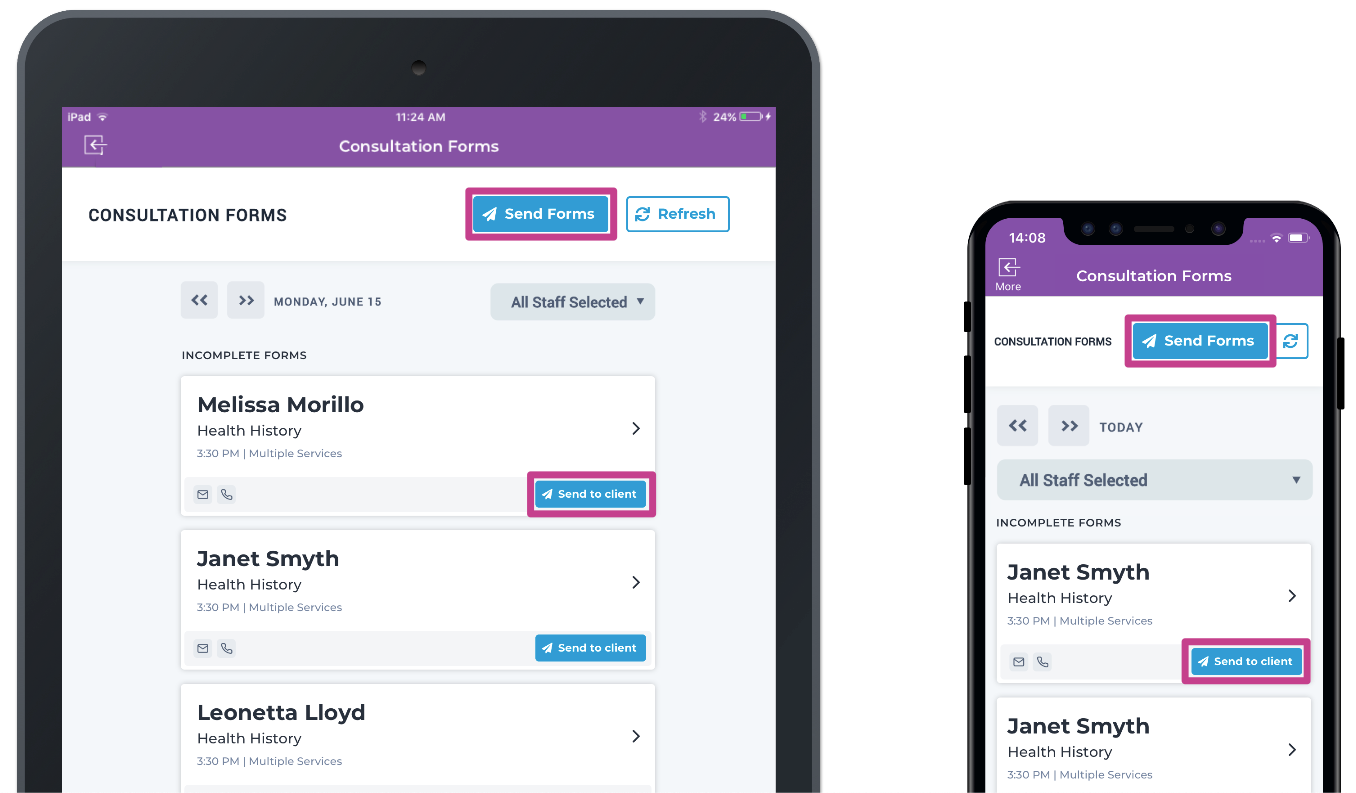 A pop up will appear notifying you of how many clients you are pre-sending forms to for that given appointment date. You can only pre-send a consultation form to clients you have a contact number or email for.
Your message will go out as an email by default but you can opt to send it as an SMS.
Note: If you pre-send forms as SMS you will be charged based on the usual SMS rates in your package.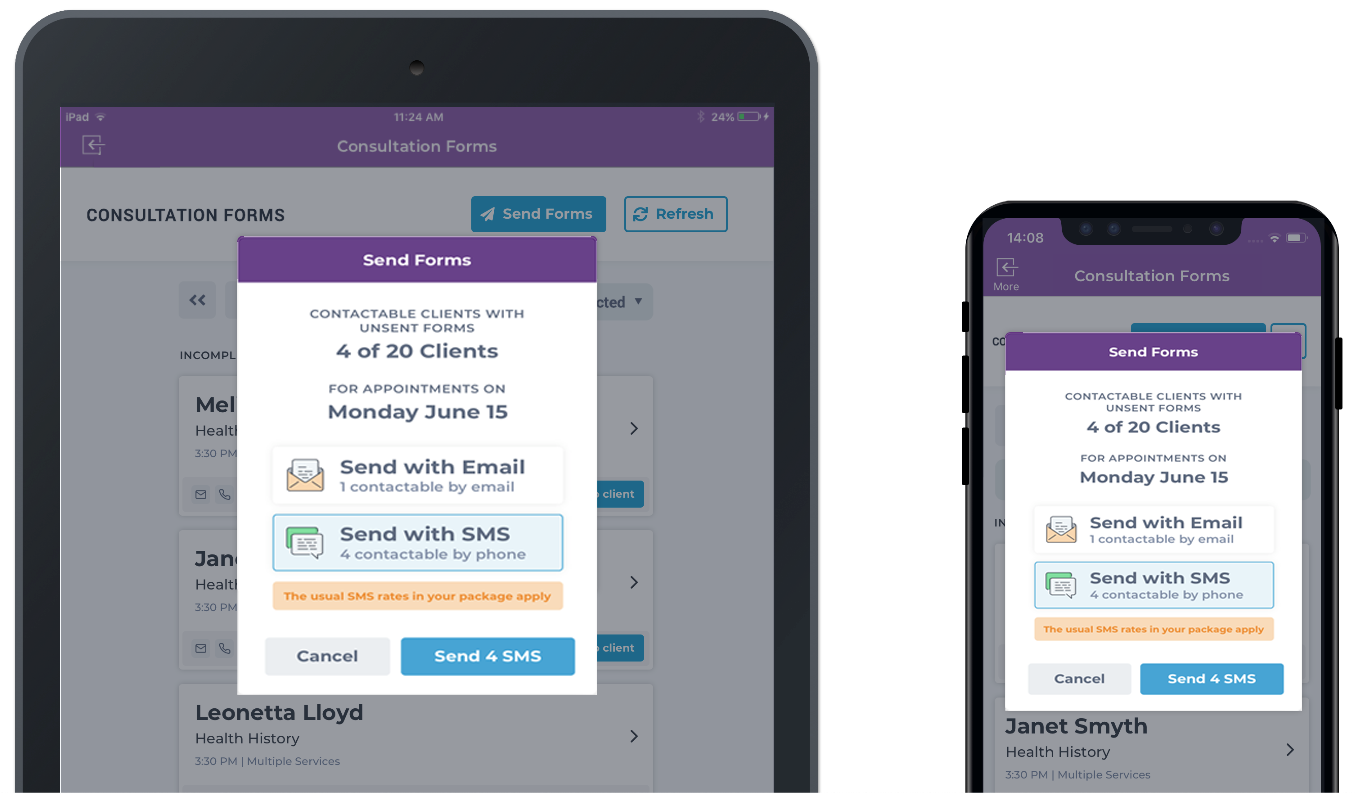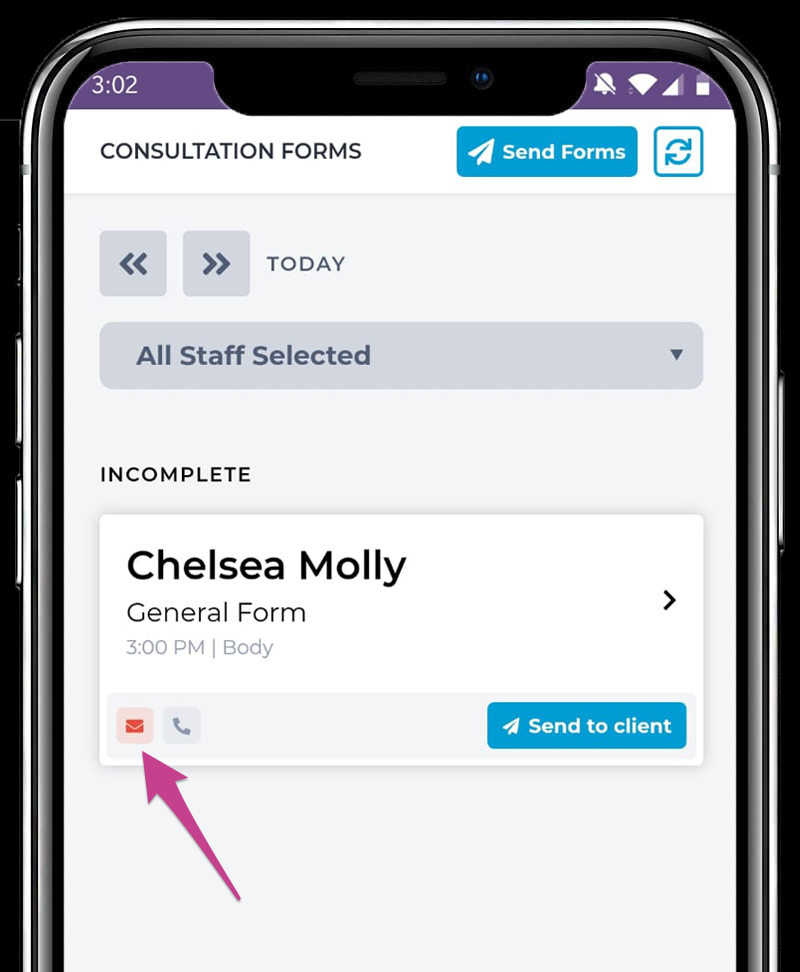 If you don't have a contact number or email for a client a popup will appear reminding you to update their details.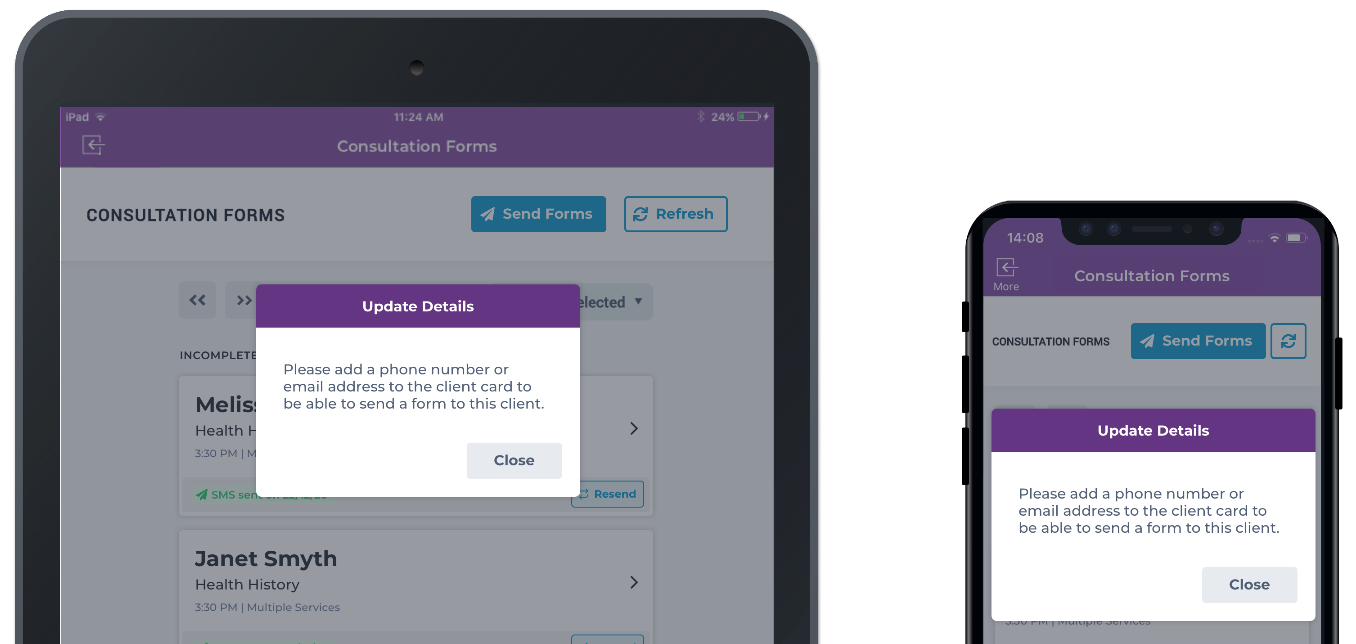 Once sent, a confirmation banner will appear at the top of the screen. Below each client, you will see a timestamp of when the last pre-sent form went out to them. 
If a client hasn't received their Consultation Form SMS tap Resend to try again.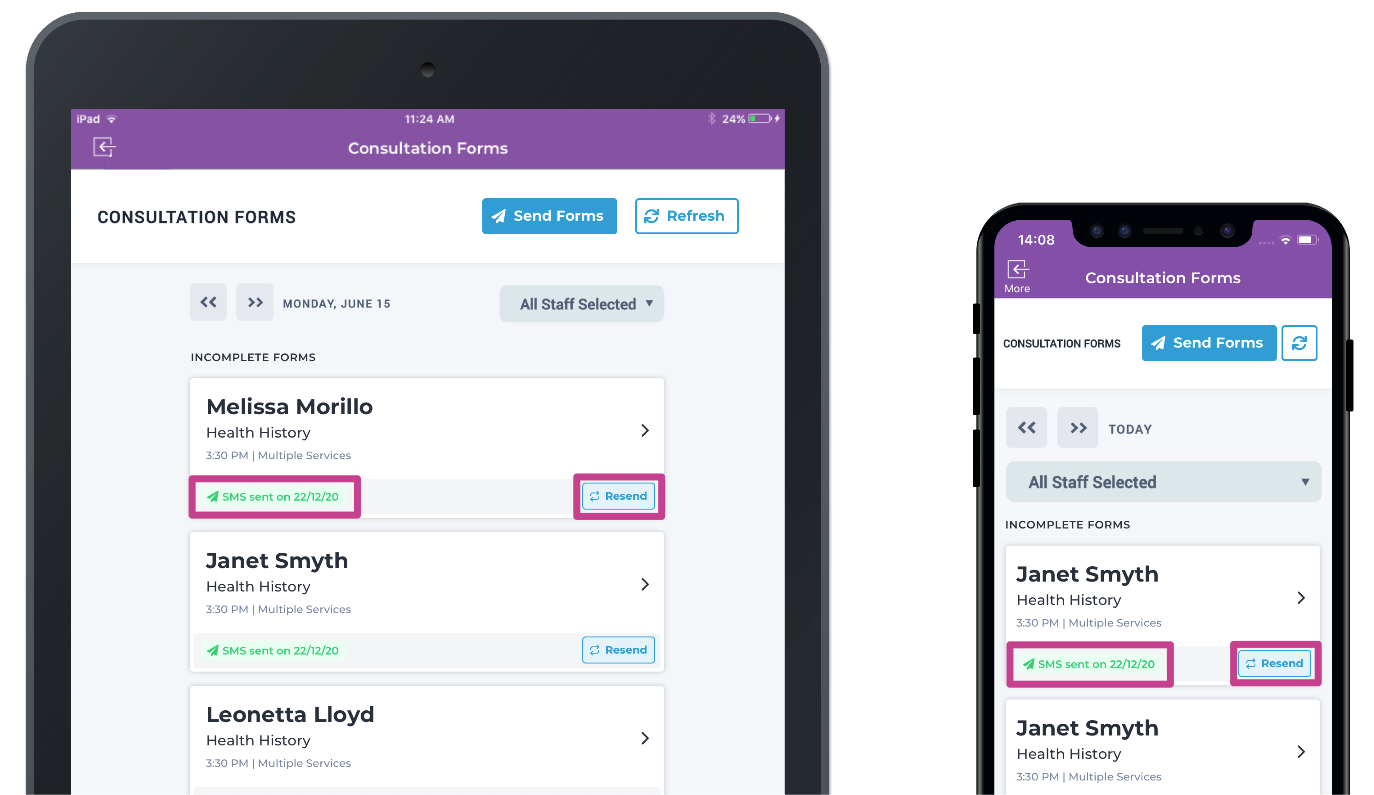 Your clients will receive an email (as seen on the left) or SMS (as seen on the right) with a link to their consultation form.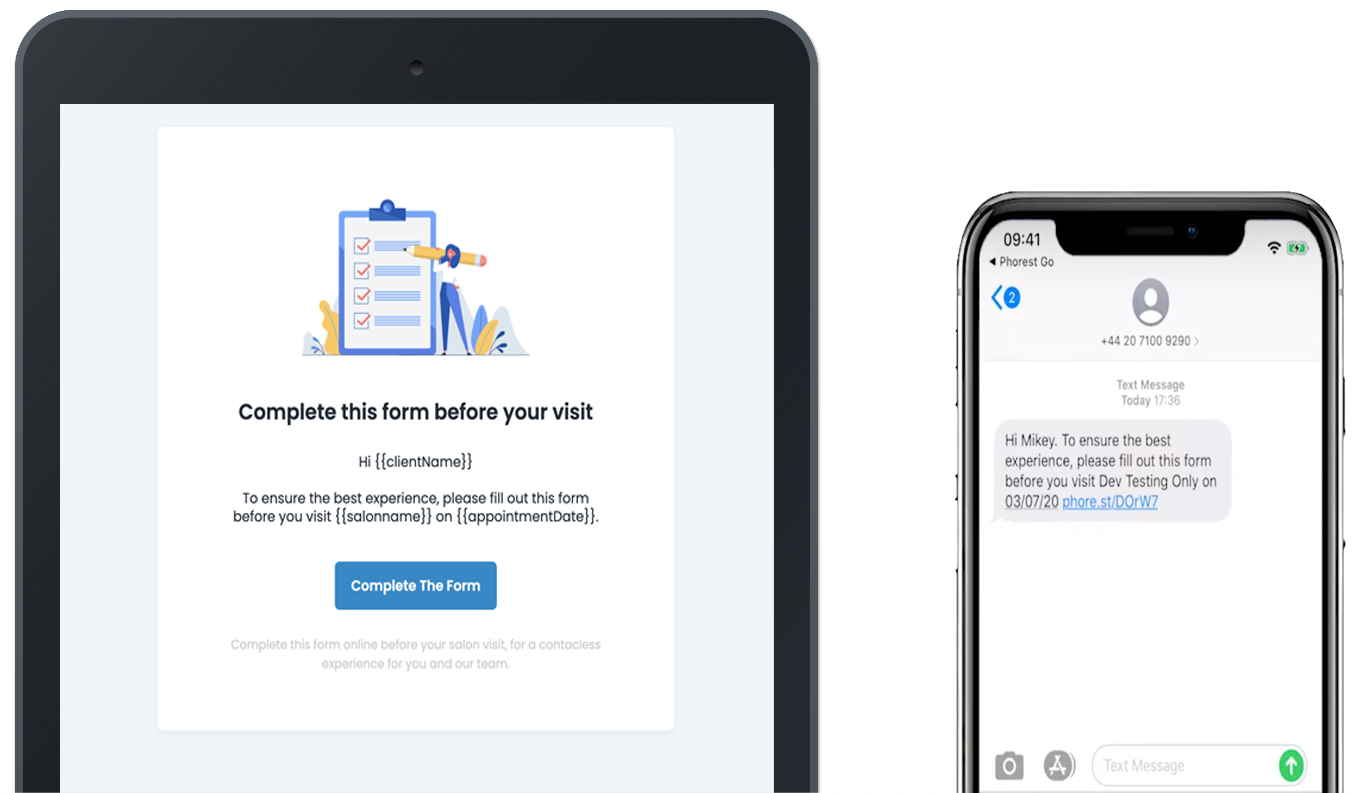 After clicking the link they will land on a new page with any Consultation Forms they must fill out.
Depending on how many forms you require for a treatment they may see more than one required form here.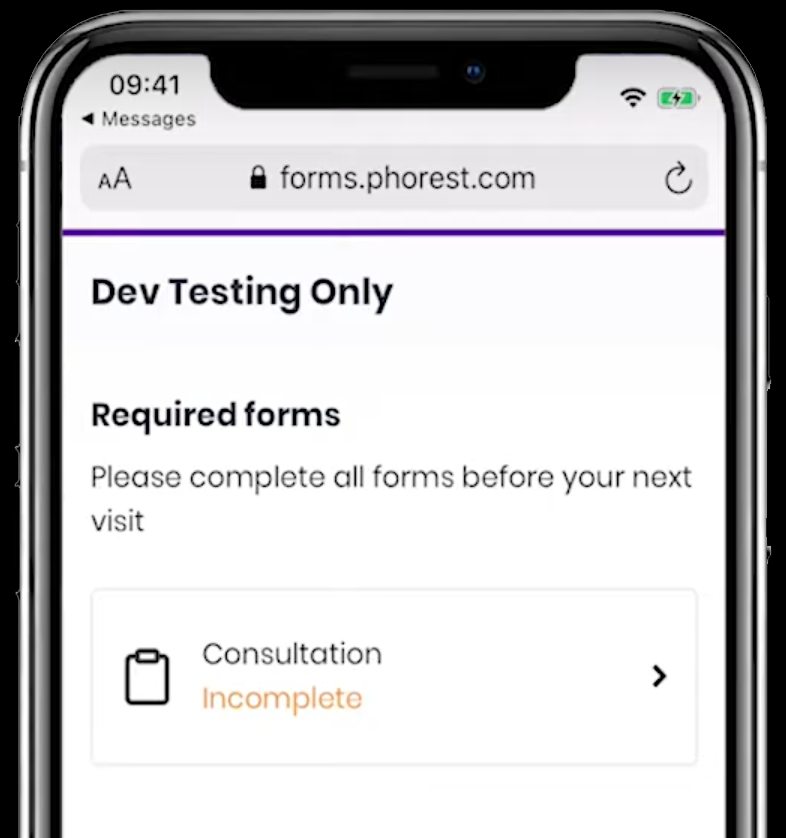 Clients are required to fill out and sign off on their forms prior to their treatment.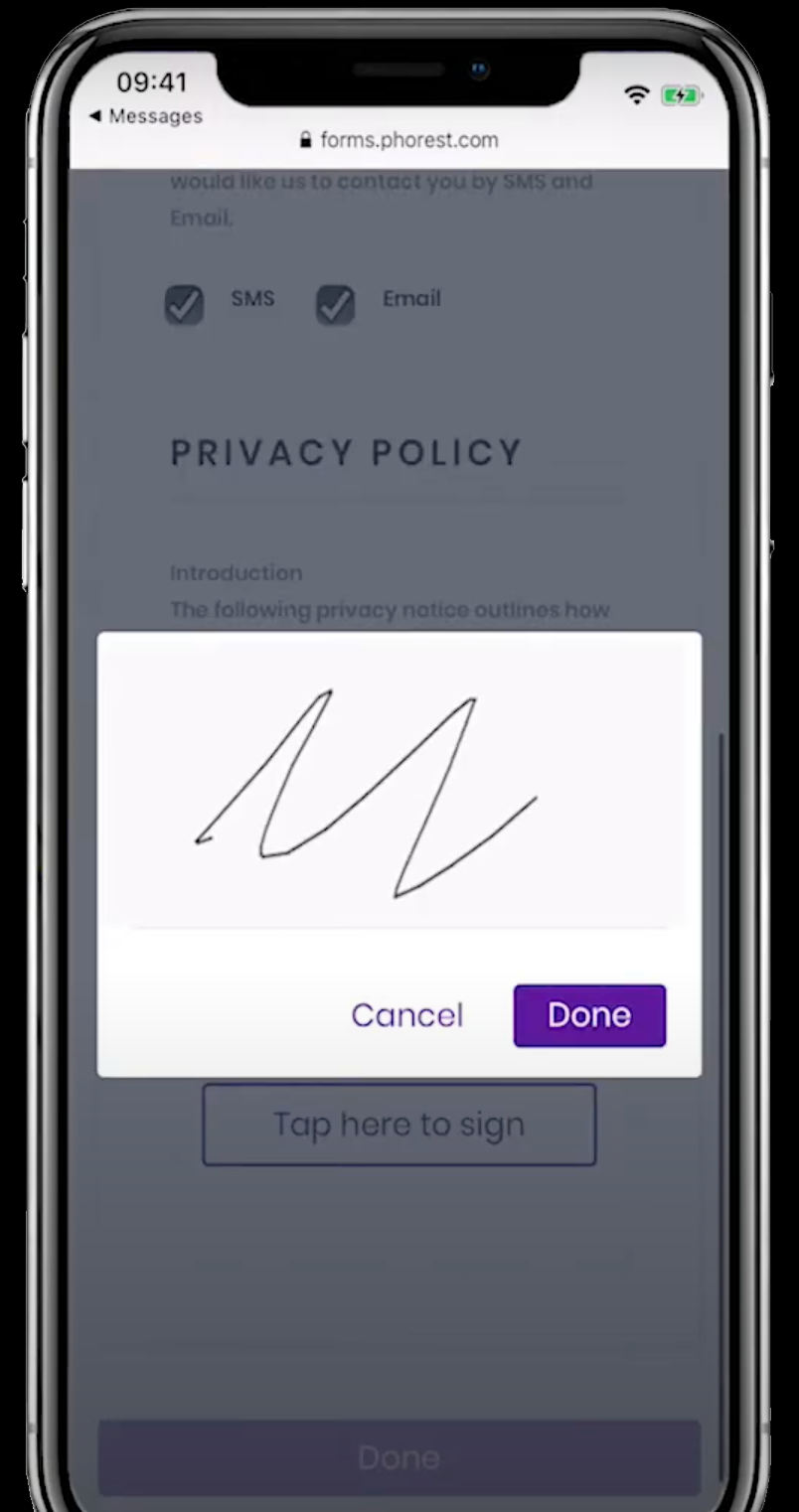 Once a client has completed and submitted their form they are moved from Incomplete Forms to Submitted for Review in Phorest Go. You will see a Review notification beside any submitted forms.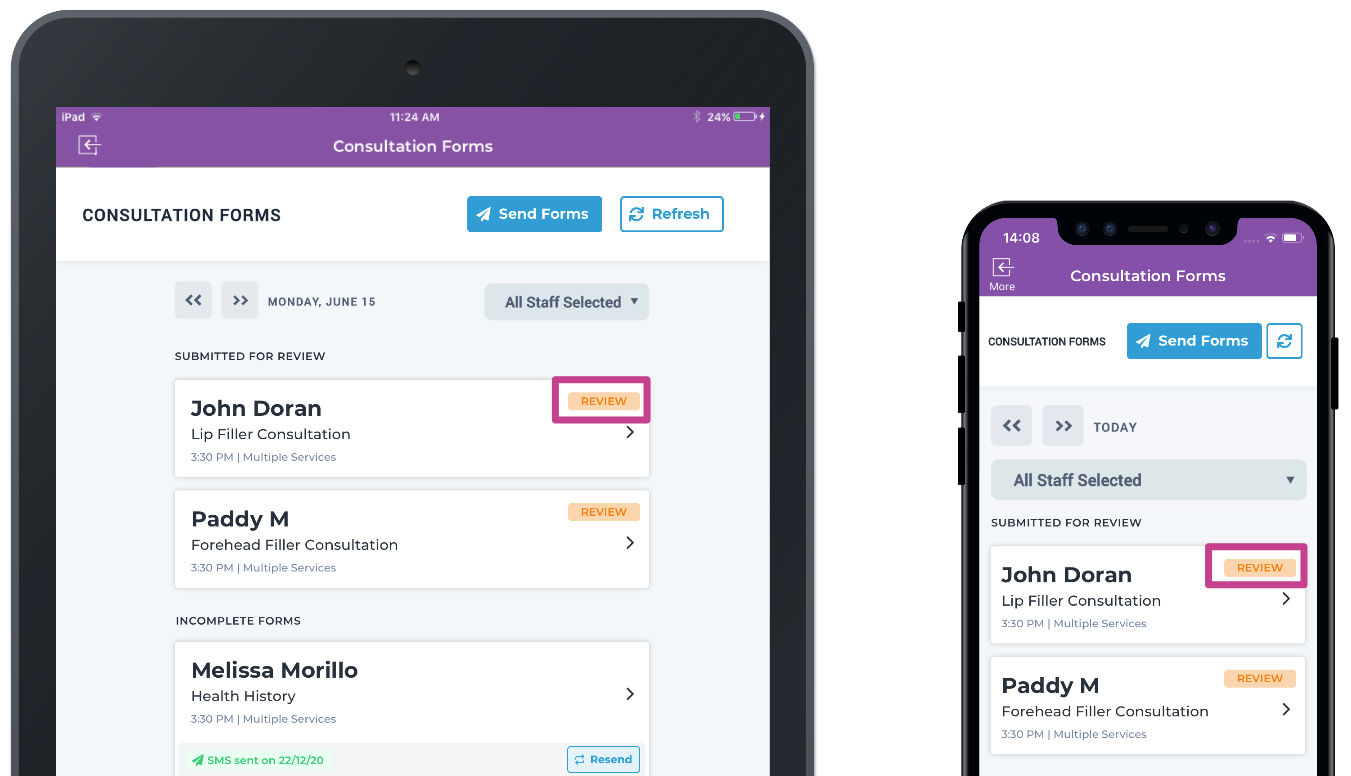 The staff member reviewing the client's form can tap review, enter their staff pin, and complete the review process.
Once done, your client's Consultation Form is marked as Recently Completed.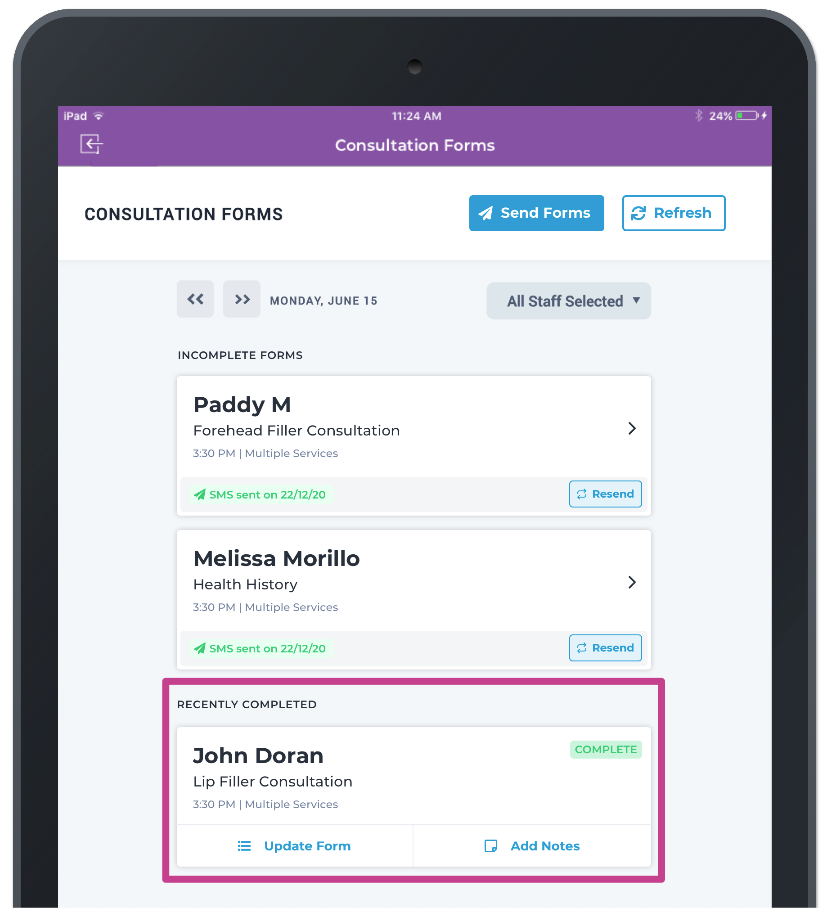 Note: If you remove an appointment before a Consultation Form has been completed, the present consultation form will delete. An appointment will need to be remade for the client to fill in the form. If a client clicks the link for an appointment that has since been removed they will see the following web page: