This article will show you how to book in a group of people
Video: Book Multiple Clients Together
---
Step-by-step guide
To book in a group of people you will:
Click the Appointments tab
Double click on a time slot under a staff member's column to book in the appointment for the first client in the group
Enter the Client Details
Choose the Services for the first client 
When you are ready to add the second client you will click More
Click Group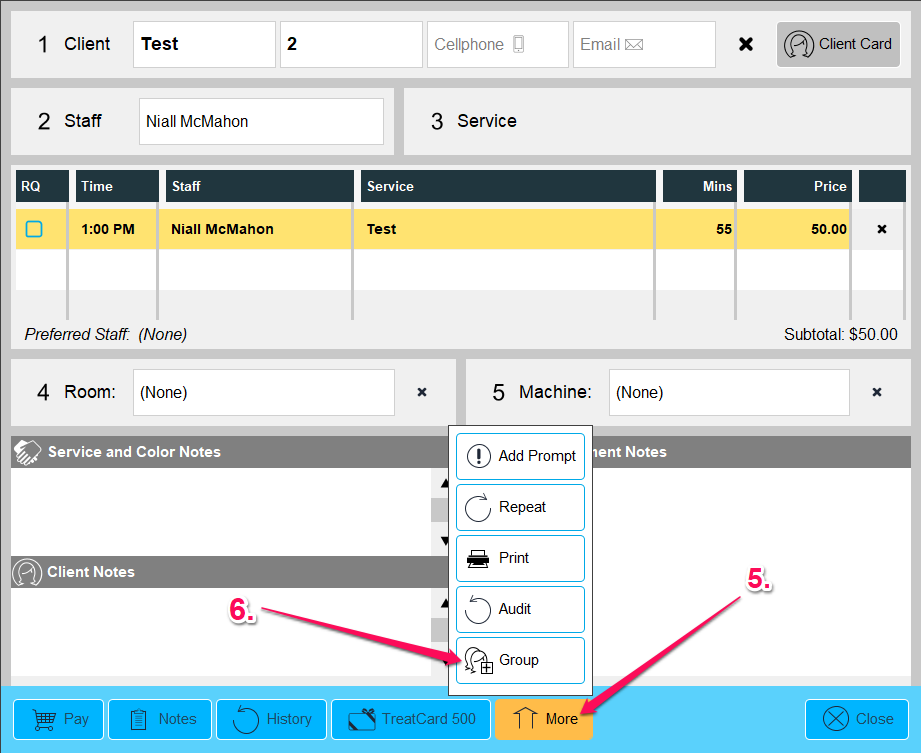 You will see Person 2 appear in the client details (This is a fill-in client slot and is not a client card on your system)
Click the X next to the client details to remove Person 2 fill in the slot and enter the second client's details
Choose the Staff Member for the second client 
Choose the Services for the second client
Repeat until you have all clients in that group 
Click Done once all clients in the group have been assigned services to complete the booking.
---
Online Booking
Clients will also have the ability to create group bookings when booking online, by clicking Add more people.
The additional people in the booking will appear in your calendar as Person 2, Person 3 etc., and you can update their client information after the booking comes in by following the same steps listed above.