This article will show you how to create a long-standing appointment for a regular client.
It is not currently possible to create a repeat appointment on Phorest Go (mobile).
In this Article
Creating a Repeat Appointment
Firstly, create an appointment as normal.
Once you have added the appointment services, click More > Repeat.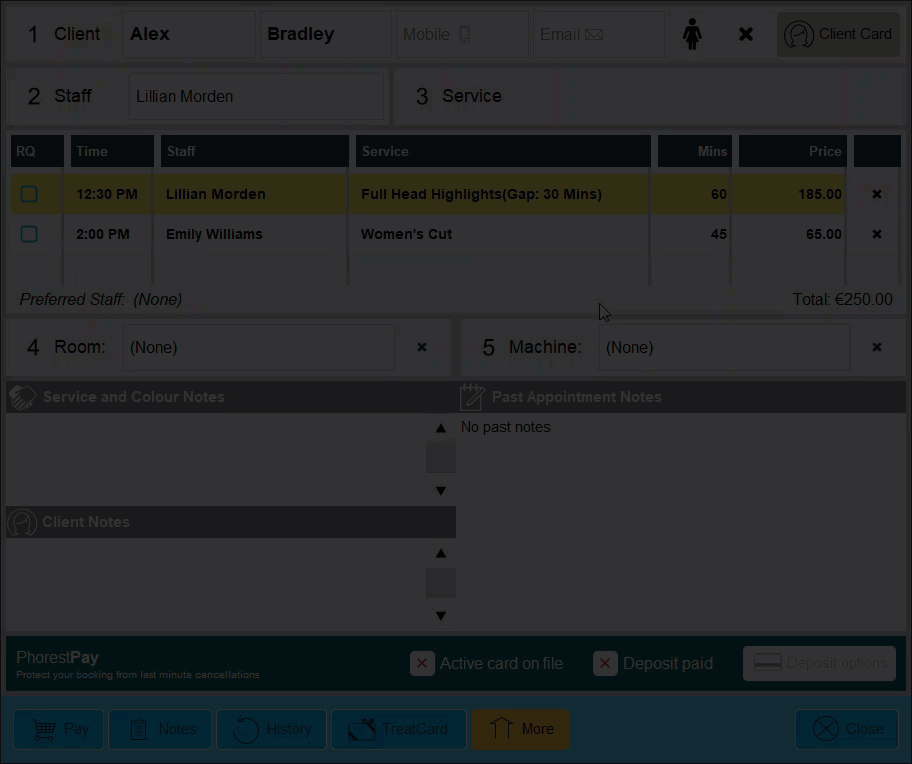 Next, set how often you want the appointment to repeat.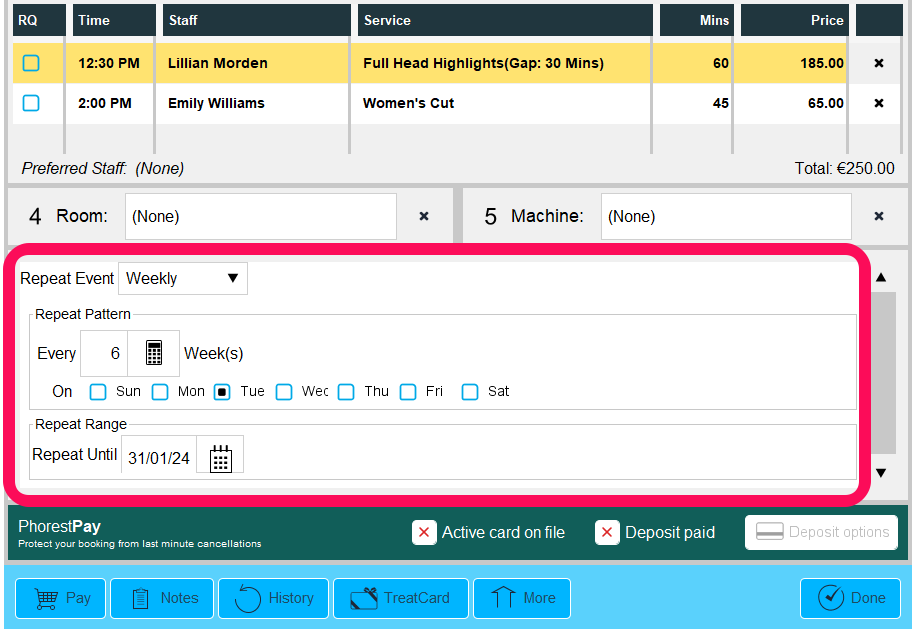 It is necessary to select an end date. Specify the date in the Repeat Until field. To finish, click Done.
---
Removing a Repeat Appointment
If you need to delete a Repeat appointment, click on the appointment once on the Calendar screen, click Remove and select either a Cancellation or Delete. You will be given the choice of either removing one appointment or all repeat appointments.
---