This article will show you how to create a long-standing appointment for a regular client.
Note: It is not currently possible to create a repeat appointment on Phorest Go (mobile).
In this Article
Creating a Repeat Appointment
Firstly, create an appointment as normal.
Click the More button at the bottom of the open window and select Repeat.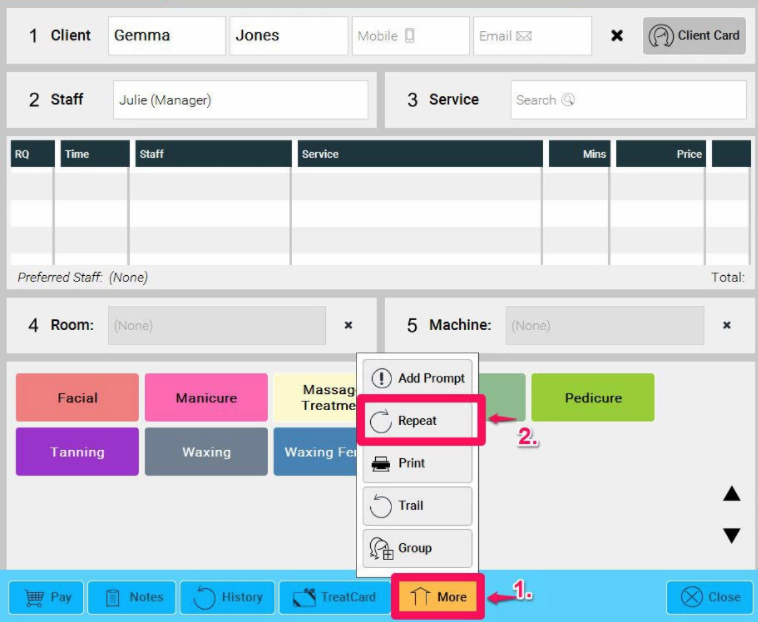 Select the Repeat Event to either weekly or monthly as required, then set your repeat pattern and repeat range.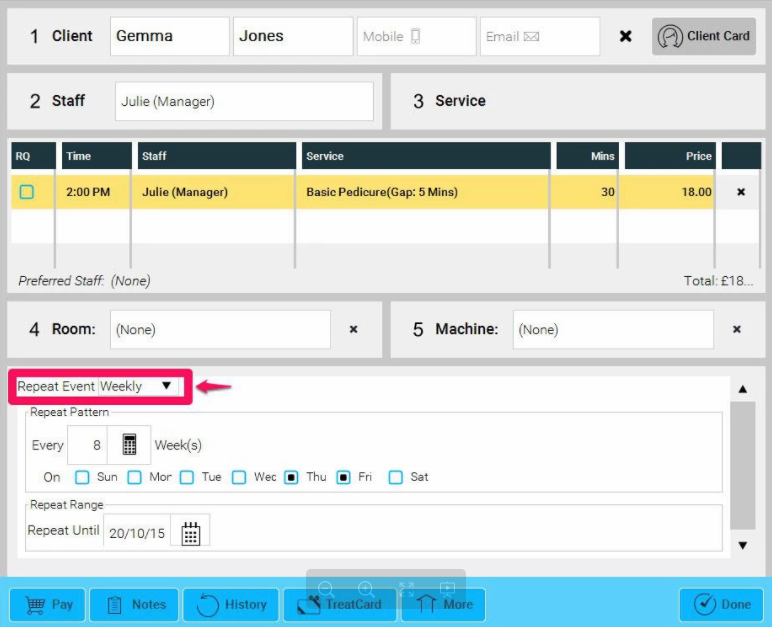 It is necessary to select an end date. Specify the date in the Repeat Until field. When satisfied with your selection click the Done button. 
When you wish to delete a Repeat appointment, click on the appointment once on the Calendar screen, click Remove and select either a Cancellation or Delete. You will be given the choice of either removing one appointment or all repeat appointments.
---
Confirmation Email/SMS Notification on Repeat Appointments
If you have your Confirmation Email and/or SMS notification enabled, please note that clients will only receive a confirmation for the first appointment and not for the additional repeat appointments.
Clients will receive a Reminder notification for each appointment if you have Reminder notifications enabled.
---