This article will show you how to view a staff member's week in the appointment calendar.
By default, the Appointments screen will automatically show today's appointments, along with the columns for every staff member that is scheduled to work that day on the staff roster.
Viewing by Week
To view a specific staff member's appointments in a weekly view, single-click the staff members column, then click the Week button.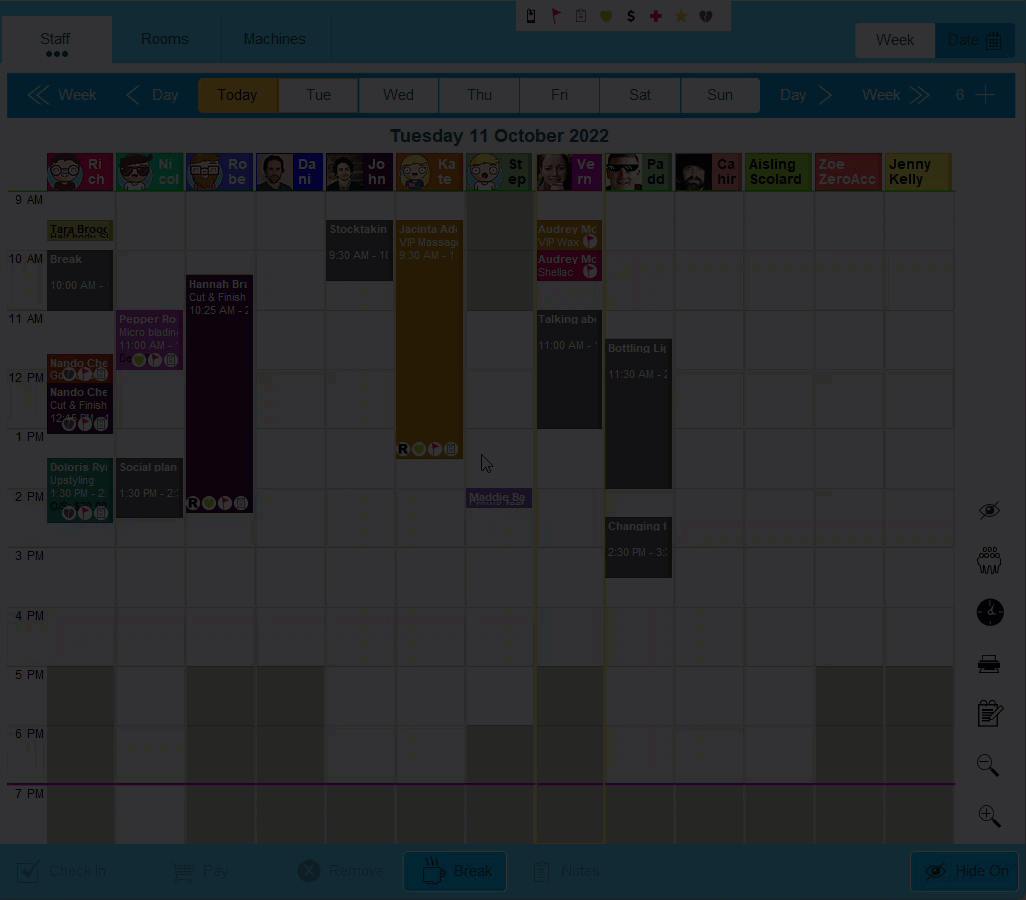 ---
Changing Back to Daily All-Staff View
To return to the default daily view, click Day.