This article will show you two ways to change an outstanding balance to a deposit on a client account.
If you want to change an outstanding balance on a client account, go to Clients > Search for and double-click on a client to open their Client Card > Credit Terms.
You will see their outstanding balance listed under Amount Outstanding.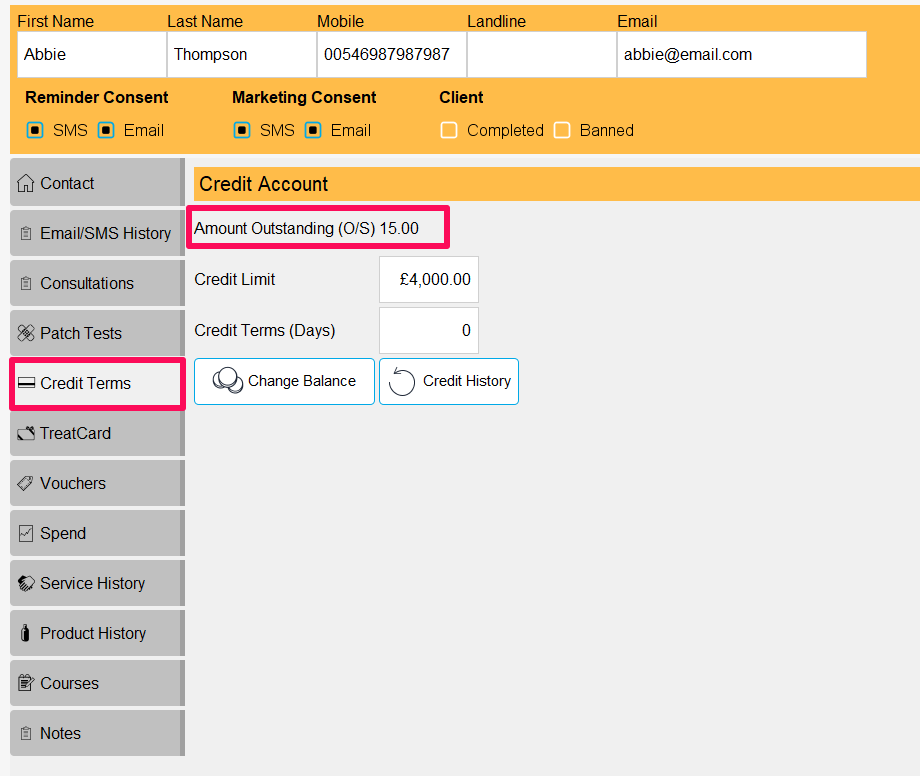 Note: A positive outstanding balance means the client owes you money. A negative outstanding balance means they have credit or a deposit on their account.
Click on Change Balance, then enter a reason for changing the balance and click OK. The reason will be recorded in the Credit History > Description field for that client for future reference if needed.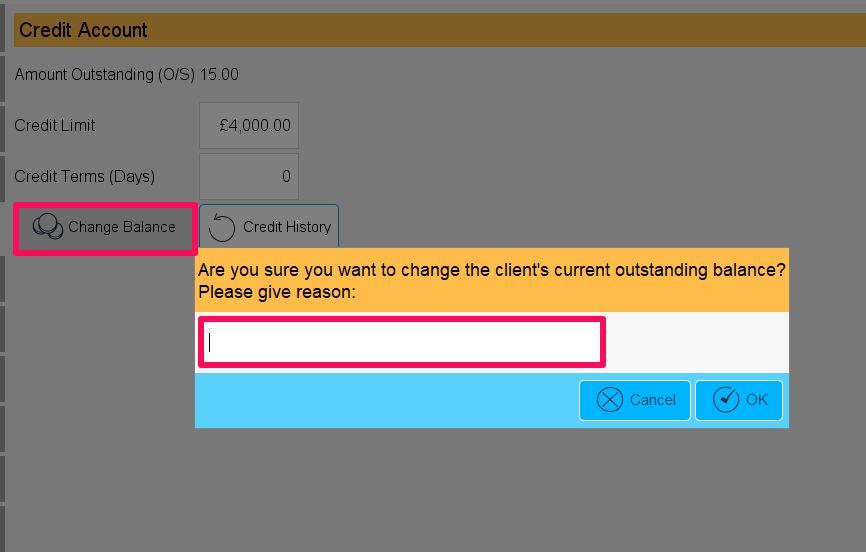 A calculator will pop up. Enter the new amount. 
If the client is putting money into their account to use in the future, enter an amount and press the minus ( - ) symbol to ensure the balance is seen as a deposit.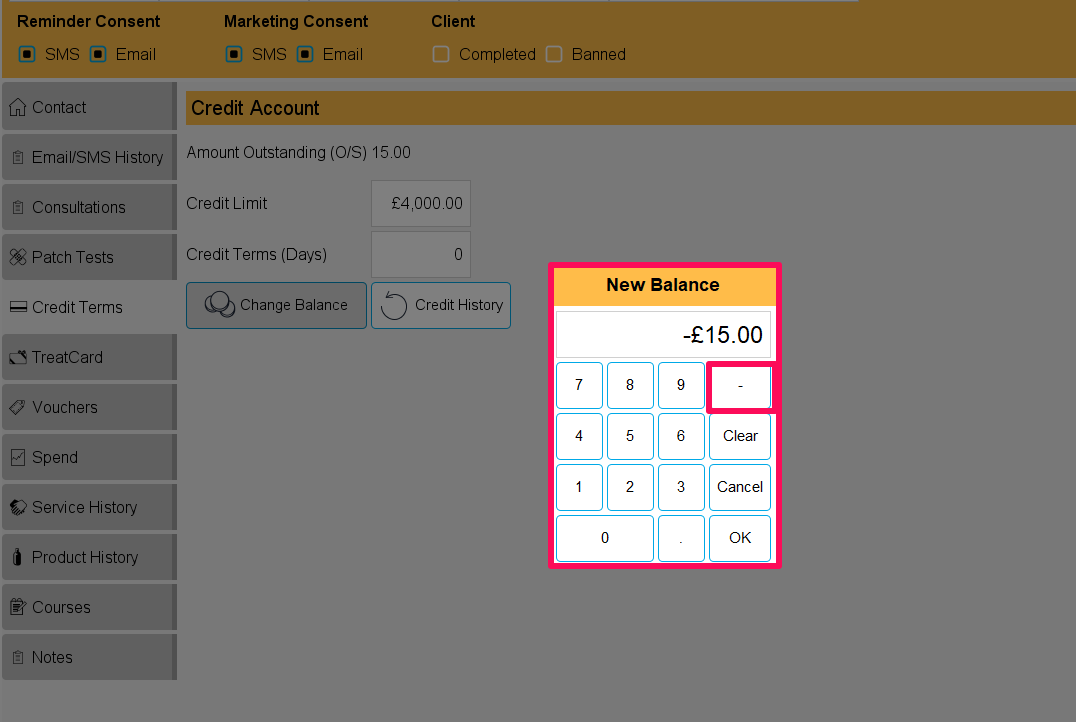 The next time the client comes to the salon and you are on the Purchase screen, the following pop up will be displayed to show this client now has a Deposit on their account.