This article outlines how to record that client has had a patch test by adding it to the client card.
Go to Clients > Search for and double-click on a client's name to open their Client Card.   
Click Patch Tests, then click Add to create a new Patch Test.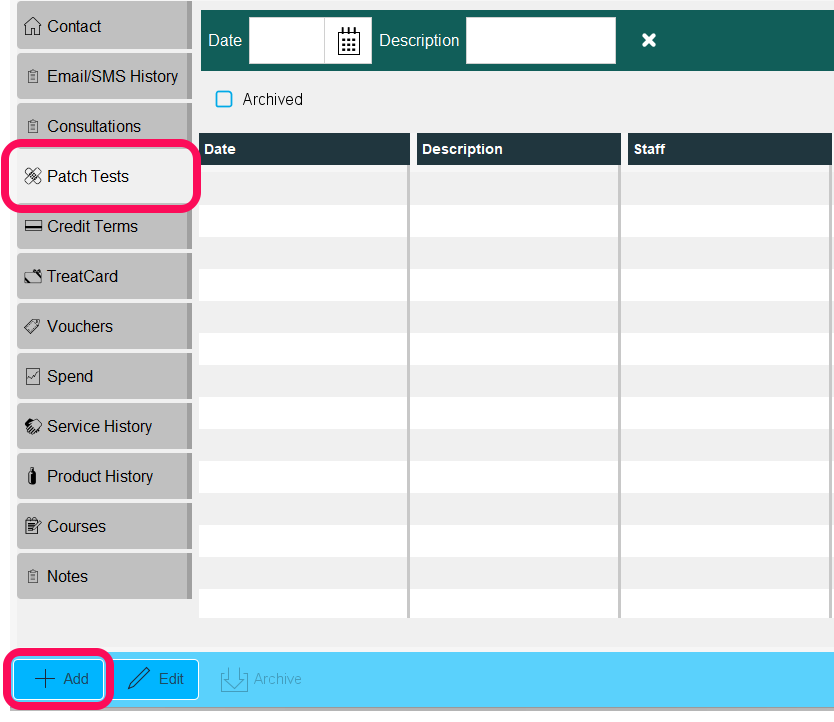 Enter in your Description (for example, the name of the service or the color the client is getting) > Select the Staff member that is performing the patch test > Select the Pass, Fail or Pending option, depending on the outcome > Click Save.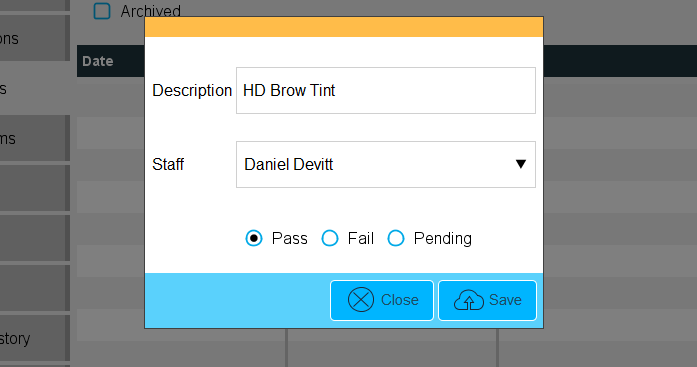 The information will then be recorded on the Client Card for future reference.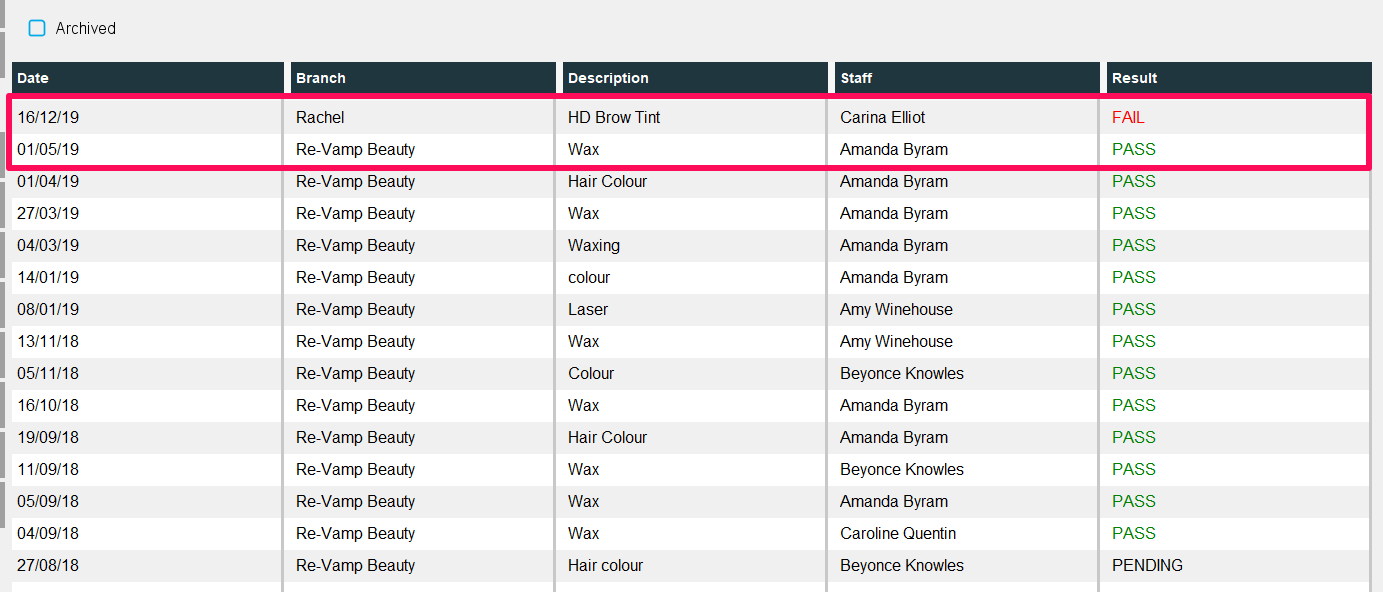 To learn about enabling a Patch Test Prompt for your services, check out this guide.