This article outlines how to merge client cards if you end up with more than one card relating to the same person.
Important: Once you have merged two clients together they cannot be unmerged, so it's important to be careful when merging.
Go to Manager > Client Merge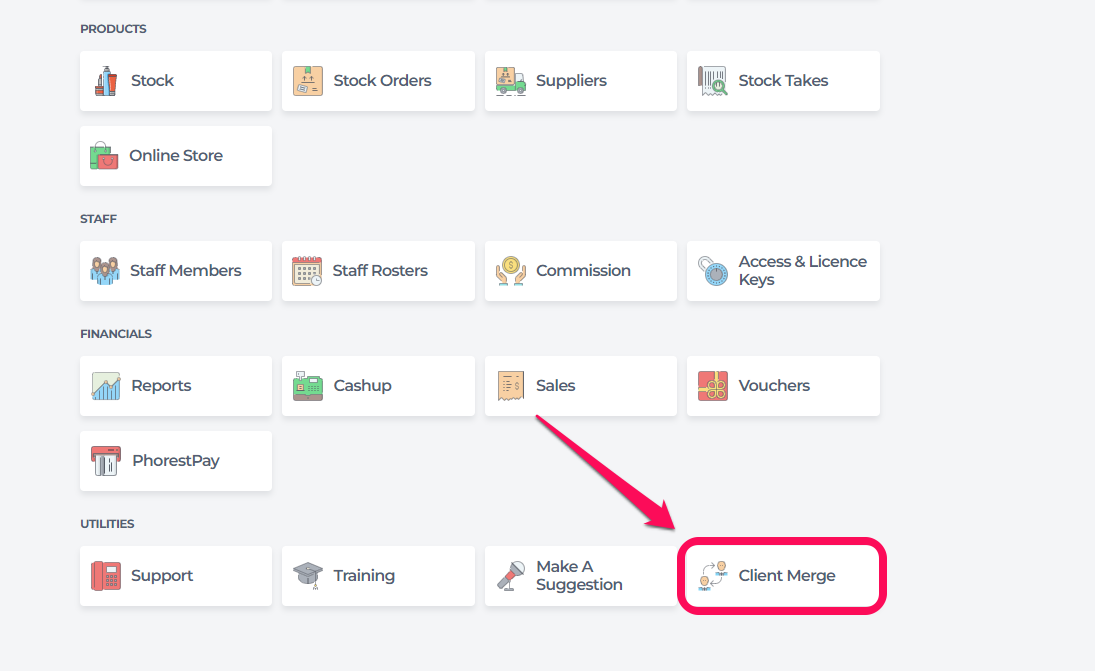 ---
Adding Your Clients
Add the first client you wish to include in the merge by using the Search field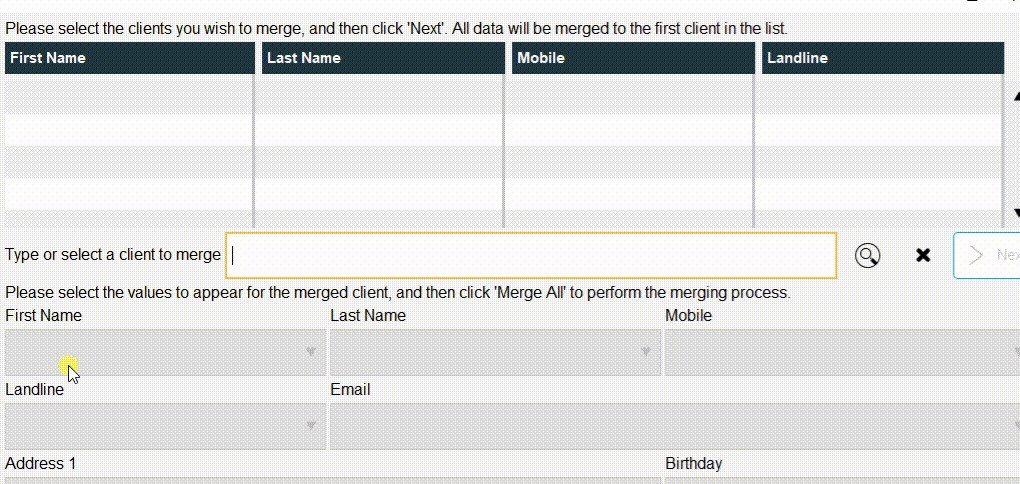 Or by clicking the magnifying glass to bring up your full Clients list, then add the client from there.

Repeat this process until you have all duplications of the client added, then click the Next button

---
Choosing Information & Completing the Merge
Before completing the merge, choose which information you would like to retain by clicking the dropdown boxes.
Boxes that are grey are excluded as they either only have one possible piece of information to keep or no information.
All information, including client photos, service history, product history, consultation forms etc. will be merged together, despite not appearing as options/boxes on this screen.
When you're happy to complete the merge, click the Merge All button.
Note: This process cannot be undone, so make sure to double-check the information is exactly how you want it before completing the merge.