This article will show you how to add/remove a service on your Online Booking page.
Go to Manager > Services, and single-click on the Name of a service to edit it.
Go to Online & App tab, change the Available online toggle to your preference, then click Save.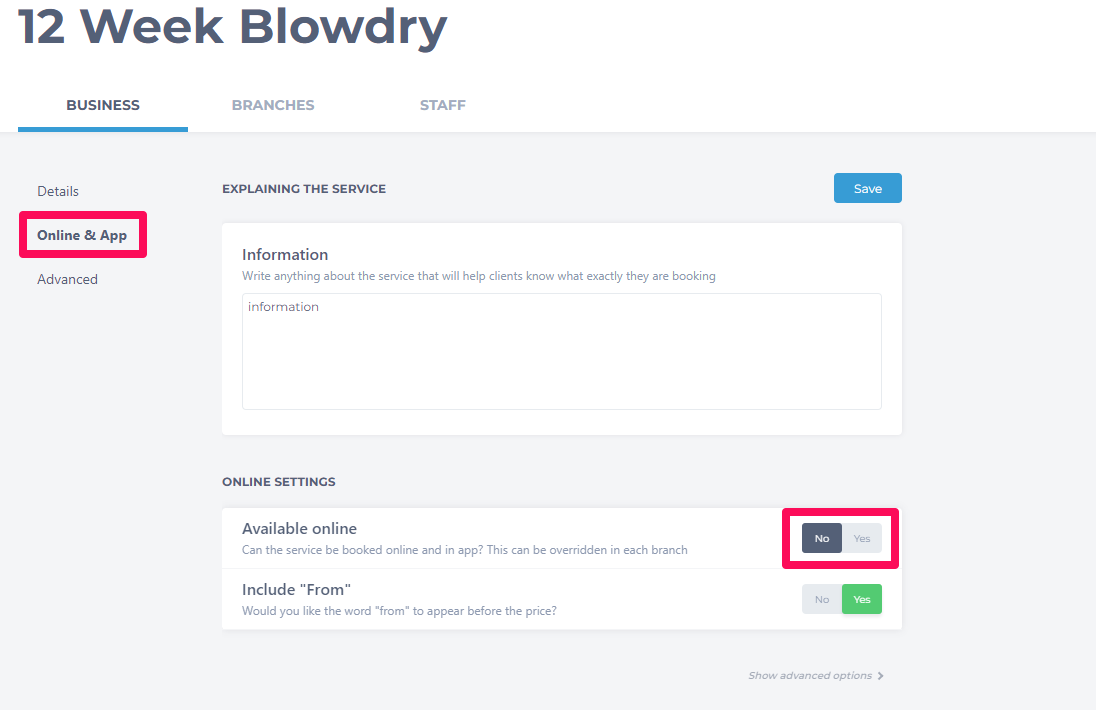 If you would like to keep the service online, but only for specific staff members, then you can do this by setting staff member's qualifications. To restrict which days the service can be booked online you could set the service as a Special Offer.