This article will show you how to enable, disable, or edit your automated Appointment Review email or SMS message template.
Setting Up Your Review Request
Go to Marketing > Reviews > Settings.
The Settings screen allows you to enable/disable the automatic Review message, choose how often you ask a client to leave a review and choose whether you would like to send review requests to clients by SMS, Email or Both.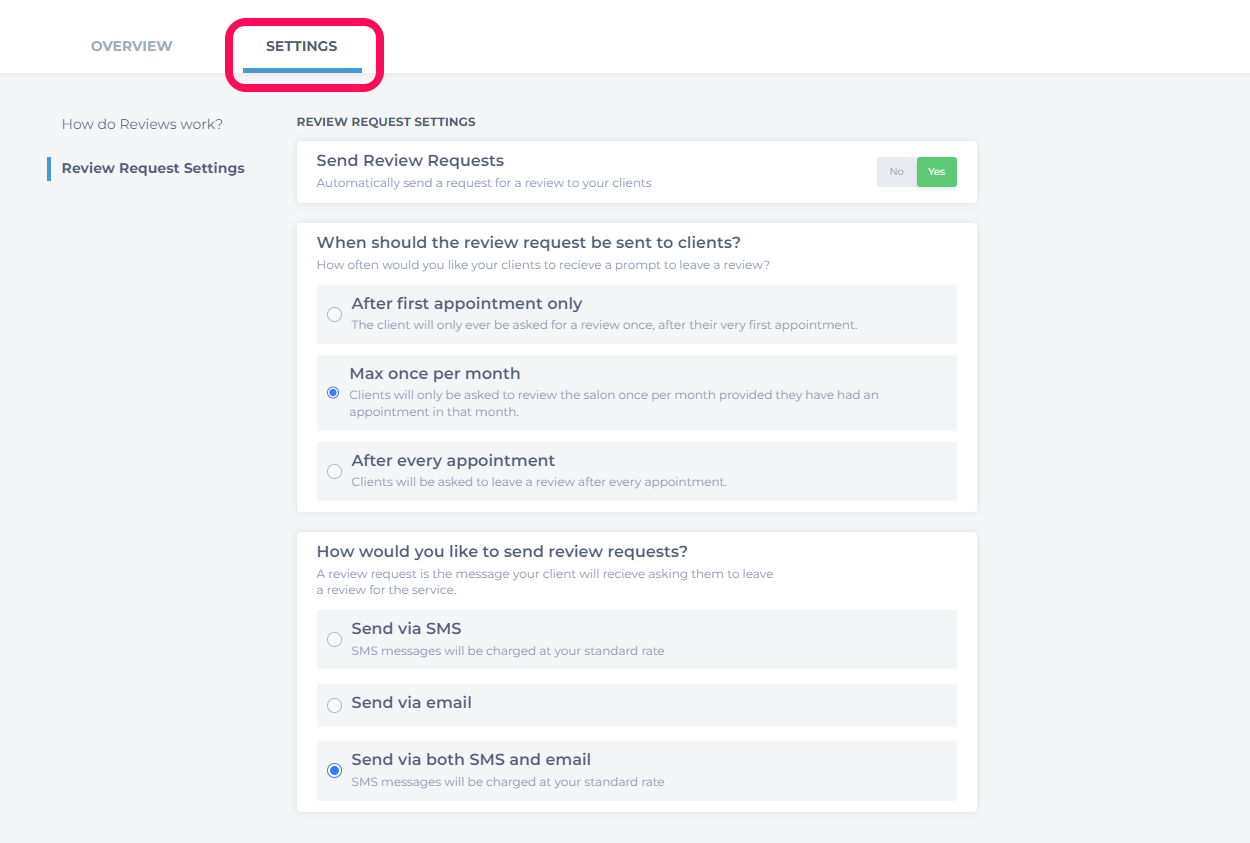 The review message is sent roughly 90 mins after an appointment has been paid for.
Editing and Previewing the Message Templates
From the Settings screen, click the Edit and Preview Message button to see what the message you send to clients will look like, and update it if you like.

Editing the Email Template
The email review template can be edited under the Email tab.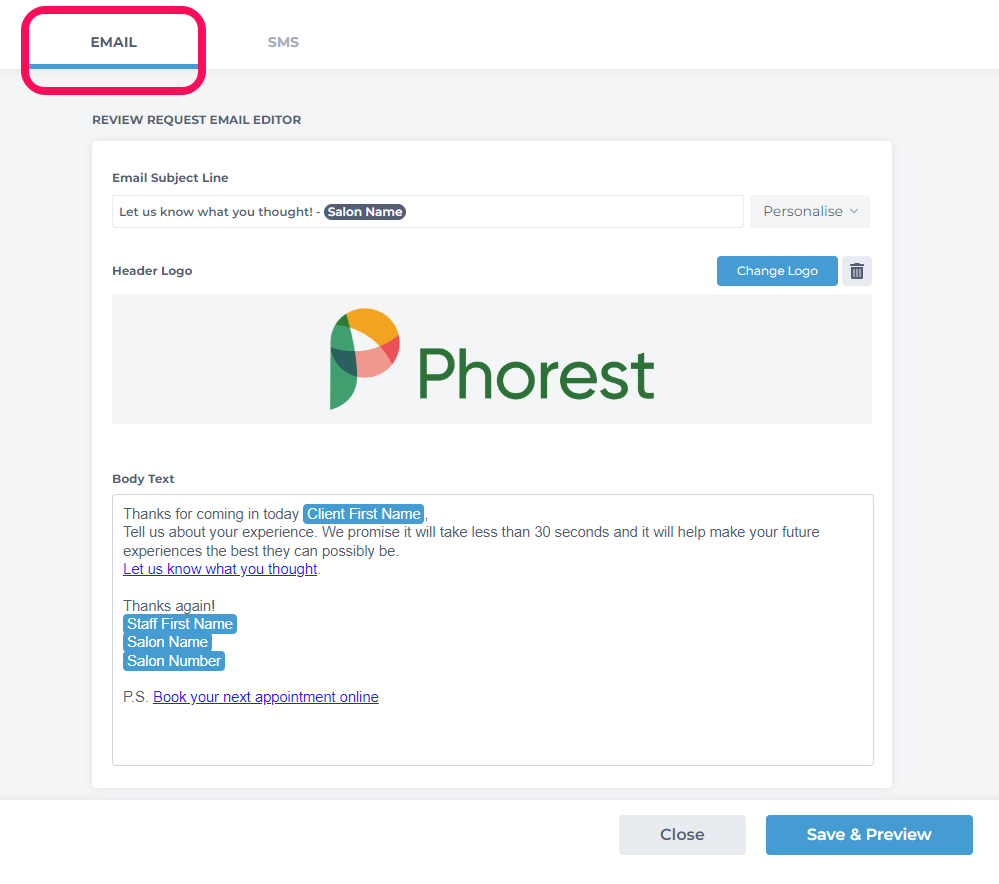 Once you're happy with your template, click Save & Preview to save it and to see what it will look like to your clients on both a desktop and mobile device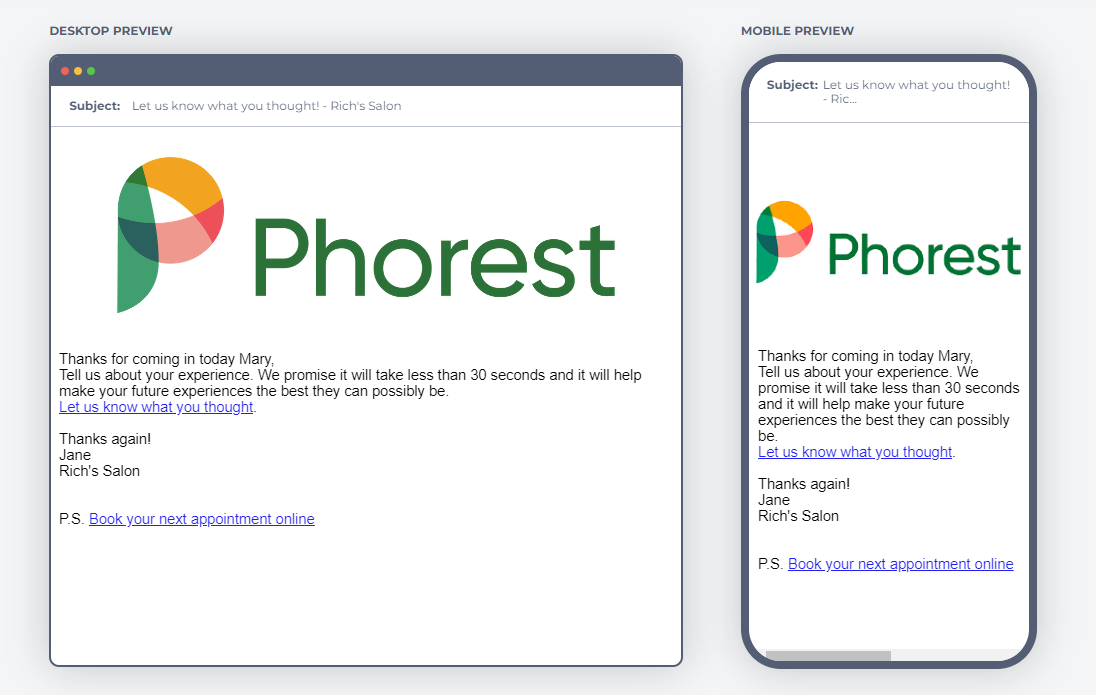 Editing the SMS Template
The SMS review template can be edited under the SMS tab, and you will now see a mobile preview of the message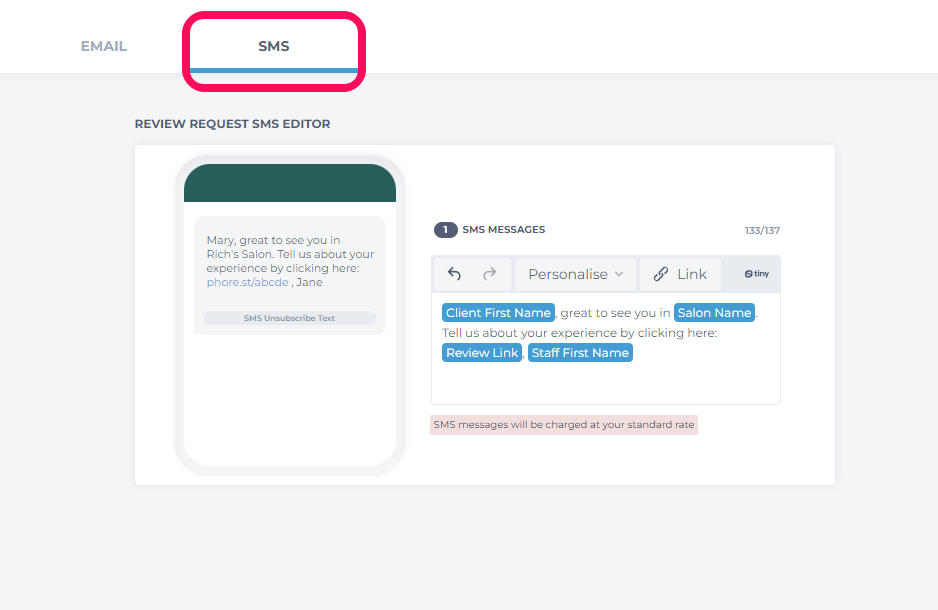 Once you're happy with your SMS template, click Save to finish.
SMS messages will be charged at your standard SMS rate.
---
What your Clients See
After your client clicks the link in your message to leave a review, this is what they'll see: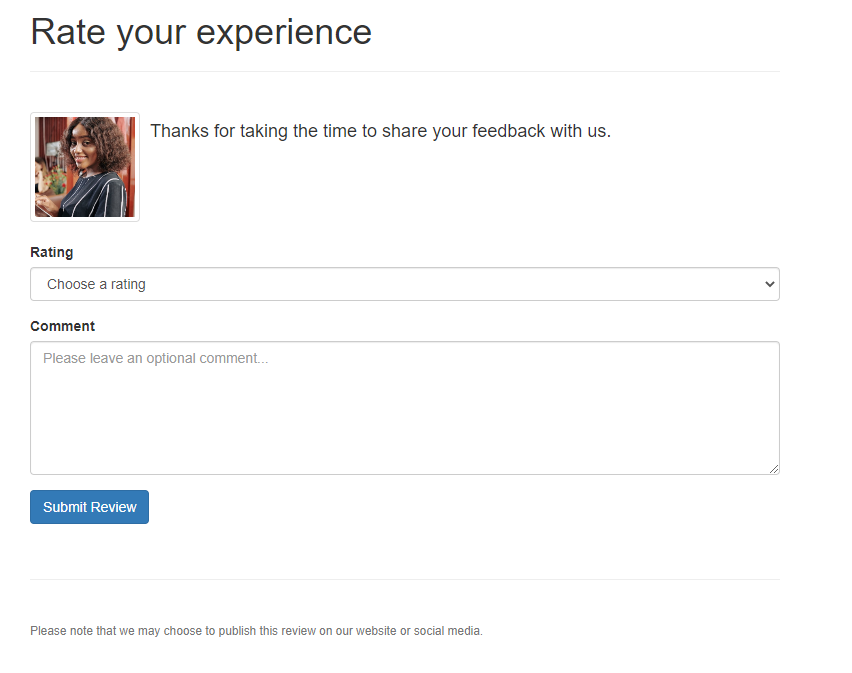 ---
Notification of a New Review
You will also receive an email notification each time a client leaves you a review. Here's what that notification looks like:

You may not receive this notification for a new review if the client uses certain emojis in their review comment, as some emojis are not supported. However, the review will still be added to your Phorest system under Marketing > Reviews.
---
To learn how to share these reviews on your social media pages, click here.
 Review Content Disclaimer
It is important that your Review email/SMS does not contain any marketing/promotional content. For more information on transactional vs marketing messages, click here.