This article will show you how to enable, disable, or edit your automated Appointment Review email or SMS message template.
Go to Marketing > Reviews > Settings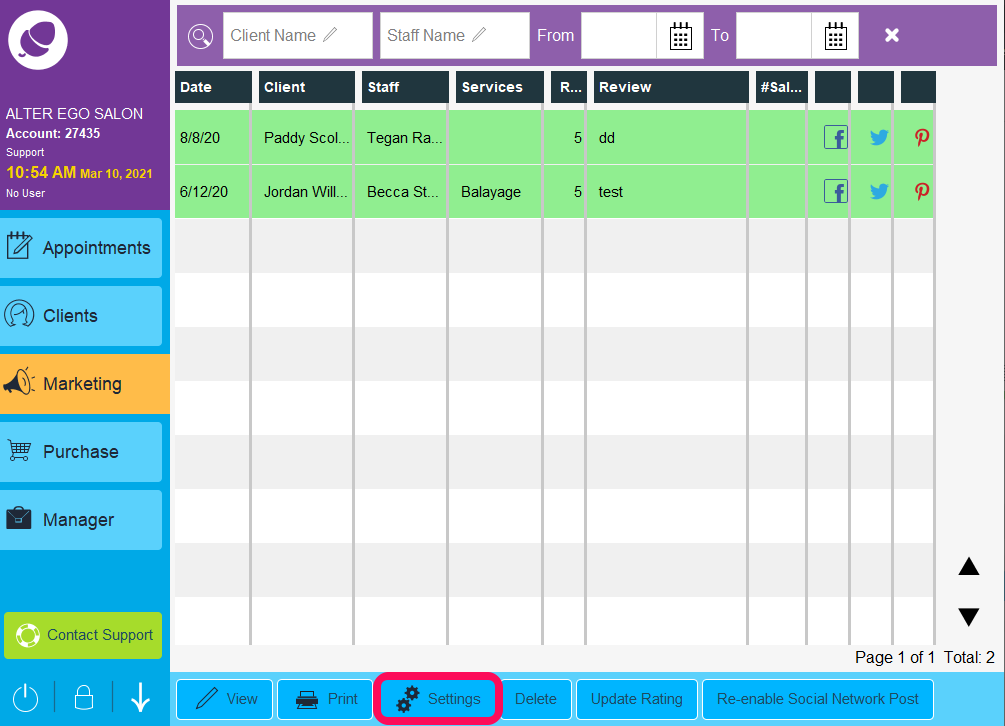 Use the checkboxes at the top of the screen to enable or disable the SMS and/or Email Review message.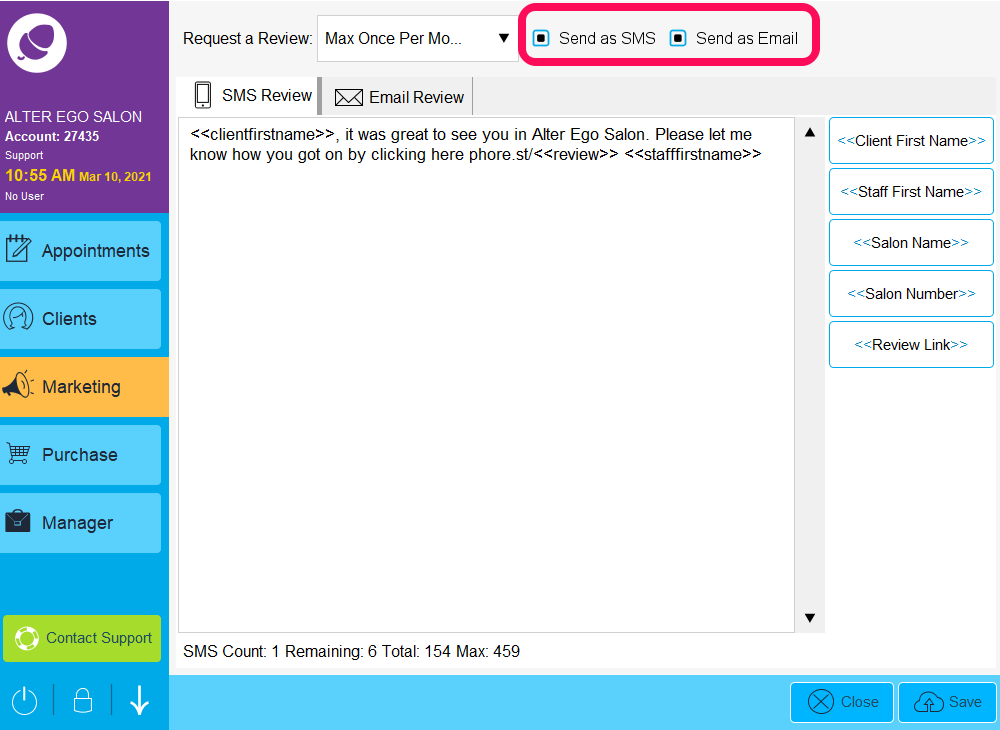 You can use the dropdown menu to choose when the Review request will be sent to clients.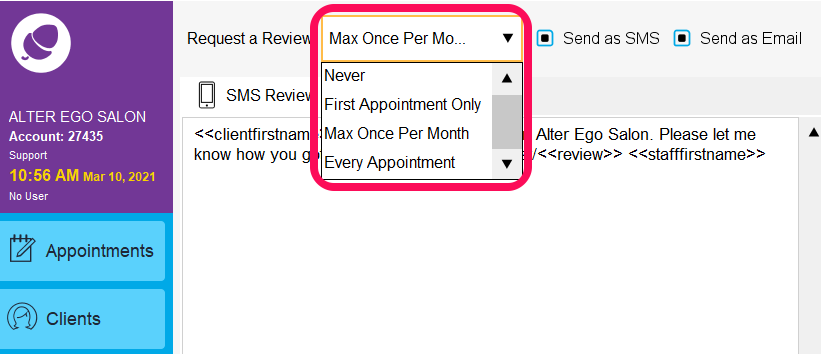 First Appointment Only: Clients will only ever be asked for a review once after they pay for their appointment, and will not be asked again. Enabling this setting will ask clients even if they have had appointments in the past, but only if they have never received a request to leave a review before.
Max Once Per Month: Clients will only be asked to review the salon once per month provided they have had an appointment in that month.
Every Appointment: Clients will be asked to leave a review after every appointment.
---
To edit the templates
You can switch between the SMS Review and Email Review templates using the tabs at the top. Edit your template to your preference, using the macro buttons to include things such as <<Client First Name>> etc.,
Remember to click Save when you're done!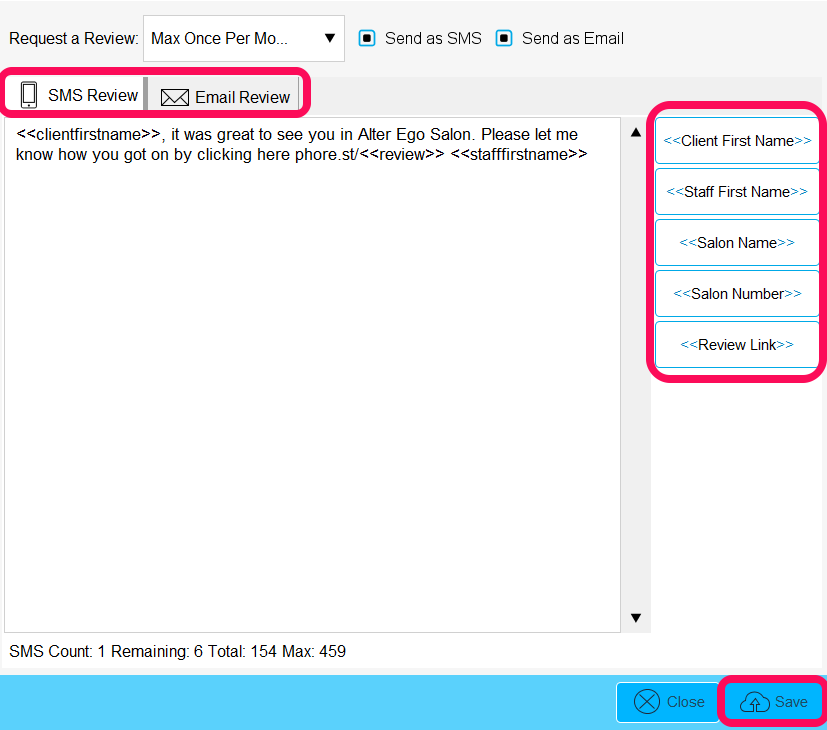 ---
The area displayed to your client asking them to rate their visit will look like the following.
To learn how to share these reviews on your social media pages, click here.
---
 Review Content Disclaimer
It is important that your Review email/SMS does not contain any marketing/promotional content. For more information on transactional vs marketing messages, click here.