This article will show you how you can add detailed annotations (shapes, colors, text) and markings (dosages and professional products) to client photos within your Consultation Forms.
This feature within Consultation Forms is a paid add-on. Please contact your business advisor about subscribing to this feature.
Video Guide
---
Step-by-Step Guide
To start, go to Forms on PhorestGo (may say 'Consultation Forms' on older versions of PhorestGo).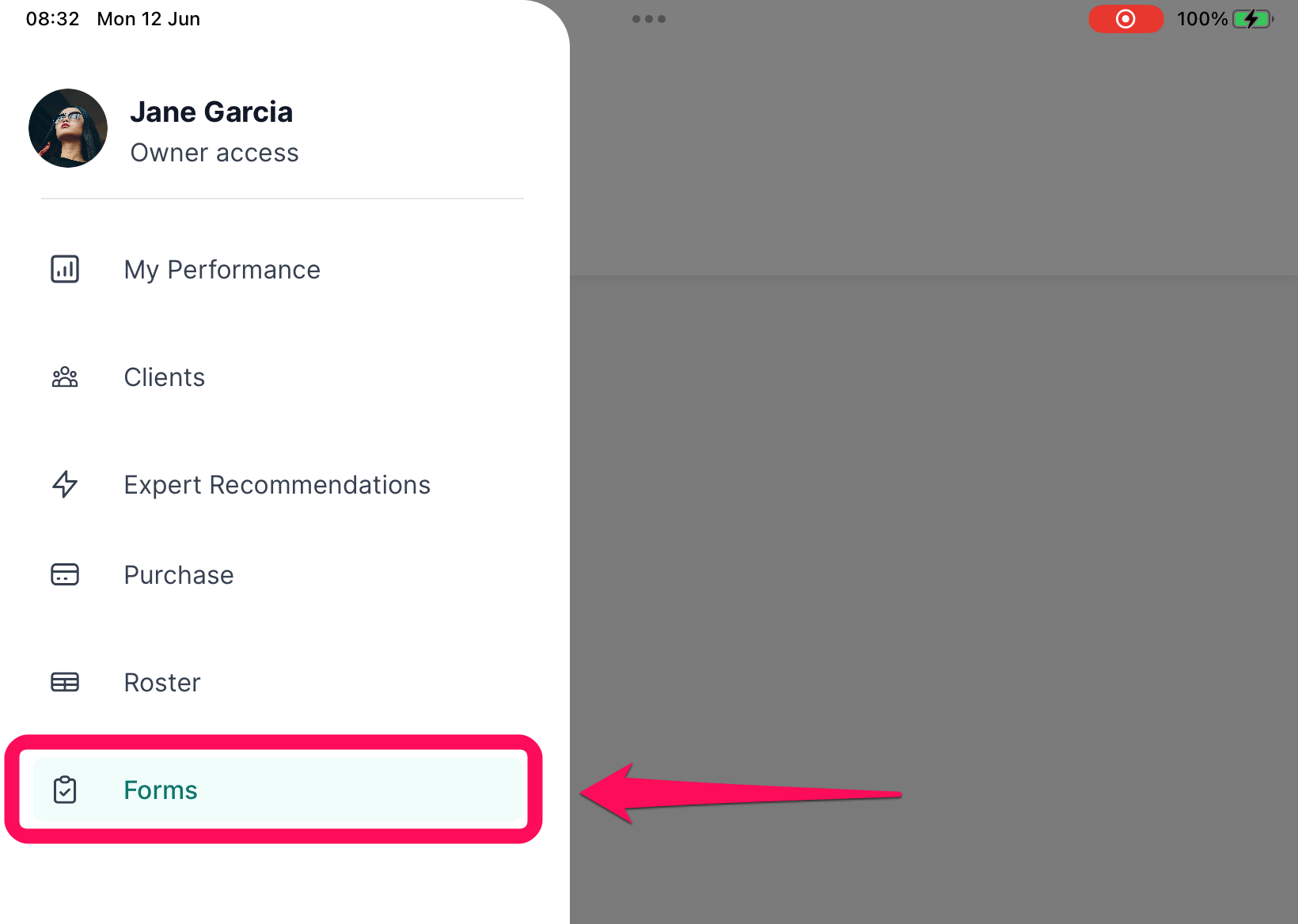 If you prefer to add your markup/charting using Phorest on a computer, you can do this by going to Manager > Consultations > Client Visits.
Go to the date of the client's appointment, tap on their form, then select Add Markup to begin.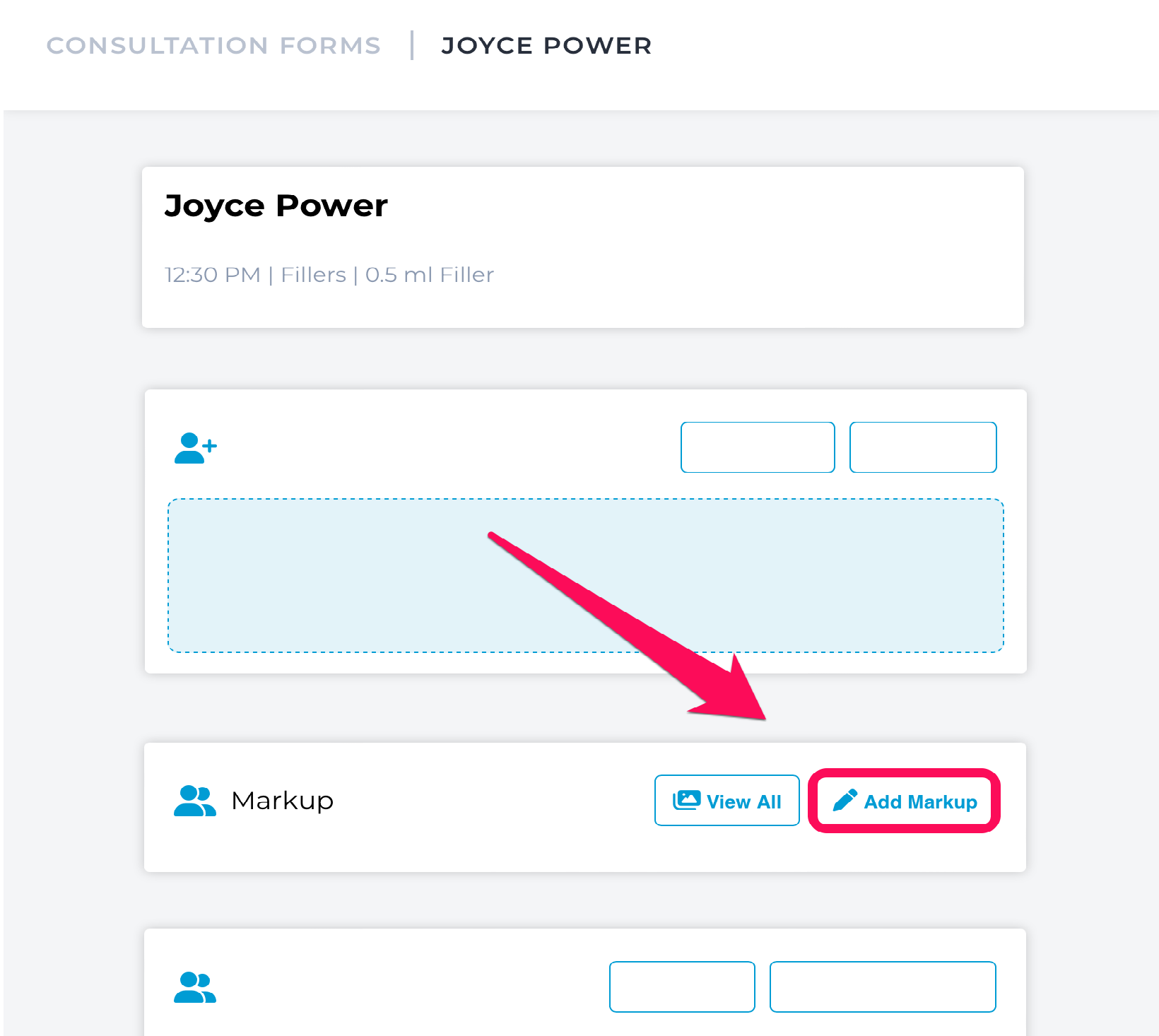 Not Seeing This Option?
You will not see this option on your smartphone. Markup is only available on iPad/tablet devices or on a computer.
You can use the default image template, or if you prefer to use a specific image or a photo of the client, select Change Image to use a previously uploaded client image, upload a new image or take a photo using your smartphone/tablet camera.
When you create a markup using an existing client image, a new markup image will be created, but the original image will remain available and unchanged. The markup image is a separate file from the original, so you can still access and use the original image as needed.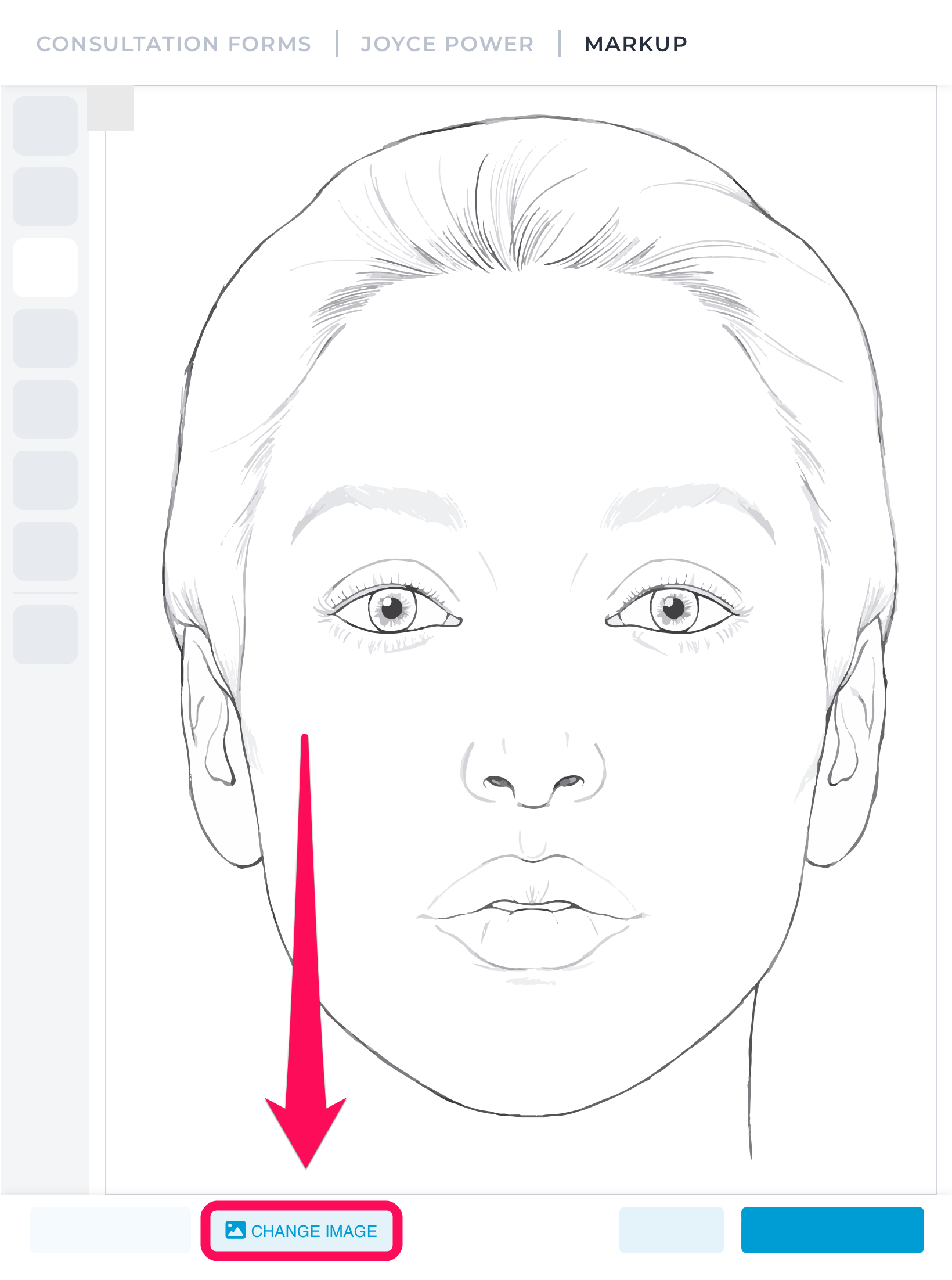 ---
Supported Image File Formats
Images up to 500MB can be uploaded, and the following file types are supported:
.bmp
.gif
.heic
.x-icon
.icns
.jpeg
.jp2
.pict
.pdf
.pjpeg
.png
.psd
.tiff
.x-tiff
---
Use the toolbar on the left side of the screen to add treatment points, lines, shapes and text to the image.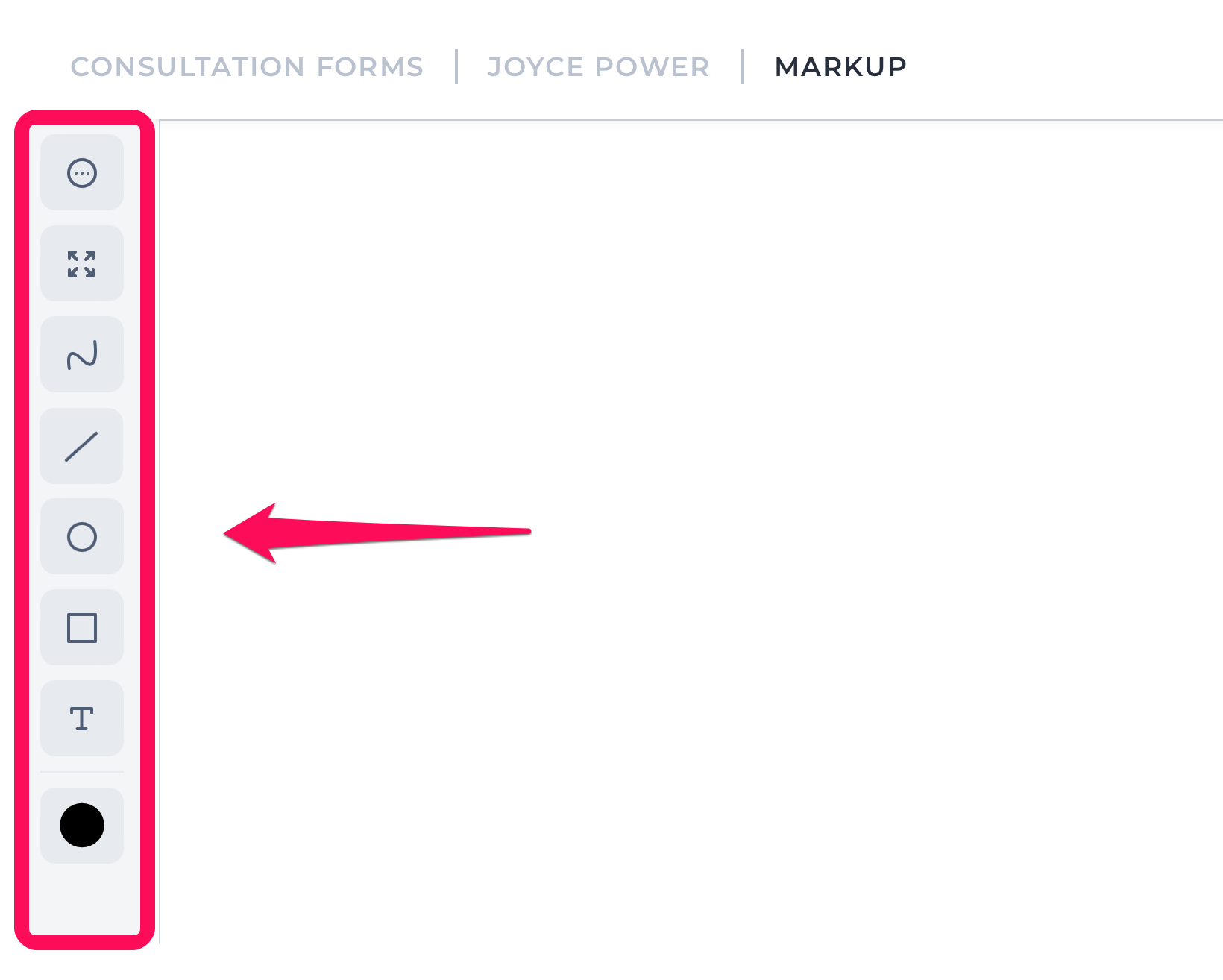 Adding Treatment Points
The Treatment Points tool allows you to mark points where you'll be using specific professional products in the appointment.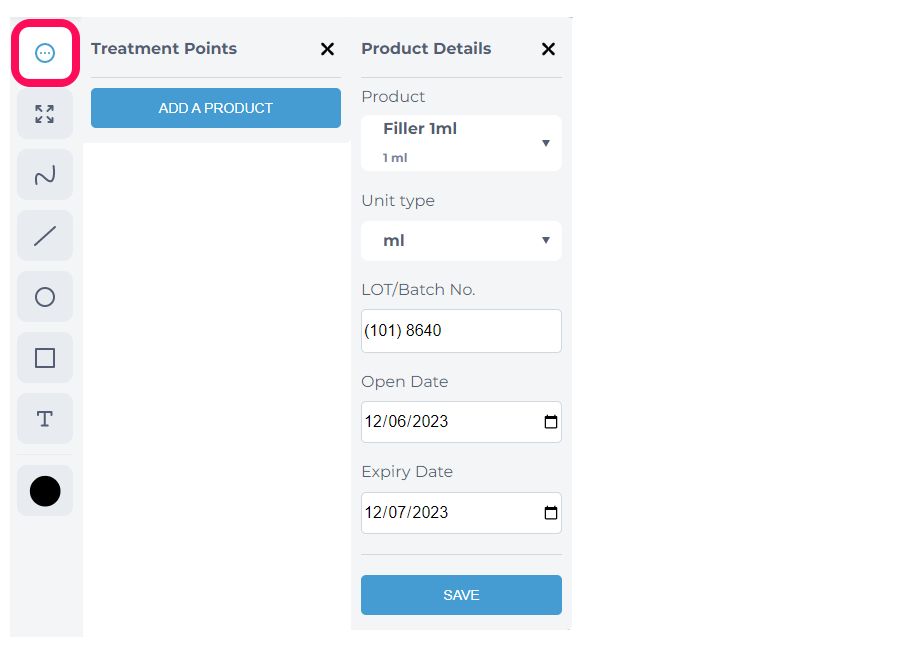 Product Not Showing?
Only Professional products will appear in the Product list. For more information on adding products to Phorest, check out this guide.

Add the product details and tap Save. Then select a Dosage amount and add treatment points to the image.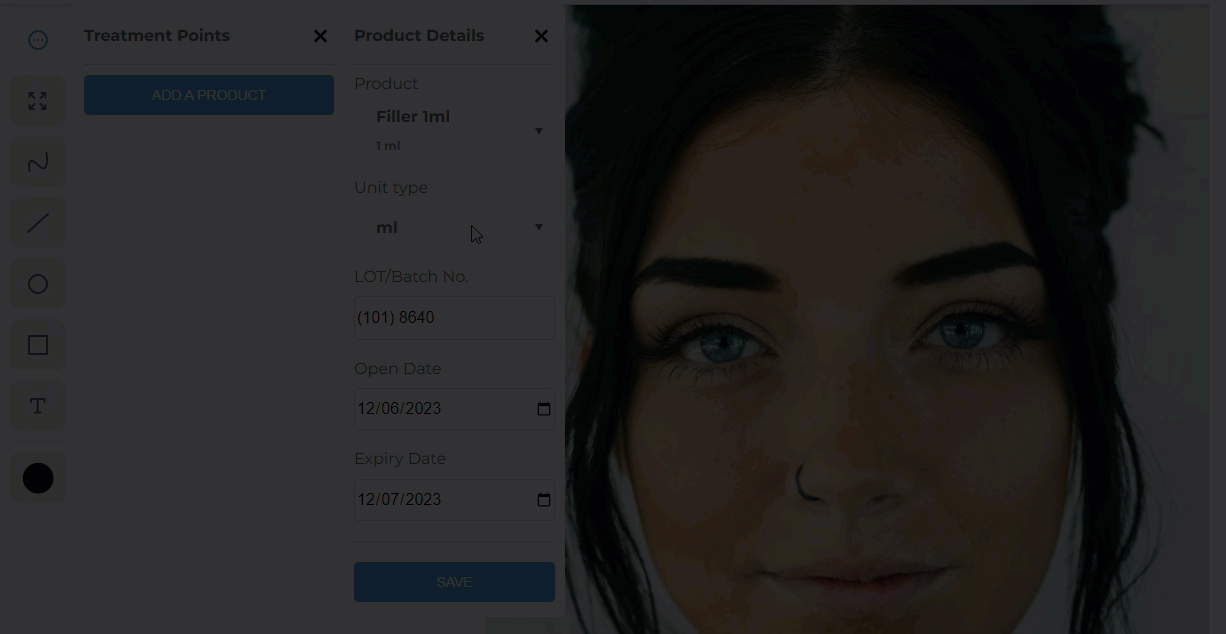 You can change the dosage amount and insert additional treatment points without having to add the product again.
This product information will be saved to this markup image which can be used for future reference if needed.
Removing Annotations
In most cases, you can tap an annotation and then choose Remove Selected to remove it. However, for some tools (like the Pen tool) you will need to use the Select tool 

  to select the annotation(s) you want to remove.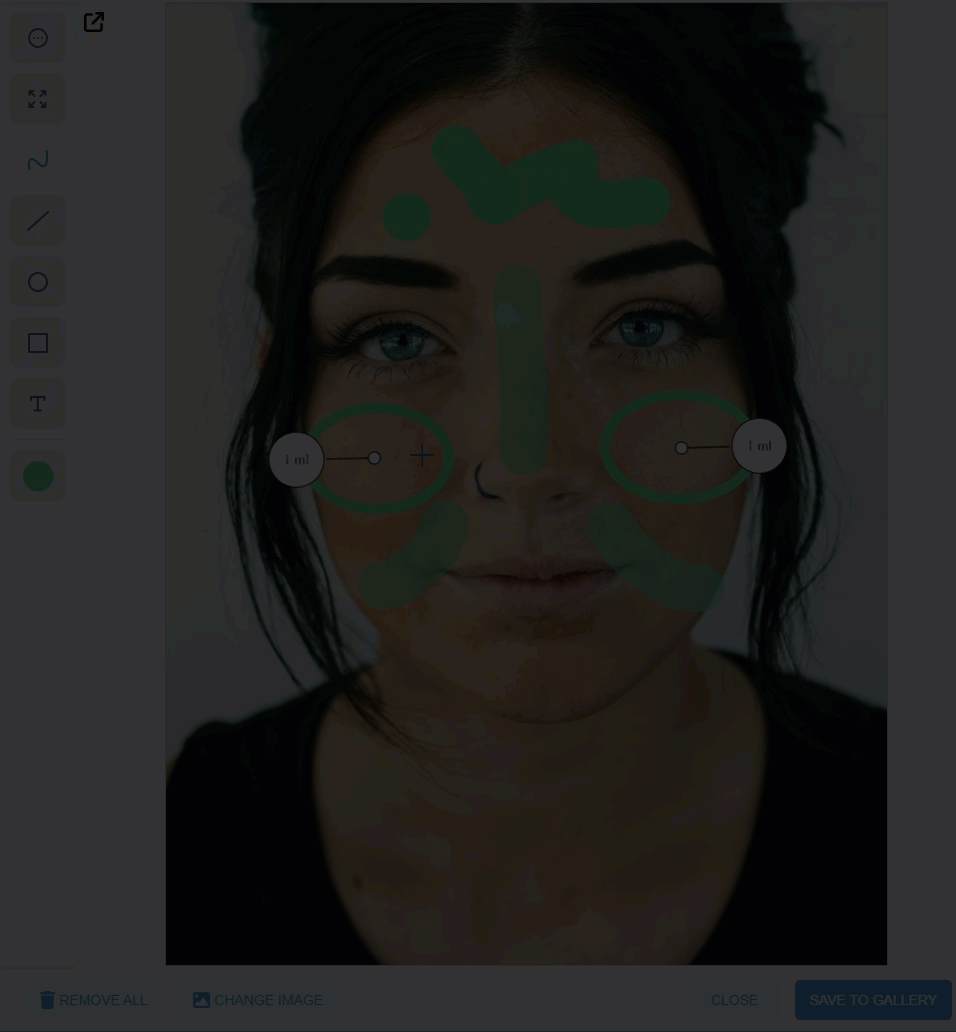 You can also resize and rotate selected annotations when using the Select tool.
Once you're ready, select Save to Gallery to finish.
Markup images cannot be edited once saved because they are designed to be secure, and any changes would make them vulnerable to unauthorized modifications. If changes are needed after saving, it is better to create a new markup image with the updated information.
---
Viewing and Downloading Markup Images
Markup images will be saved to the consultation form.
Select an image to view it. If you added any Treatment points to your image, the product details will be listed underneath the image.
You can also tap Download to save the markup in its Original resolution, or you can choose Regular or Small if you want a smaller file size.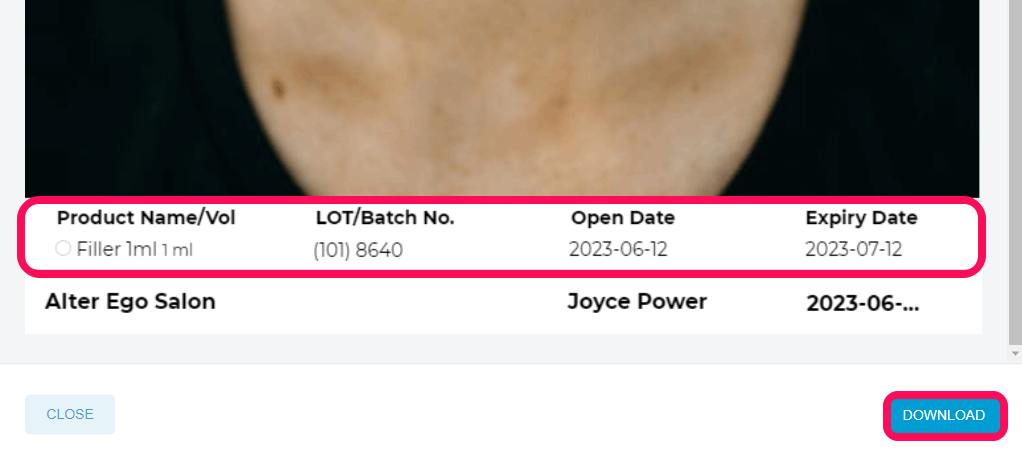 Viewing Previous Markup Images
Immediately, you will only see markup images that have been added to a specific Consultation Form. However, you can click View All to see the full history of previous markup images for a client.