This article will show you what to do if your PhorestPay Card Terminal battery isn't lasting, or if the screen is powering off suddenly.
Ensure the Charging Cable is in the Correct Port
The first thing to check is that your charging cable is inserted into the charging port, and not the headphone jack.
The headphone jack is located on the left-side of the Terminal and is indicated by a    headphone symbol.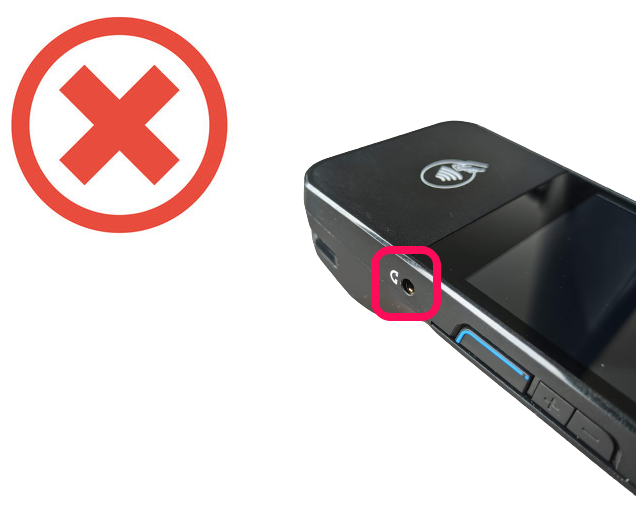 The charging port is located on the right-side of the Terminal and is indicated by a    lightning symbol.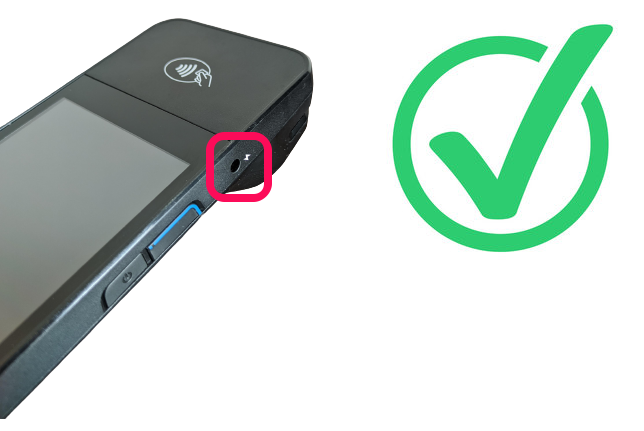 ---
Ensure the USB Port/Plug Adapter is Compatible
The charging cable can be plugged into any USB-A power adapter and has a minimum power requirement of 5V-2A (10W).
Many phone chargers are 5V-1A (5W) and will not sufficiently charge the terminal. Most iPad/Tablet power adapters are 5V-2A (10W) and will charge the terminal.
The USB port on your PC/laptop may also work as a charging point.
---
Still Having Trouble?
If you're PhorestPay Card Terminal is still having charging/power problems after checking the above, click here to get in touch with our Support team and we'll be happy to help.