This article will show you how you can create Promotions in your Online Store to help increase revenue during events, holidays, special occasions, or as a reward for loyal customers.
In this Article
Creating Your Online Store Promotion
Go to Manager > Online Store > Promotions > Add.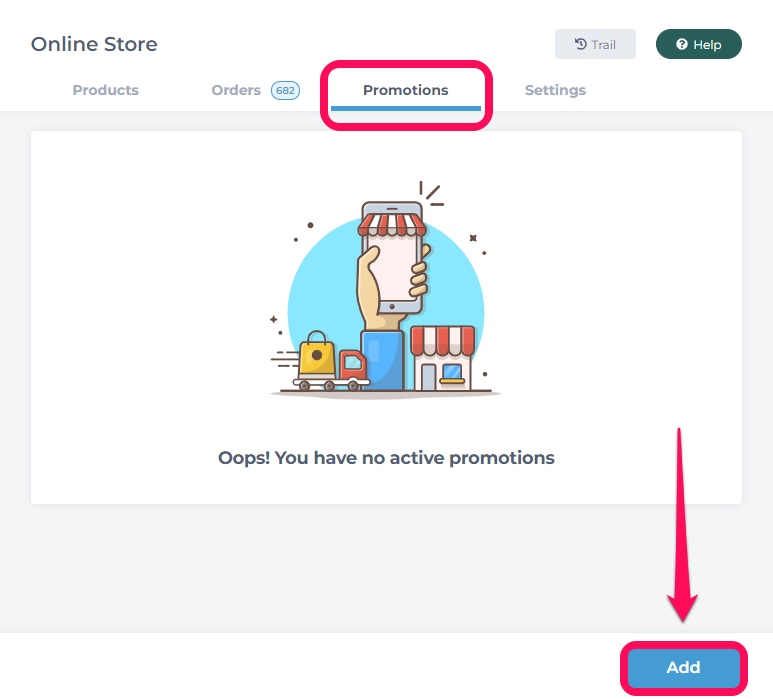 Give the Promotion a Name, make up the Promo Code you'd like to use, and then enter a Discount Amount. It is not possible to create a 100% discount amount.
The Name of the Promotion will be displayed in the Order Summary area when making a purchase in your Online Store.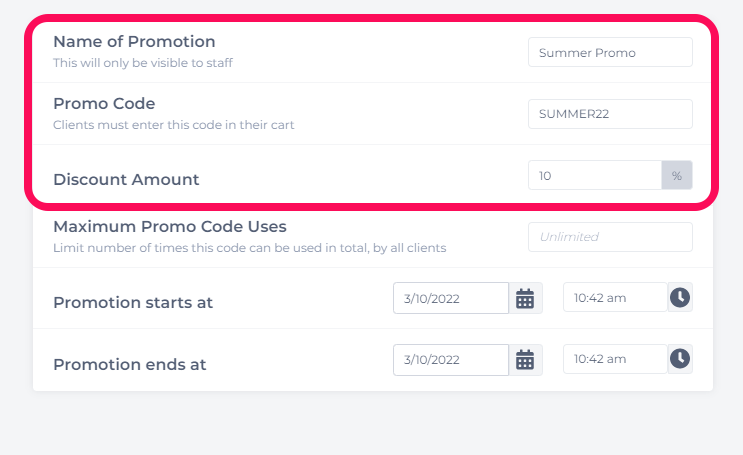 Note: The discount will be redeemable against all products in your Online Store. It is not currently possible to limit a Promotion to only some products.
Next, enter the Maximum Promo Code Uses.

The Max Promo Code Uses cannot currently be limited per client. E.g. if this is set to 5, then one client could potentially use the code 5 times across 5 different transactions.
Finally, specify the date and time you would like the Promotion to start and end. The Promotion code will only work during this period and will automatically stop working once the Promotion ends at time has been reached.
When you're happy with your settings, click Save to activate your Promotion.
---
Promotion Codes for Multiple Locations
If you have multiple locations in your Phorest system, currently it is not possible to share a Promotion code across all locations.
You will need to create the Promotion code once in each location.
---
Sharing the Code with Your Clients
Once you've created your code, you can click the Copy button to copy it. 

You can then paste the code into an SMS campaign, email campaign, share it on social media, or let your VIP clients know about it.
Note: If sharing with VIP clients, we recommend setting a limit in the Max Promo Code Uses field in order to make sure the code is unique to your loyal clients and to help prevent clients from sharing it with a larger audience.
---
How it Works in Your Online Store
When your client goes to purchase a product(s) in your Online Store, they can apply the code in the Promo Code field when viewing their cart.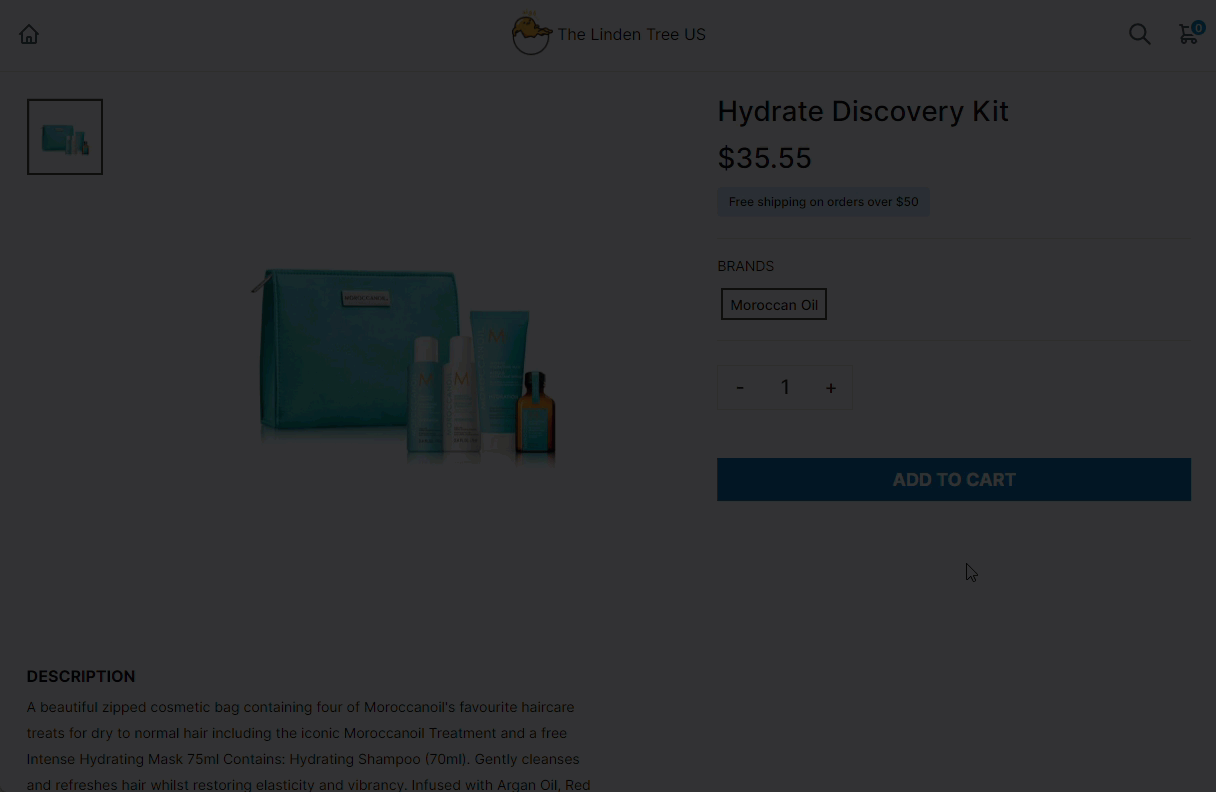 ---
Client Receipt
The email receipt that the client receives will display the discount amount that was applied.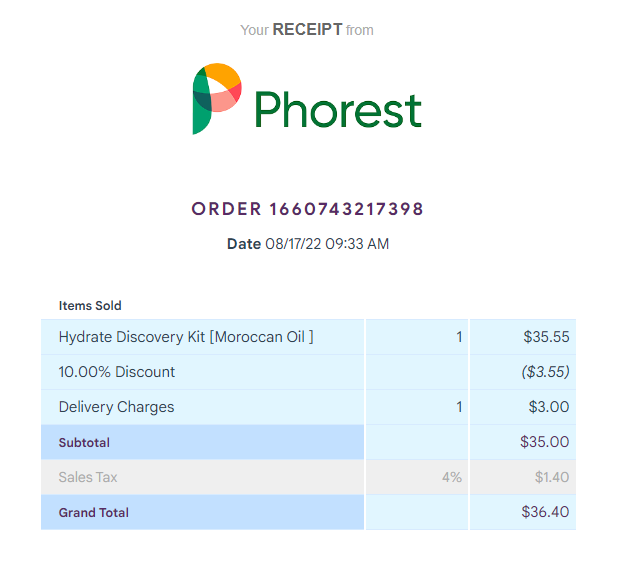 ---
Reporting on Discounts
You can report on your discounts using the Discounts and Special Offers report.
---
FAQs
Is the discount applied to the delivery charge?
No, the discount is only applied to the product(s).
Can I include/exclude certain products?
Currently, it is not possible to include/exclude certain products.
Can I set a minimum spend before the code can be applied?
Currently, this is not possible. However, we are hoping to add this feature in the future.
Can I track the number of code uses through the promotion?
Currently, this is not possible. However, we are hoping to add this feature in the future.