This article will show you how to create a new email marketing campaign to send to your clients.
In this Article
Video: Create an Email
---
Step-by-Step Guide
Click on Marketing and click on Compose Email.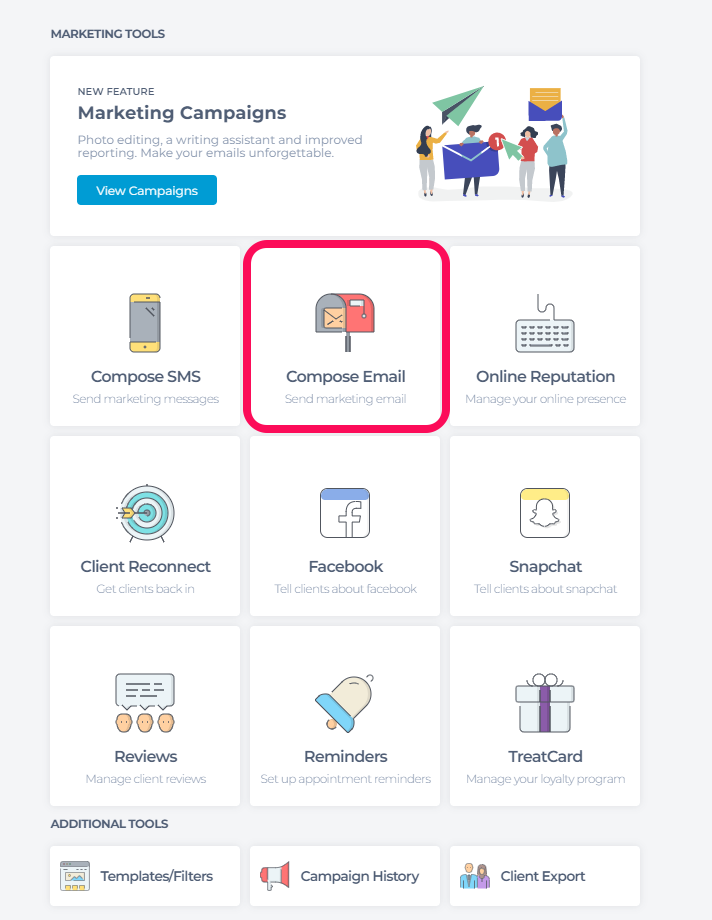 Choose a pre-existing Template (updated by Phorest on a regular basis) or click Create Blank Email to start from a blank canvas
Click on the Email Subject Line to create your title which clients will see in their inbox. You can also add emojis, or use the Personalise button to add the Client's First Name, Staff First Name, or Salon Name. 

Next, click where it says Click here to add text... to start adding your content to your campaign. You can use additional options to add different formatting to your content like personalisation, emojis, fonts, and lots more.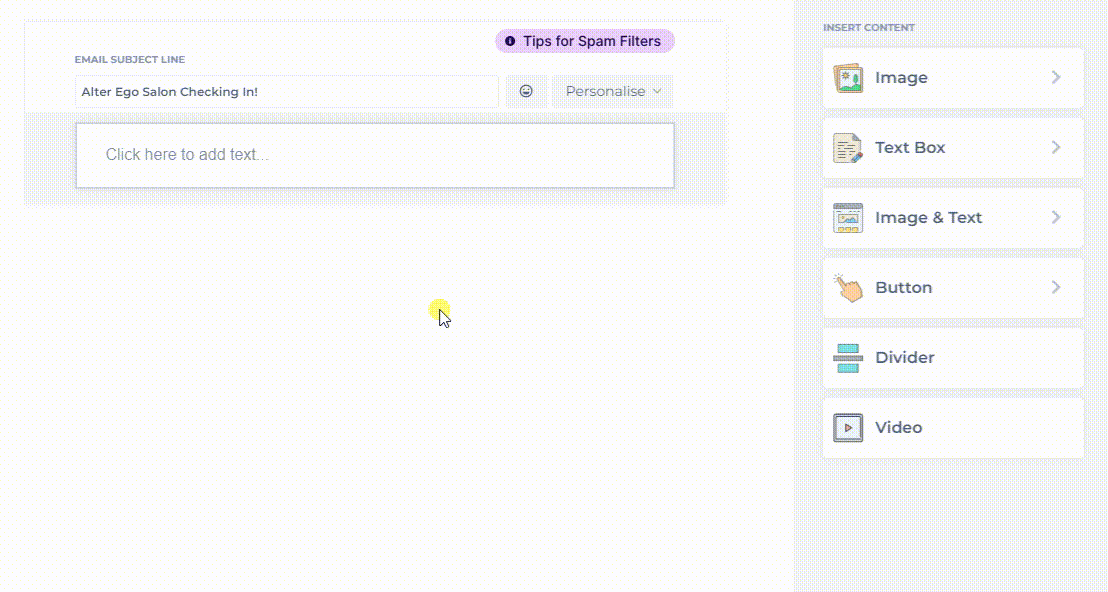 ---
Adding Sections
Your email campaign can be broken into sections where you can add more content like images, buttons to book online or shop in the Online Store, video links and more.
To add a new section, click the + button at the bottom of your current section, or back to the options menu and choose the content you want to add.

---
Adding Content (Links, Images, Videos etc.)
There are multiple different types of content you can add to your email. Click a section below to expand and find out more information on each section 👇
Adding an Image
Clicking on Image allows you to add an image to your email. You can choose from our Free Photos selection, upload your own image through My Photos, choose a photo from your Portfolio, which is linked to your portfolio on Phorest Go, or choose an image from a Product in your Online Store.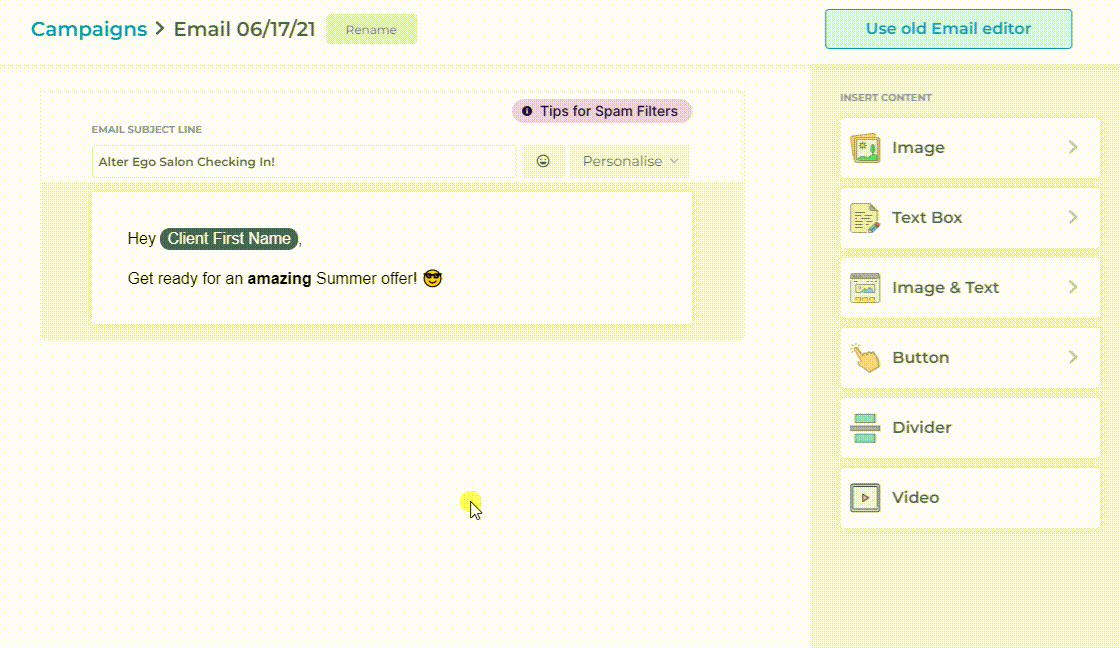 Adding a Text Box
You can use the Text Box feature to add additional text to different sections of your email.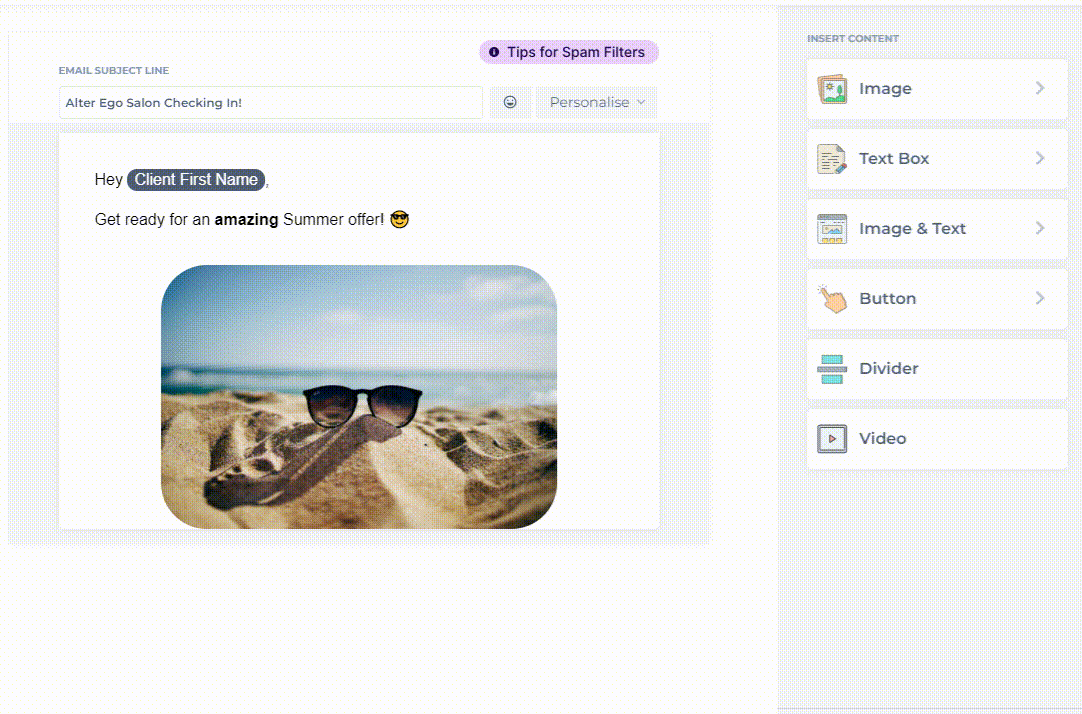 Adding Image & Text
Use the Image & Text feature to add both the Image option and the Text Box option combined!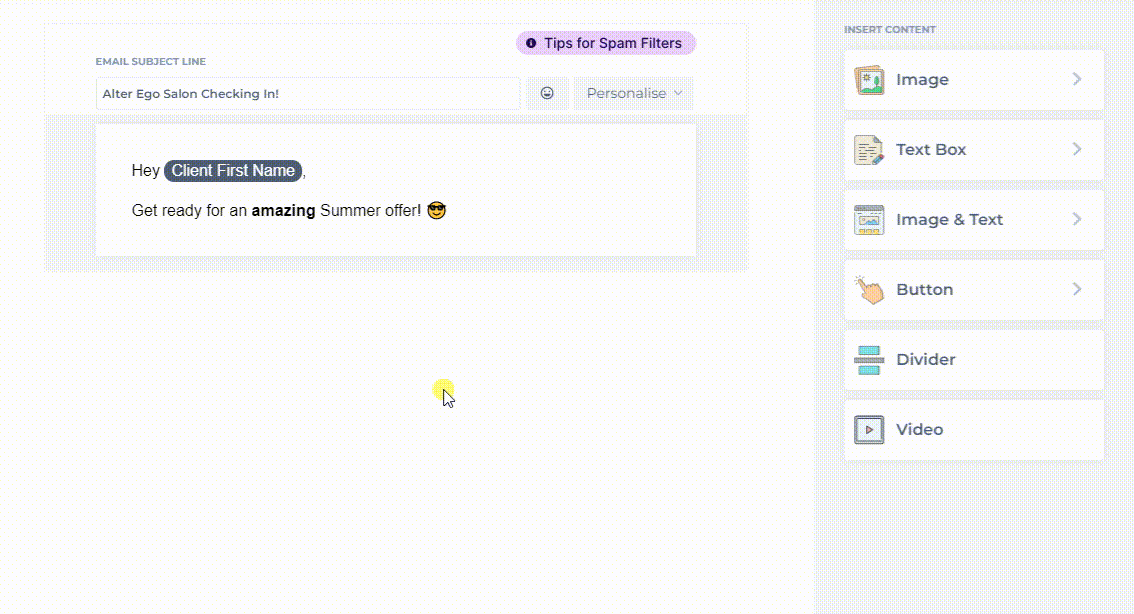 Adding a Button (Booking Link, Online Store link etc.)
You can use the Button feature to add a link to your Online Booking, your Online Store, a specific service online, and more!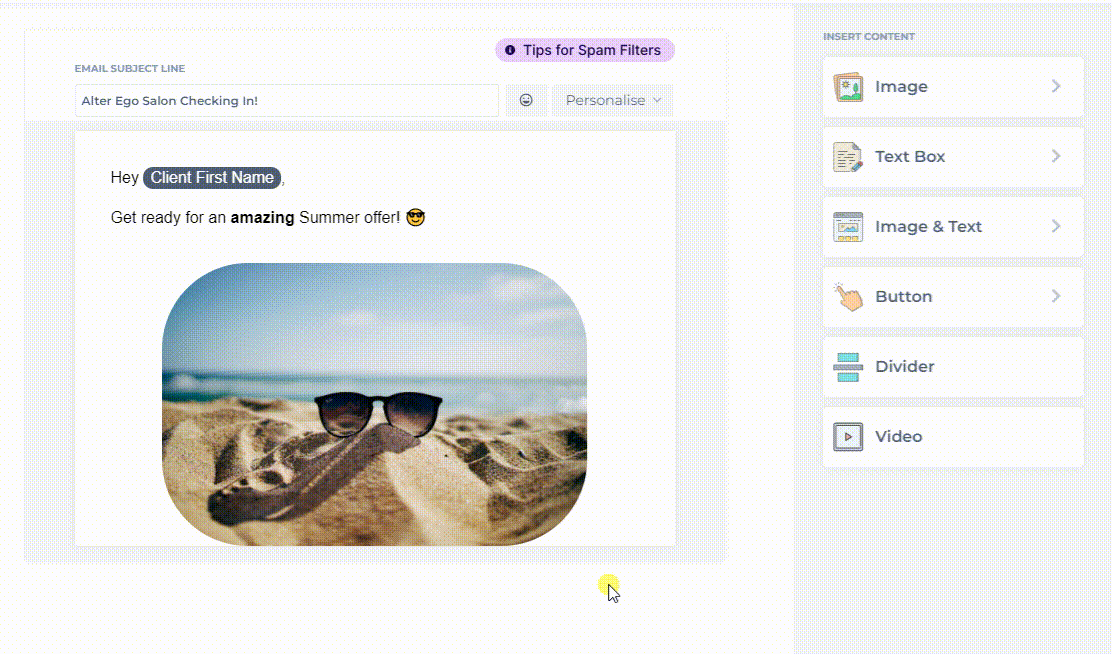 Adding a Divider
You can use the Divider feature to better separate the content in your email.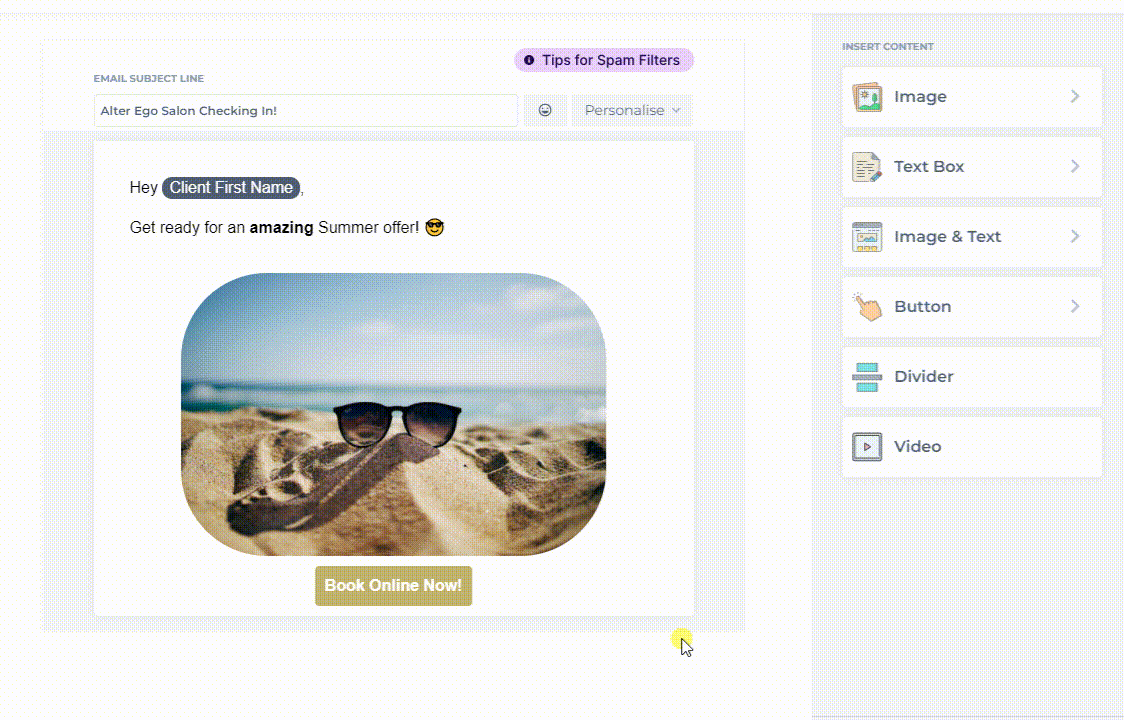 Adding a Video
You can use the Video feature to paste in a link to a Youtube video.
If you are linking a Youtube Shorts video, make sure to edit the video URL to turn it from a Short into a video. To do this, change shorts/ to watch?v= in the video URL. For example, youtube.com/shorts/phorest would become youtube.com/watch?v=phorest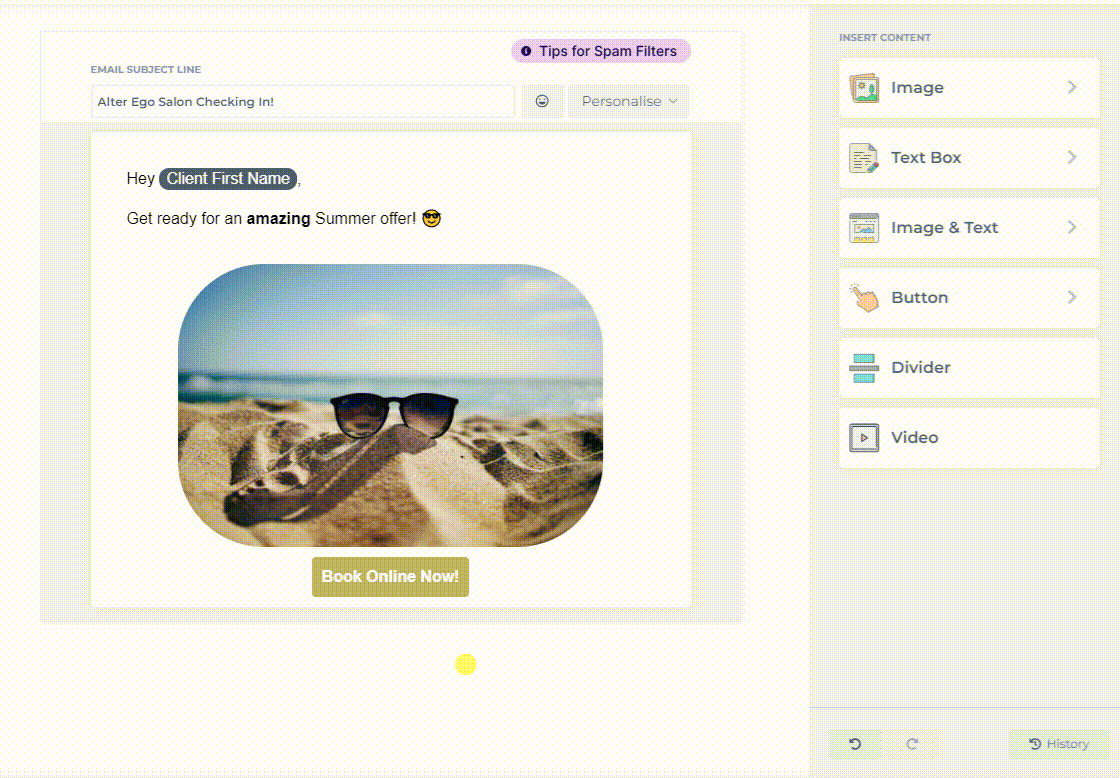 Note: If the Paste button does not appear, make sure you've updated to the latest version of Phorest. You can download the latest version here.
---
Sending a Campaign Preview to Yourself
Once you've created your campaign, you can use the Preview Email button to preview what it will look like on both a computer and a mobile device. You can also use the Send a test button to send a test email to yourself first before sending it to your clients.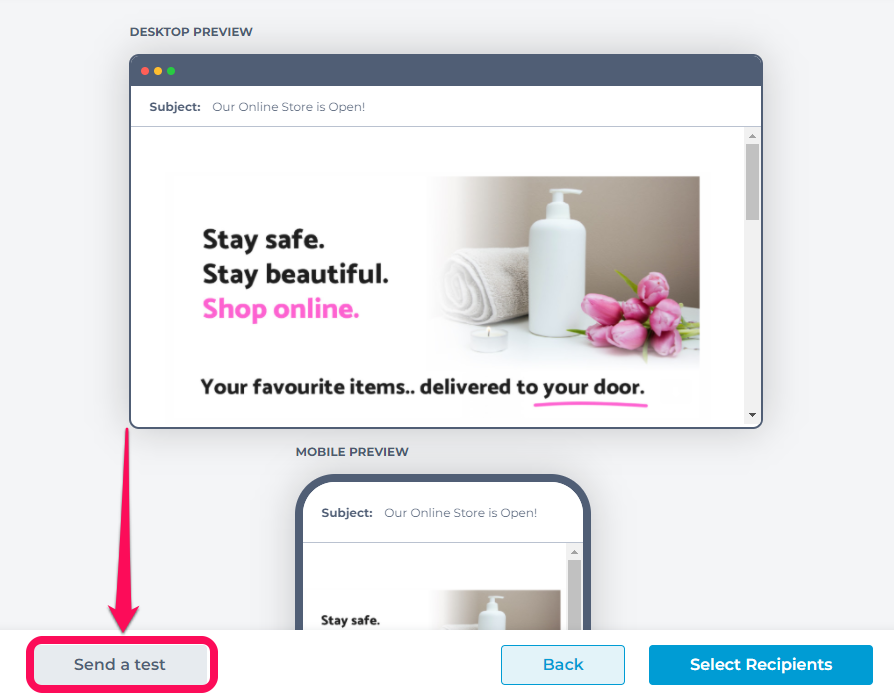 When you're ready to send, click the Select Recipients button to choose your target audience and send your email!
---
Selecting the Email Campaign Recipients
In the next step, you'll choose who you want to send your email campaign to.
Selecting a Branch/Location (Multibranch Only)
If you have multiple locations in your Phorest system, you can target your campaign to send to clients in just the branch you're sending it from (This Branch Only), All Branches, or in Selected Branches.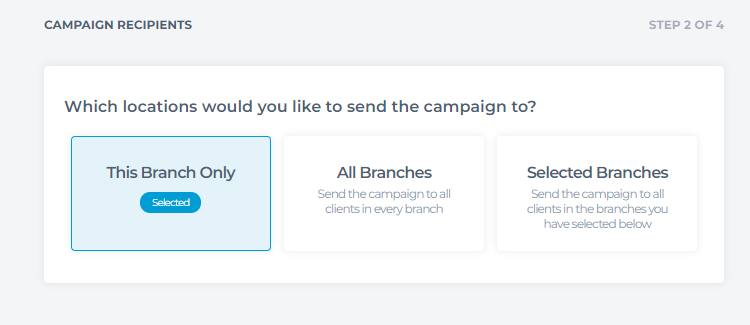 If you choose to send the email to multiple branches, the Salon Name personalization option, online booking links, and online store links will automatically adjust based on the branch that the client last visited.
Selecting Your Clients
You can choose to send the email to All Clients which will email all clients in your Client list provided they have opted in for email marketing, Add Manually which allows you to choose clients one-by-one, or Client Group which will allow you to send the email to clients based on certain criteria like visit history, service history, total spend and more.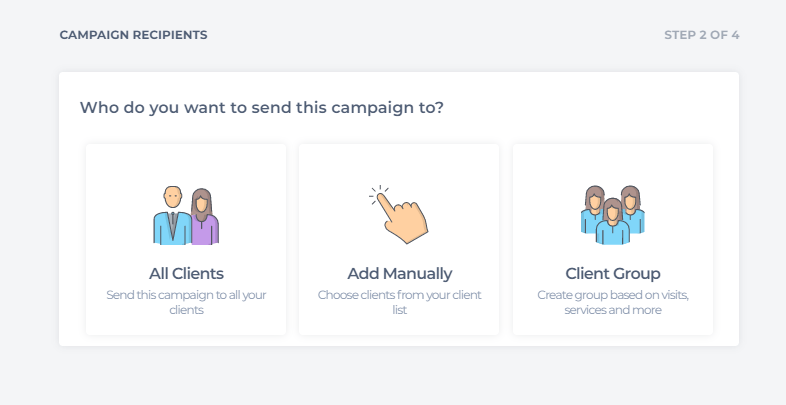 ---
SMS Option (Fallback SMS) 
Before you finish sending your campaign, Phorest will automatically detect any clients from your Campaign Recipients list that don't have an email address but do have a phone number, and ask if you want to want to send an SMS to these particular clients instead via the SMS Option.
If you set this to Yes, the SMS option will create a link in an SMS that will allow clients to view a webpage version of your campaign.
Clients who can't be reached by email will be sent an SMS with a link to this webpage. You can customise the SMS that's sent to clients if you wish.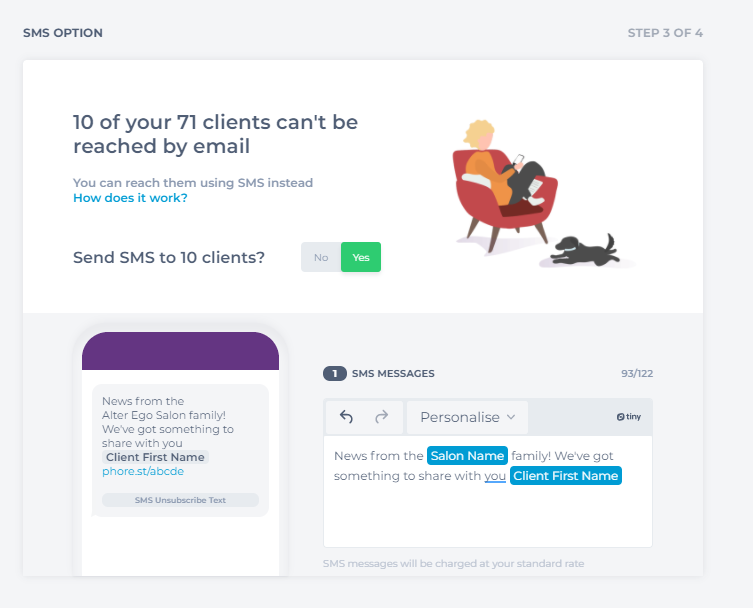 Note: Each SMS message sent will be charged at your standard rate.
---
Scheduling Your Email Campaign
Next, you can choose to schedule your email to be sent at a later date/time, which can be ideal when preparing for upcoming promotions.
If you wish to schedule the campaign, change the option to Yes then select the date and time you wish the campaign to be sent.
Otherwise, select No to send your campaign right away.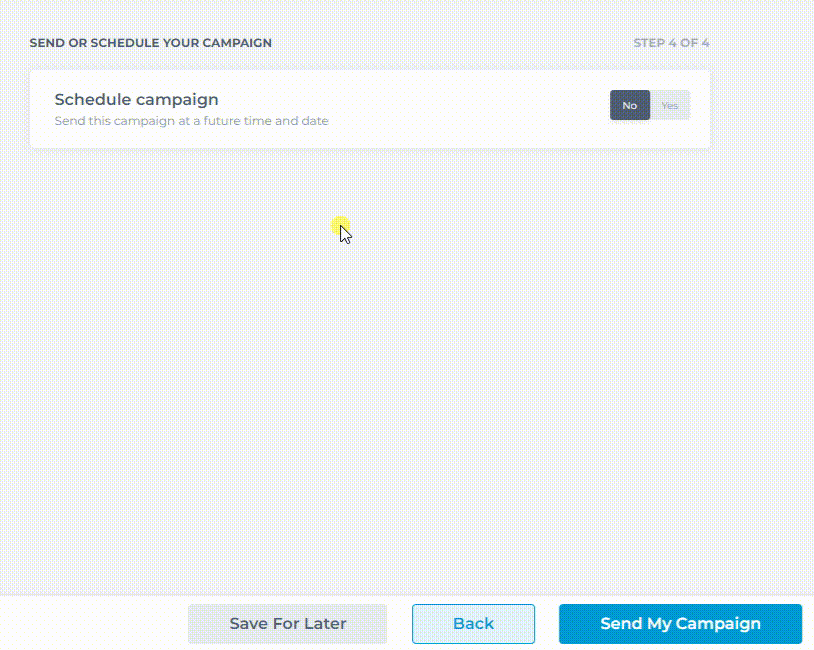 Note: You can view and stop any existing scheduled campaigns by going to Marketing > View Campaigns > Change the Campaign Status to Scheduled, then click a campaign to stop it.
---
Marketing Mailing List Opt-Out Option
All email campaigns sent through Phorest will automatically include a footer note that allows your clients to update their mailing list preferences:

After clicking the button, your clients will have the option to update their preferences as shown below.

Superboost Your SMS and Email Campaigns
Check out this blog post for information on how to help grow your business revenue using the Marketing suite, along with some other Phorest features.