This article will show you how to target and send a marketing campaign to specific groups of clients.
Video: Send a Targeted Marketing Campaign
---
Step-by-Step Guide
One of the last steps in creating your SMS campaign or email campaign is to choose your campaign recipients. When doing this, you will have 3 options: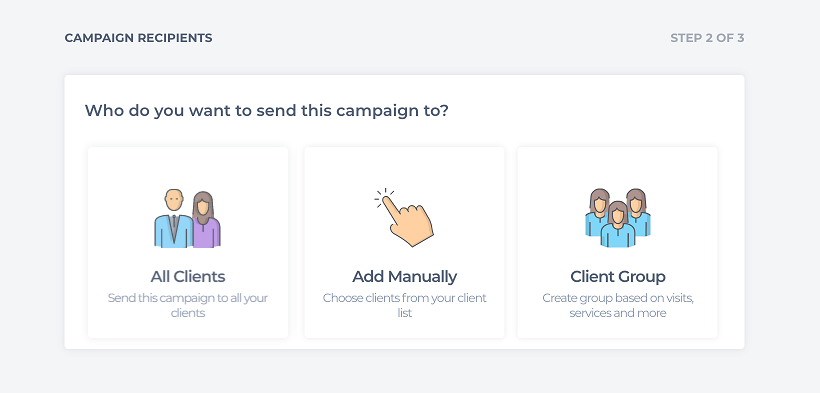 Skip to a section
Sending to All Clients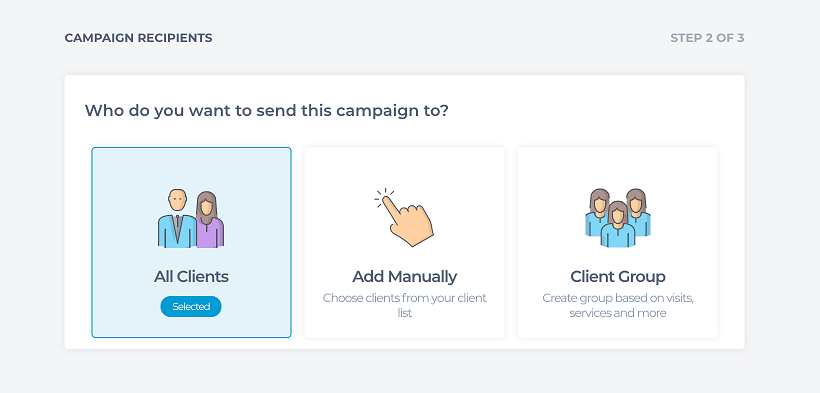 Choosing the All Clients option will result in the campaign being sent to all clients in your client list who are opted in for marketing communication.
After choosing All Clients and clicking Next, you will be brought to a list of all clients who will receive the campaign. If you like, you can stop the campaign from sending to specific clients on the list if you like by toggling the Added option to No.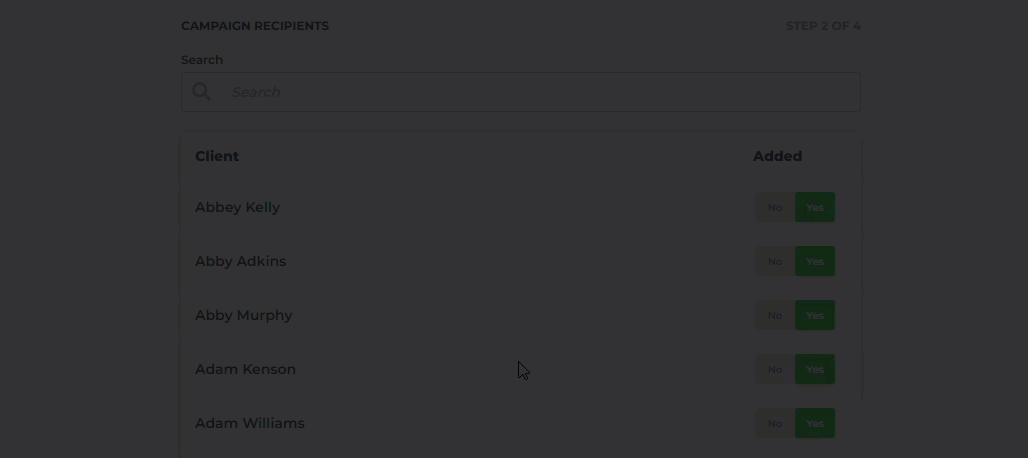 ---
Adding Clients One-by-One
Choosing the Add Manually option and clicking Next will bring you to a list of clients who are opted in for marketing communication.
From here, you can search for and select each client you would like to receive the campaign.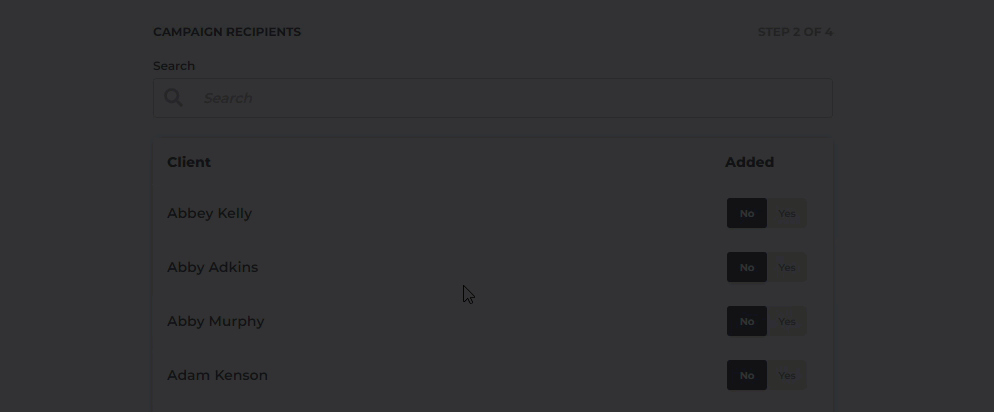 ---
Sending to a Specific Filtered Group of Clients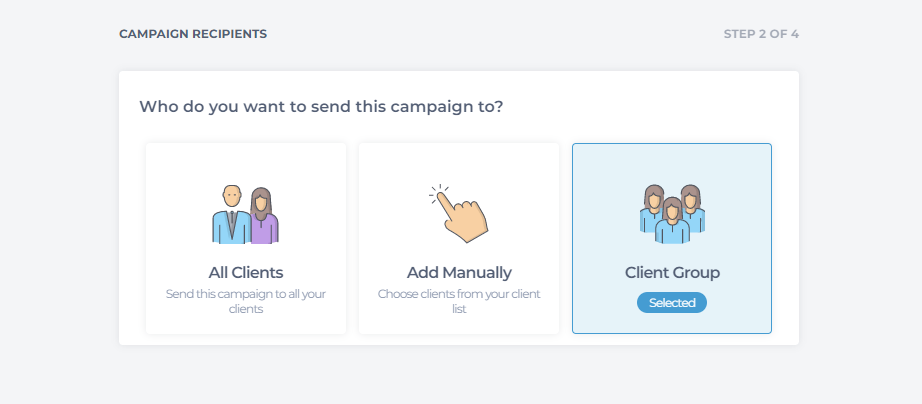 Choosing the Client Group option will allow you to send the campaign to a targeted group of clients based on a filter(s) that you have set.
Filters currently only use the 'AND' operator. This means that clients must meet all of the filters you set in order to receive your campaign. The 'OR' operator is not currently possible.
Popular Filters
Some popular filters include:
Clients who have not visited in the last 60 days (Visit History filter)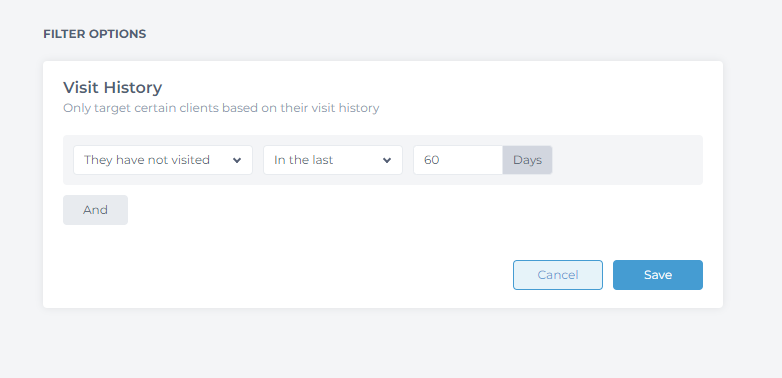 When using the Visit History filters, a client is considered to have visited if they made any purchase (services or products) within the specified date range.
Clients who have purchased a certain Brand of product (Products filter)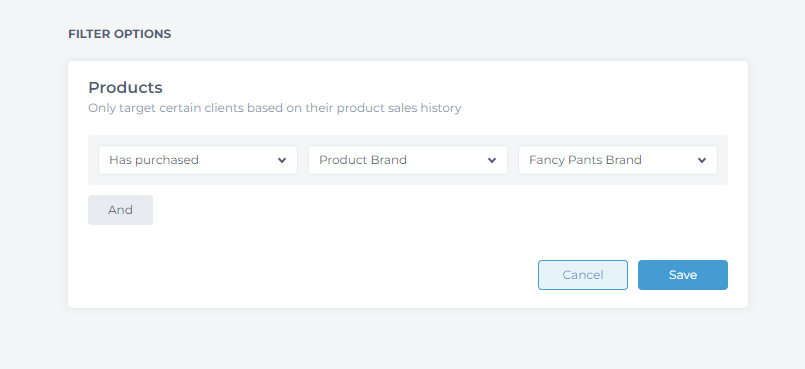 Clients who don't have an appointment next month/in an upcoming date range (Visit History filter)
Example below where the next month is March.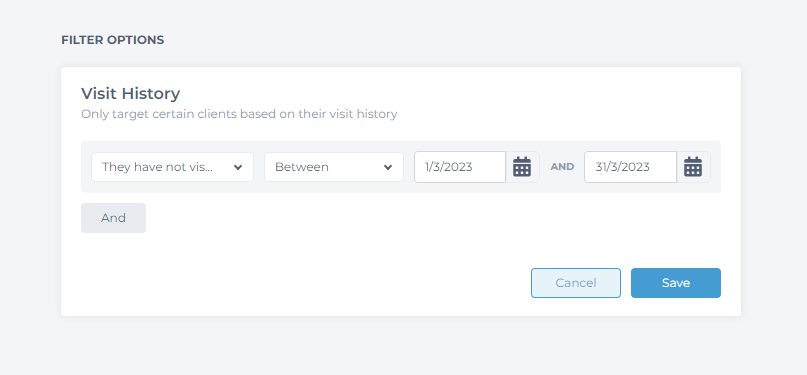 When setting this filter, choose the They have not visited option. Then, make sure to set the calendar end date before setting the start date (otherwise you won't be able to pick a future date in the start date picker).
You can also add multiple filters to send the campaign to a very specific audience. For example:
Top spending 50 clients who haven't visited in the last 60 days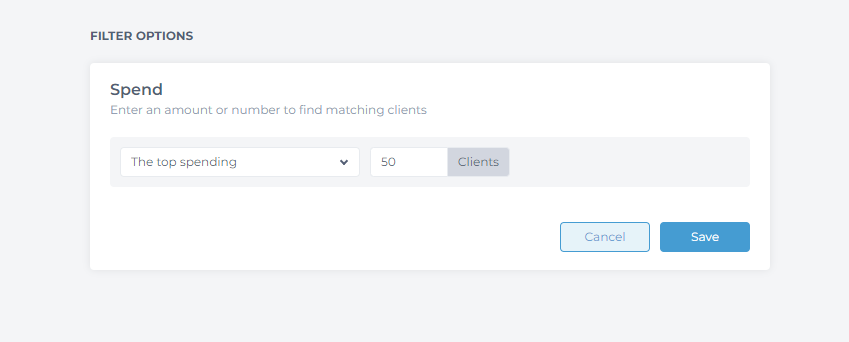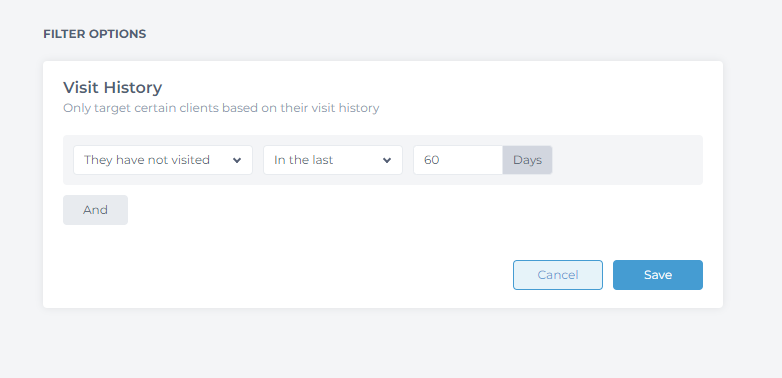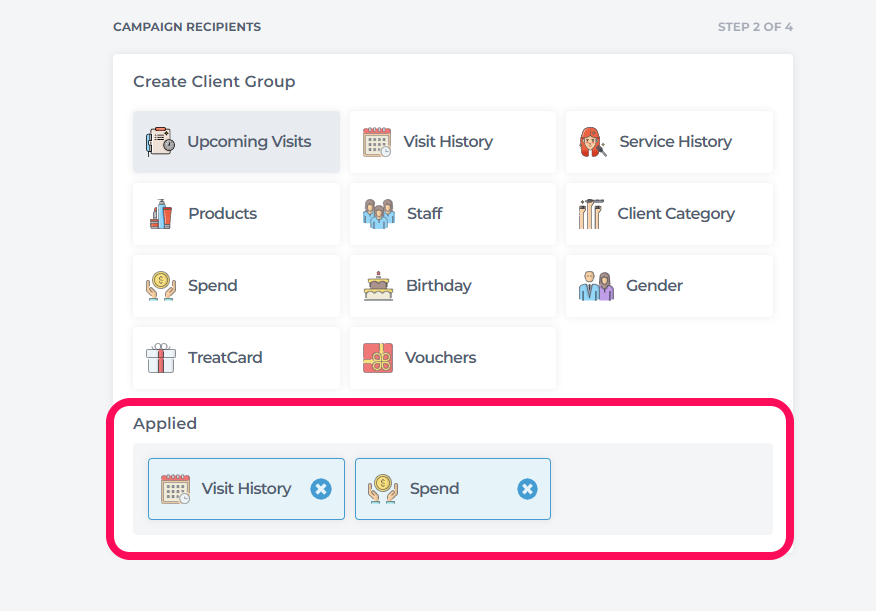 Superboost Your SMS and Email Campaigns
Check out this blog post for information on how to help grow your business revenue using the Marketing suite, along with some other Phorest features.