This article will show you how to send a marketing campaign to your clients by SMS.
Video Guide
---
Step-by-step guide
Start by going to Marketing > Compose SMS.
You can start by clicking Create Blank SMS, or choose from a selection of Phorest-designed premade SMS Templates.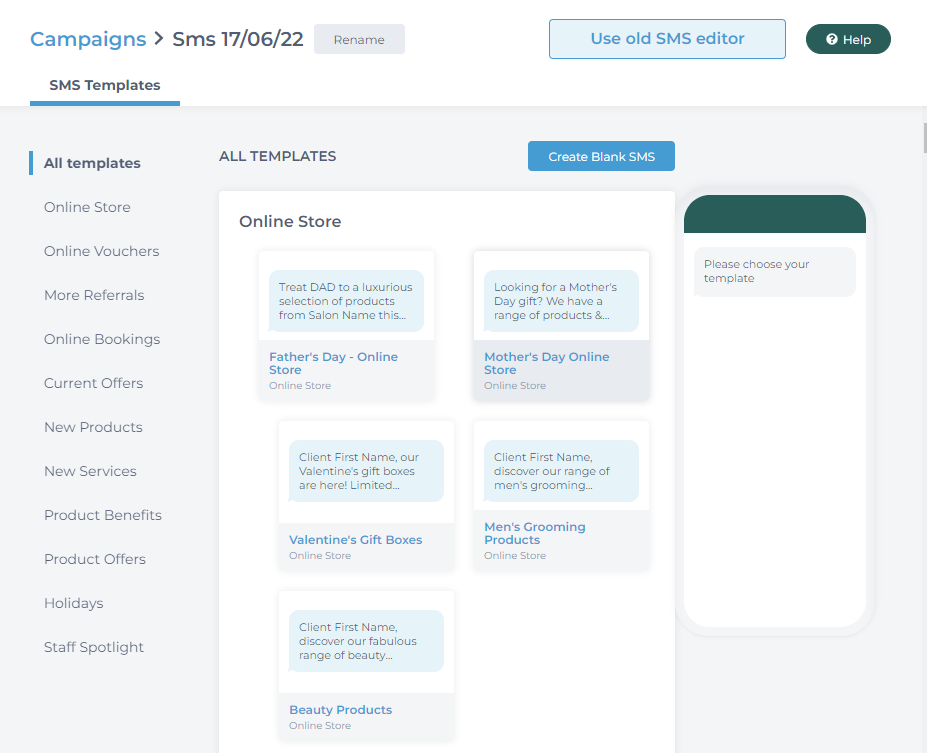 When composing your SMS, use the Personalize button to automatically add personalized information like Client First Name, Staff First Name or Salon Name.
You can also use the Link button to automatically add links to book a Service, purchase an Online Gift Card, direct clients to your Online Store, and more.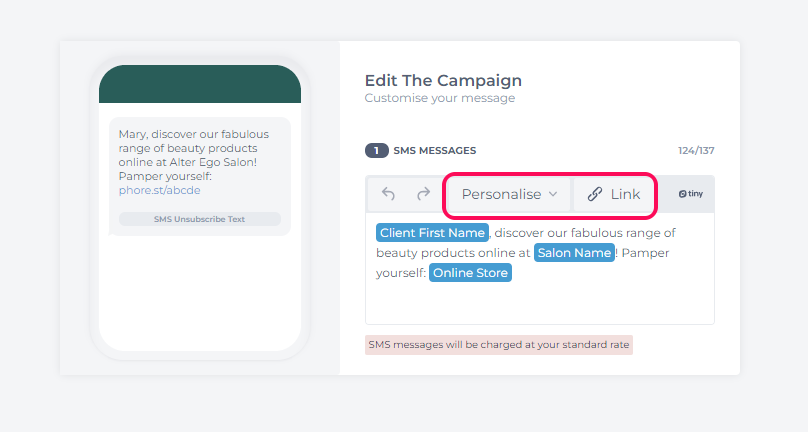 Once you're happy with your message, you can use the Send a test button to send yourself a preview or click Select Recipients to start choosing which clients you will send the campaign to.

Note: Test messages are charged at the standard SMS rate associated with your Phorest subscription package.
If you have multiple locations in Phorest, choose which location you would like to send this campaign from.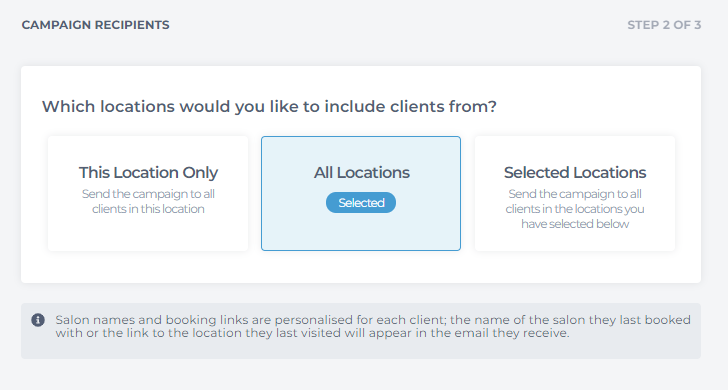 Next, choose which clients you would like to send this campaign to.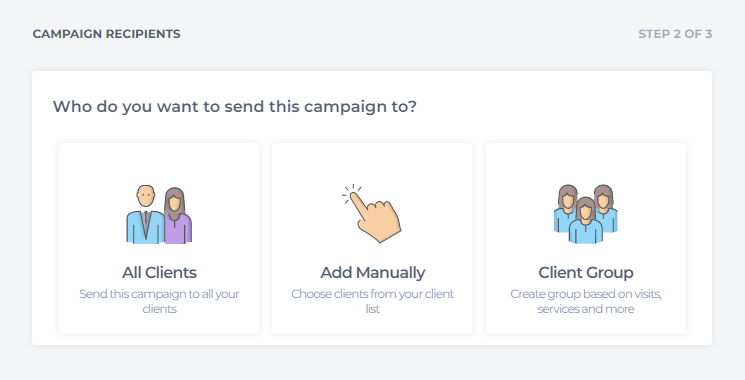 After you've chosen your audience, you will see a list of all clients who will receive this message. If you would like to exclude any of these clients, toggle the Added switch to No beside their name(s).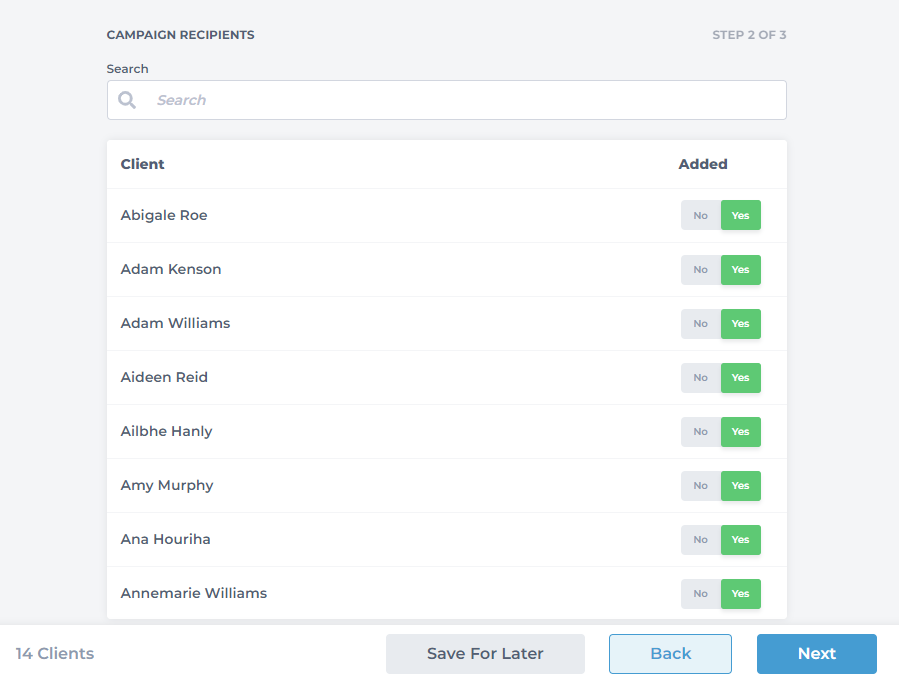 Note: Clients will only appear in the list provided they have opted in for SMS Marketing.
Click Next, and you'll see how many clients will receive your SMS campaign.
You can choose to Schedule your campaign to send on a particular date and time or click Send My Campaign to send it immediately.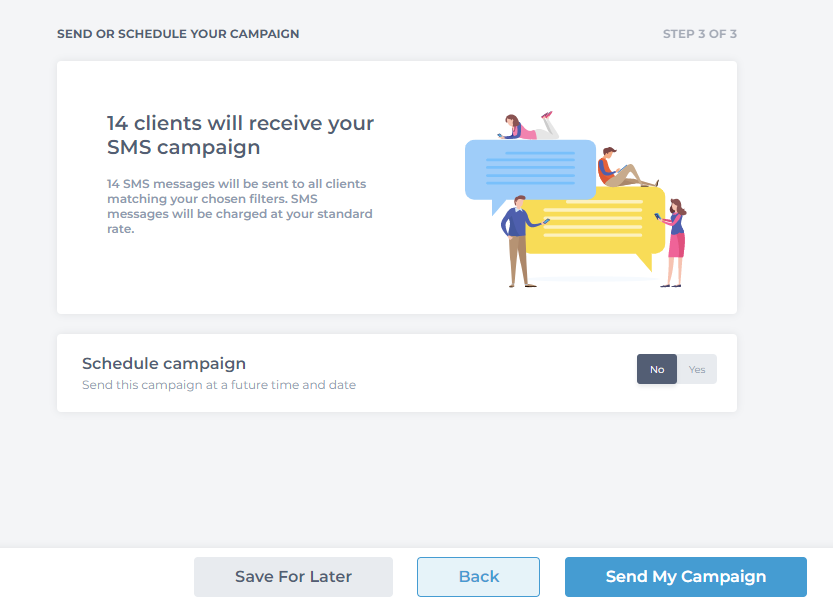 Superboost Your SMS and Email Campaigns
Check out this blog post for information on how to help grow your business revenue using the Marketing suite, along with some other Phorest features.