Want a central hub to store all your service images? Introducing the new Phorest Go Portfolio. Capture pictures of your work store them in the Phorest Go Portfolio and share them to your preferred social media platform.
Note: The Portfolio feature is currently available on iOS devices only.
To add a photo to the Phorest Go Portfolio click on an appointment.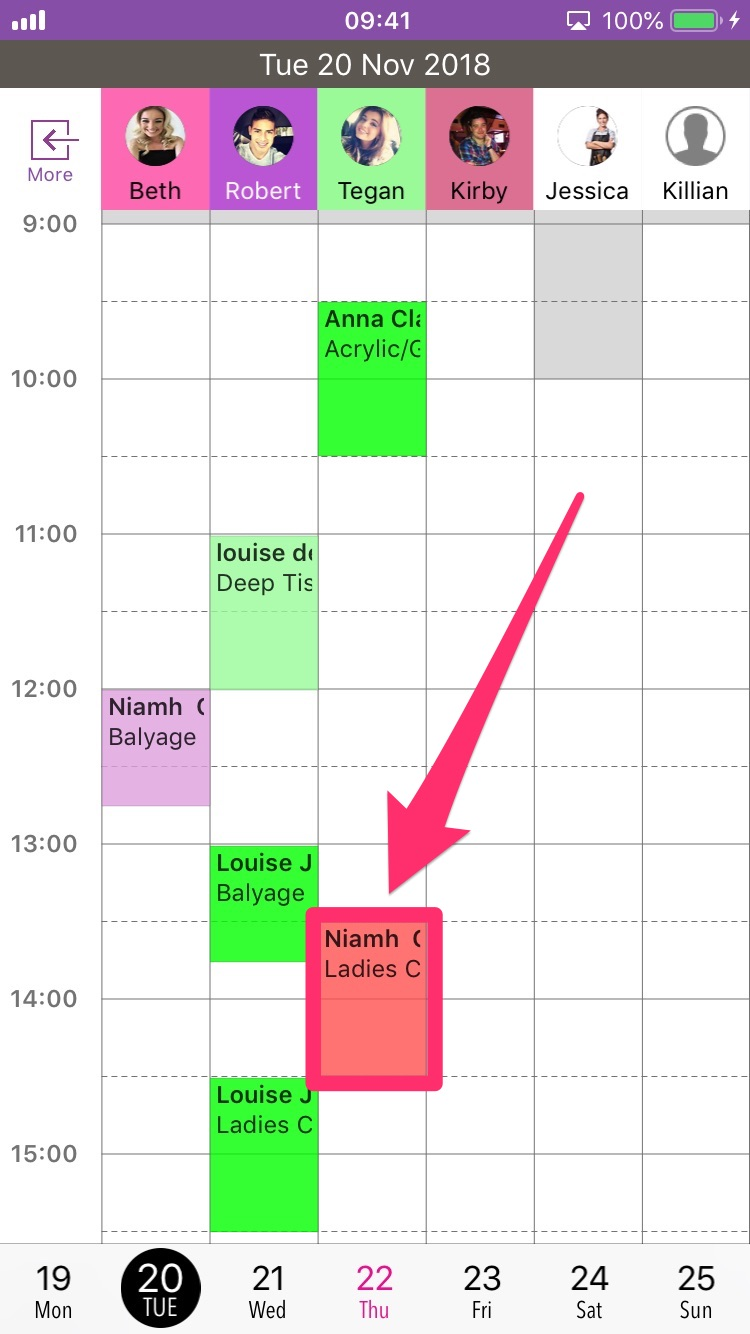 Here you will see the option to Add Photos.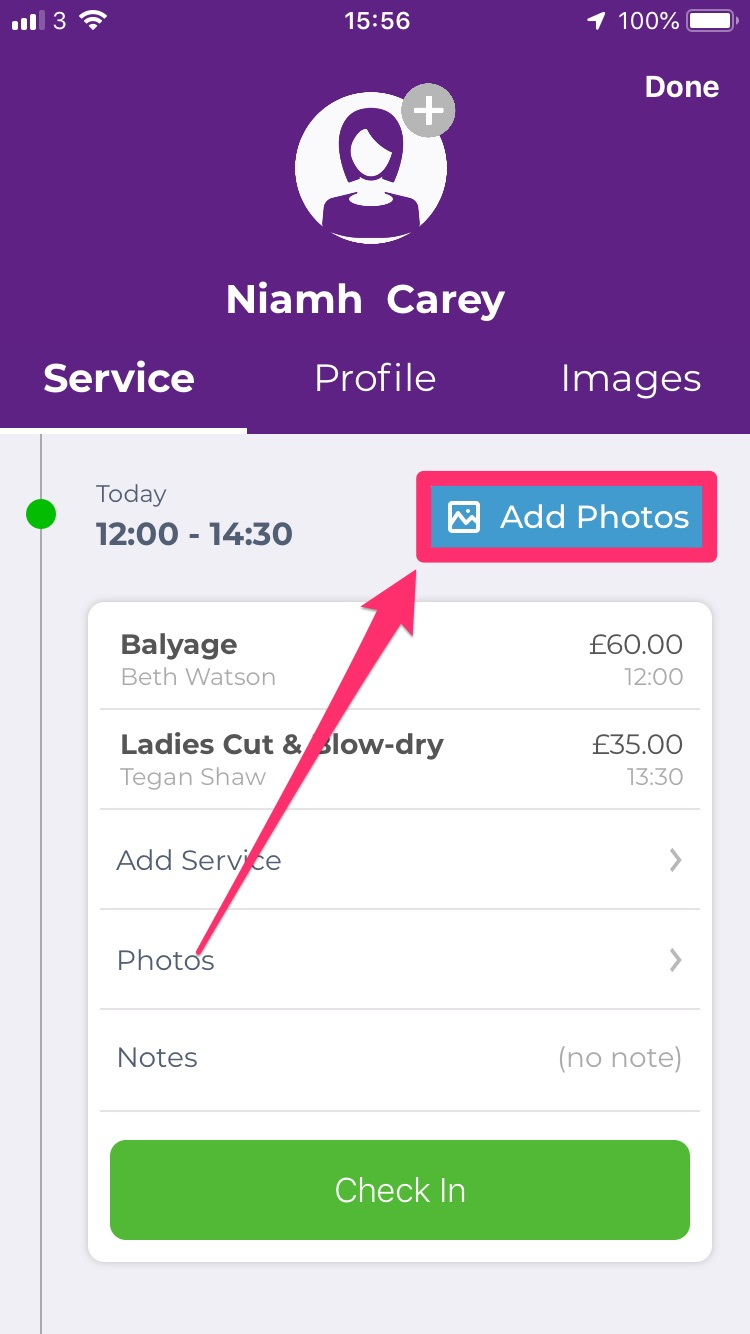 This will open the camera, you can take a new photo in either portrait or square (square for Instagram) format or upload a photo from your device. You will also see the option for front camera & flash.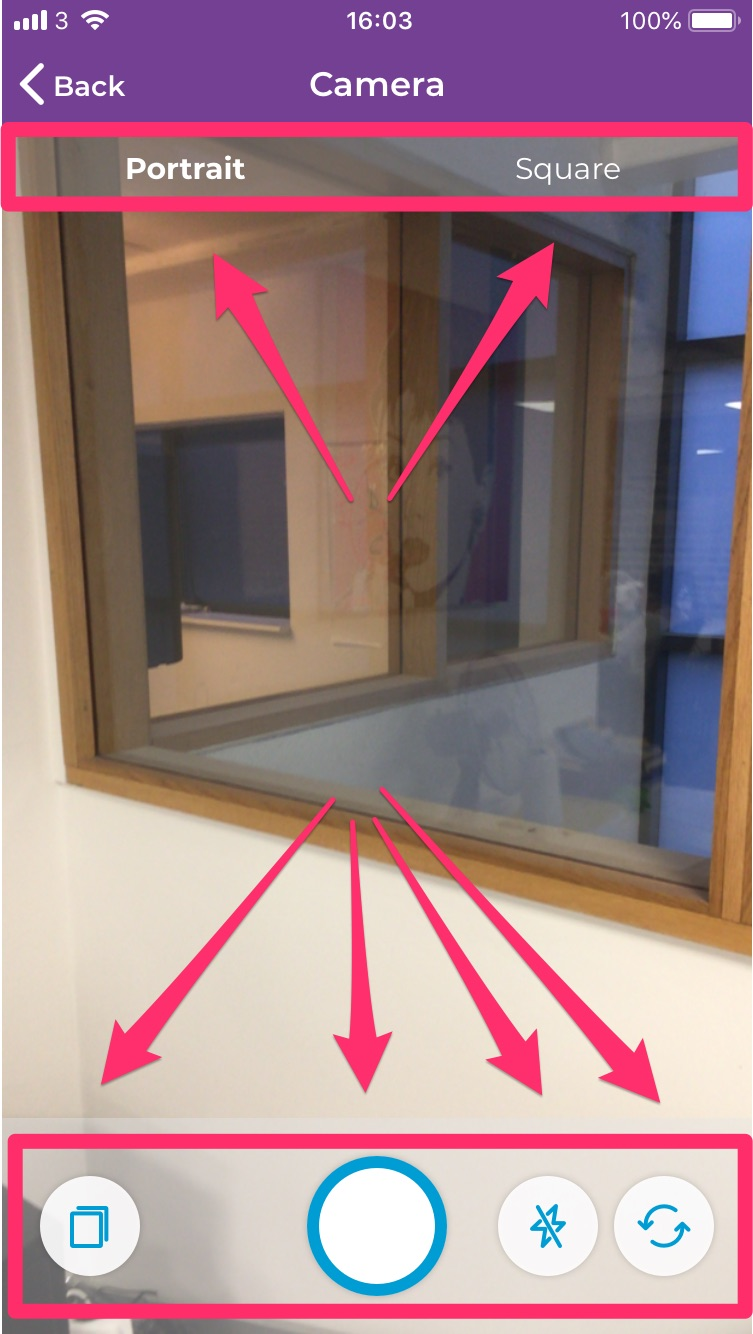 Once you have taken a photo you will see Review at the top right-hand corner.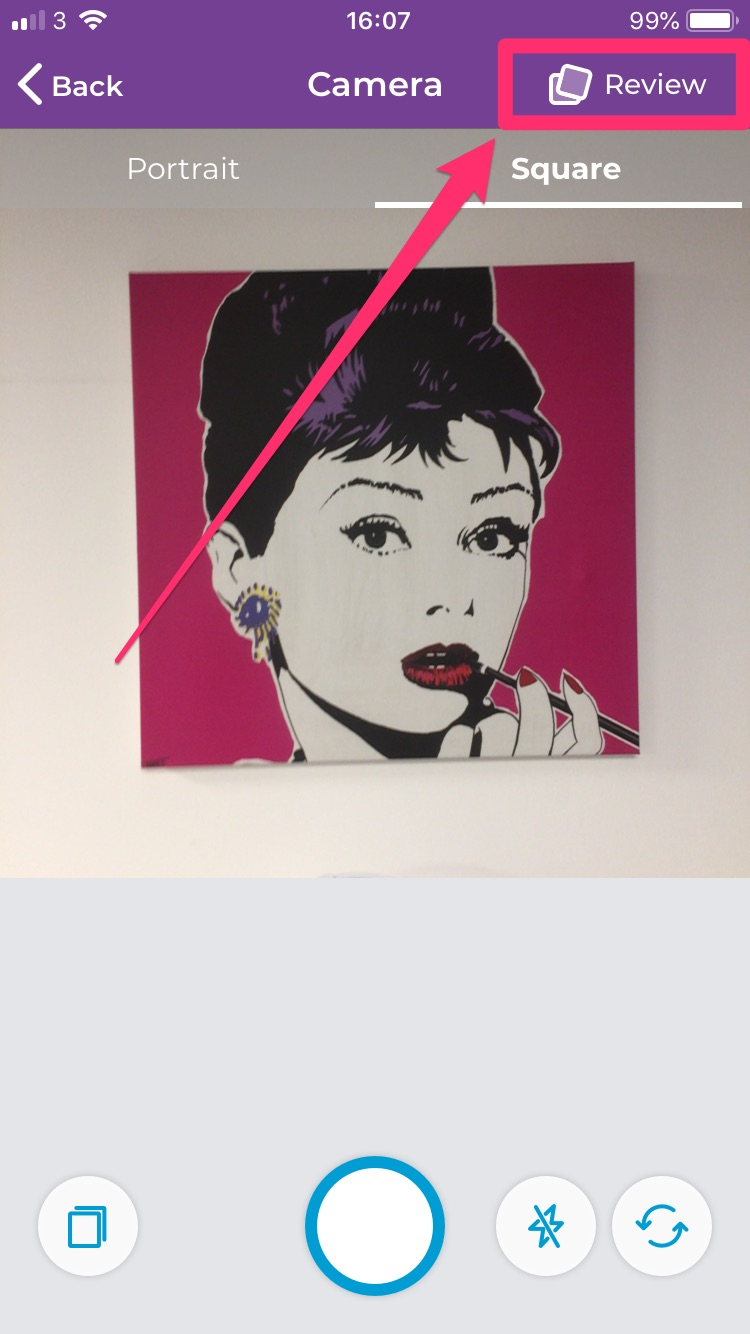 Clicking here allows you to delete the photo, add the photo, cancel the photo or retake.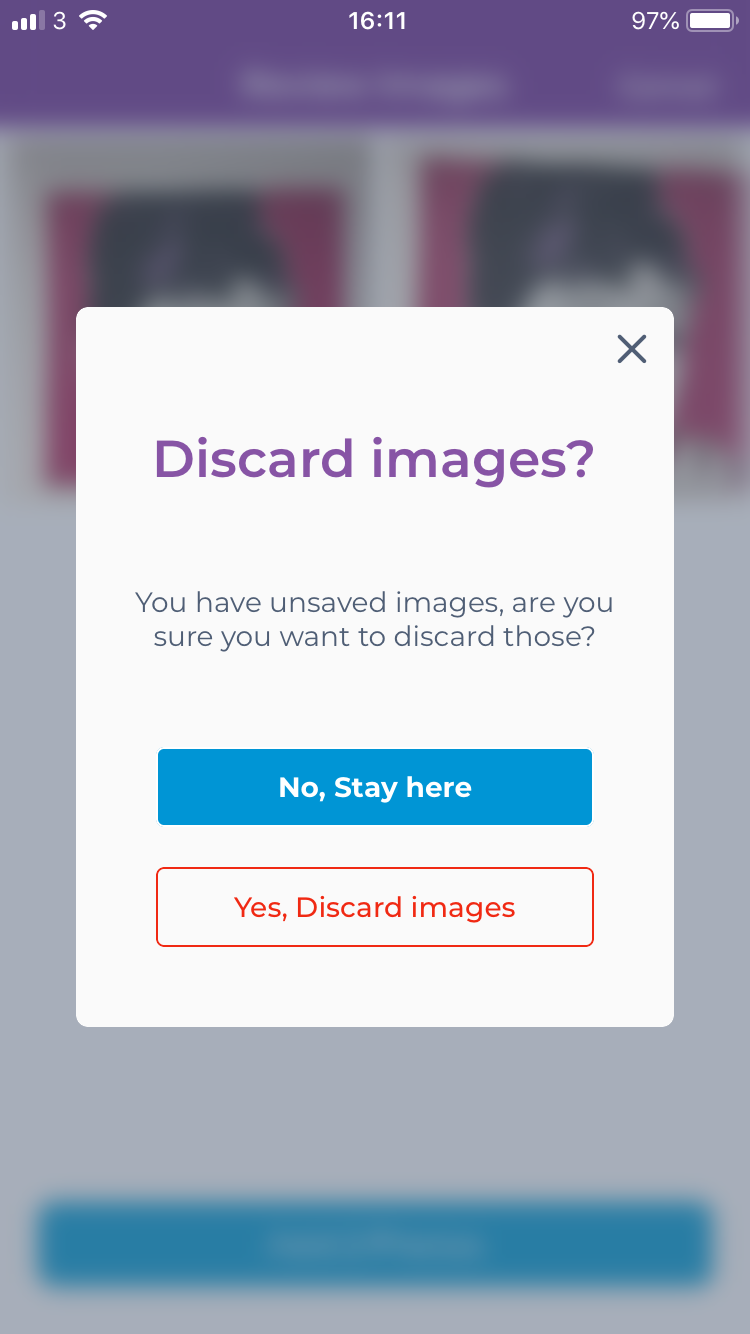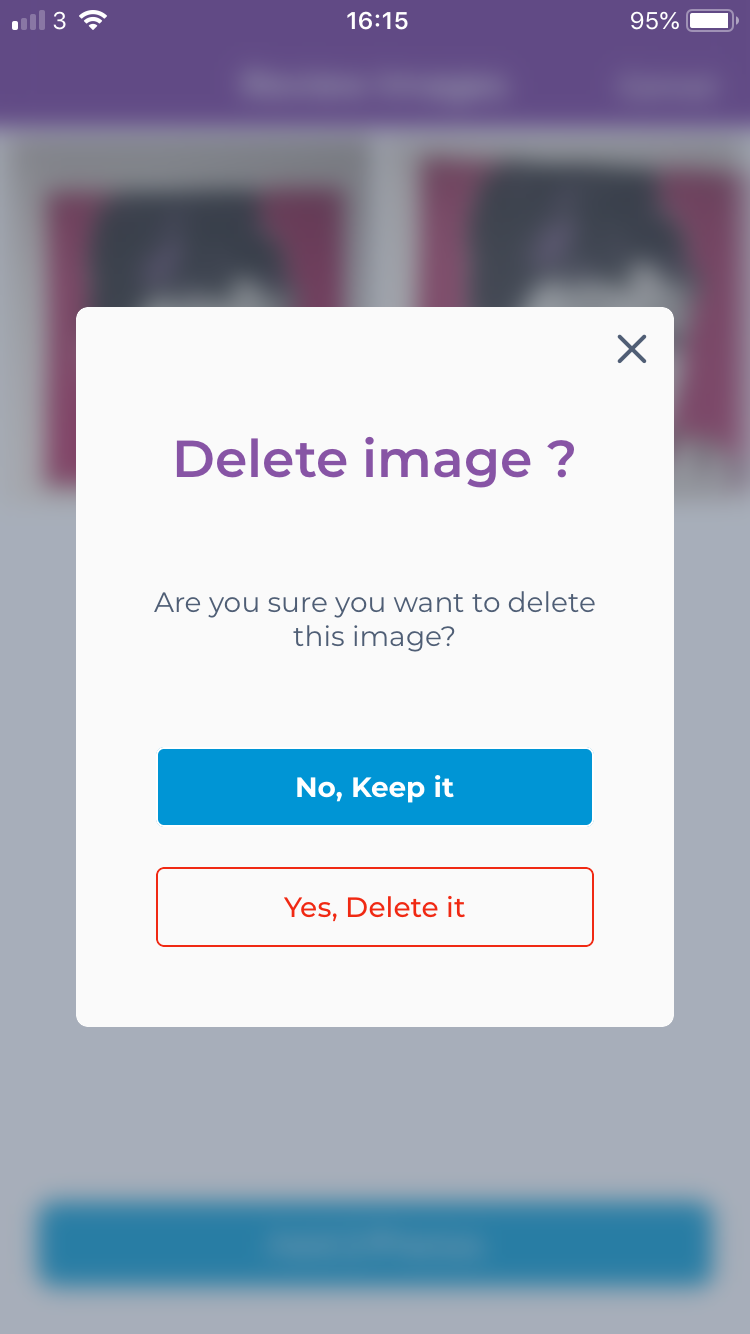 Once you click Add Photo you will see a screen asking if you have clients permission to share these photos online.
Note: It is possible to upload multiple photos to one service.
Be sure to get your clients permission before sharing on social media. If permission is granted the image will be assigned to the service in the client profile and also on the client card on the Phorest desktop.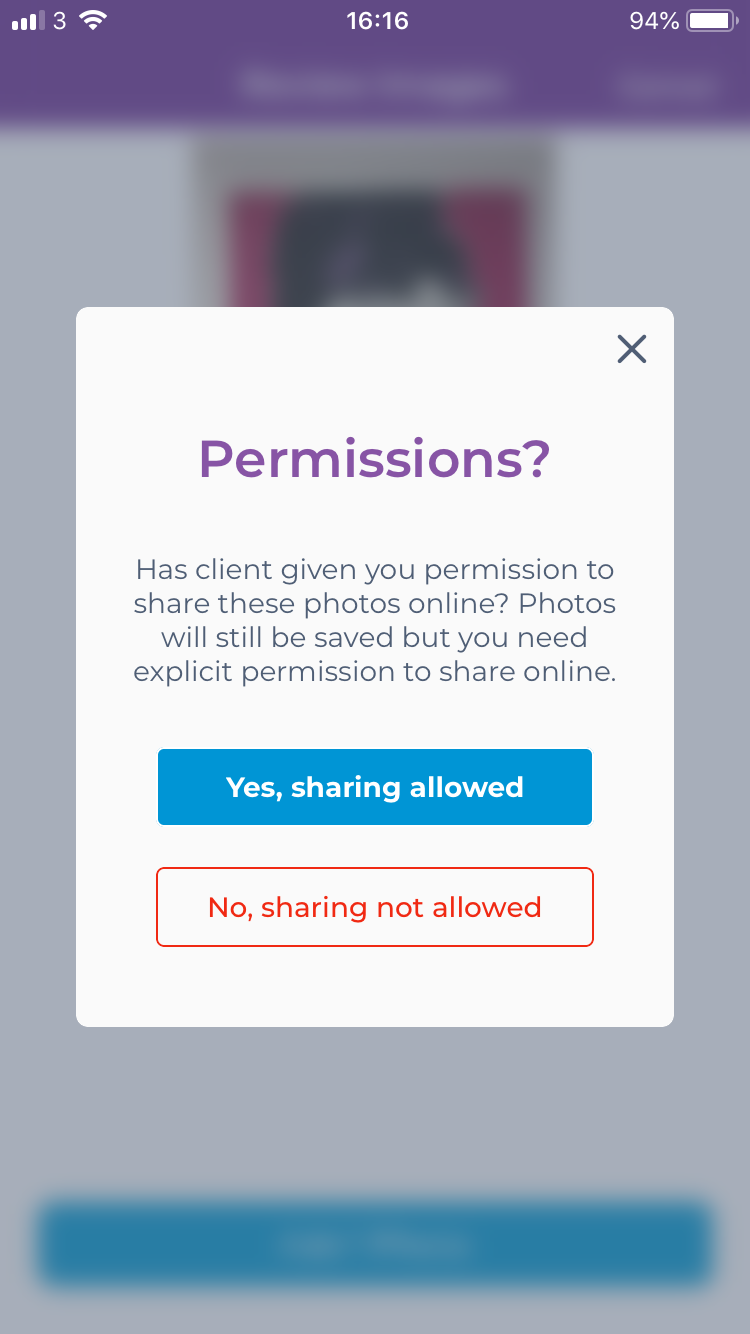 To access the Phorest Go Portfolio swipe right or click More at the top left-hand corner of the screen. Here you will see the Portfolio button.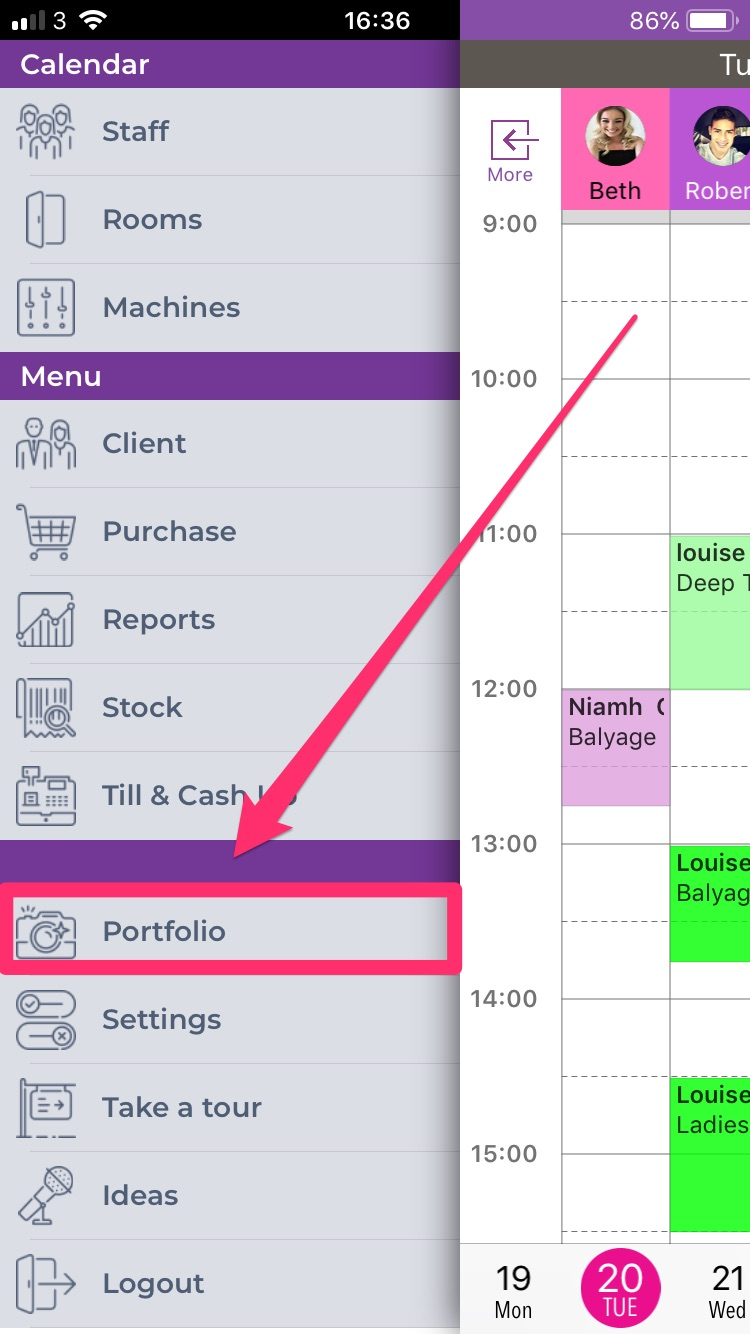 Here you will see a library of pictures that you have previously taken and the dates they were taken on.
From here you can choose to delete or upload a photo from the library to any social media platform that you have set up on your iPad or iPhone. You can also attach the image to an email.