This article will show you how you can disable the Matrix setting for a client and can be useful when you still want to reward clients with Treats but you know they aren't going to try something new.
Go to Clients, then search for and click into a client's Client Card.
Click the TreatCard tab, then uncheck the Matrix Enabled setting and click Save.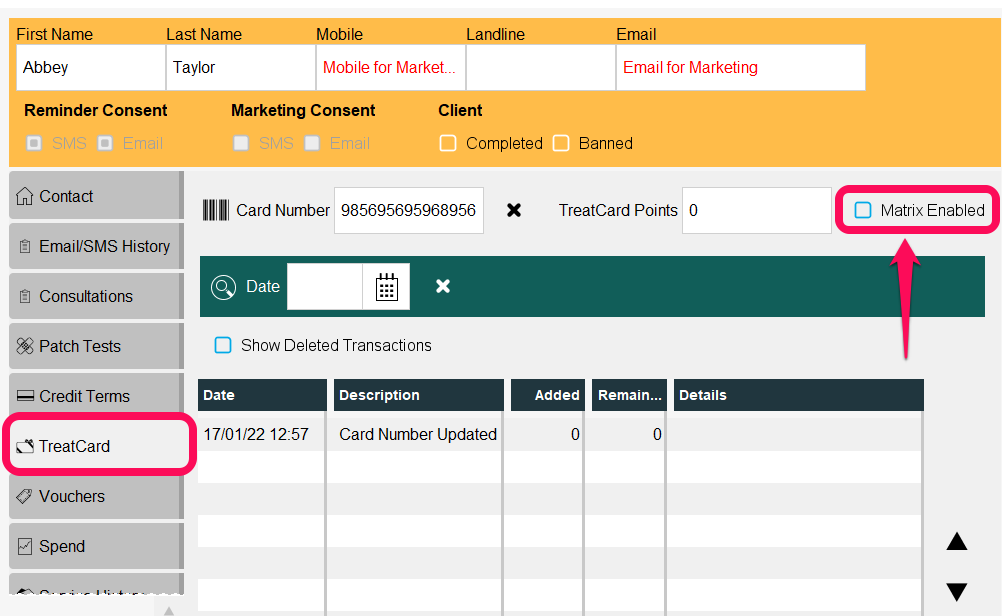 This client will now be able to redeem any available TreatCard Rewards, regardless of whether they have gotten that Service or Product in the past or not.
---