This article will show you how you can update your PhorestPay account information, including your bank account details, name, email address, mobile phone number etc.
This feature is available to businesses using PhorestPay through Stripe. Our preferred merchant services provider in the US is International Bancard. If you are in the US and are interested in ordering a PhorestPay Terminal, please reach out to your Salon Success Manager or email usgrowteam@phorest.com.
Video Guide
---
Step-by-Step Guide
Go to Manager > PhorestPay > Account Settings.

Note: Your account settings will open in your internet browser. You may need to minimize Phorest after clicking Account Settings.
You'll be prompted to enter a 6-digit verification code which you'll receive via SMS to the phone number you used when registering your PhorestPay account with Stripe.
Once signed in, click Account, then click into the Phorest settings under Payout and professional details.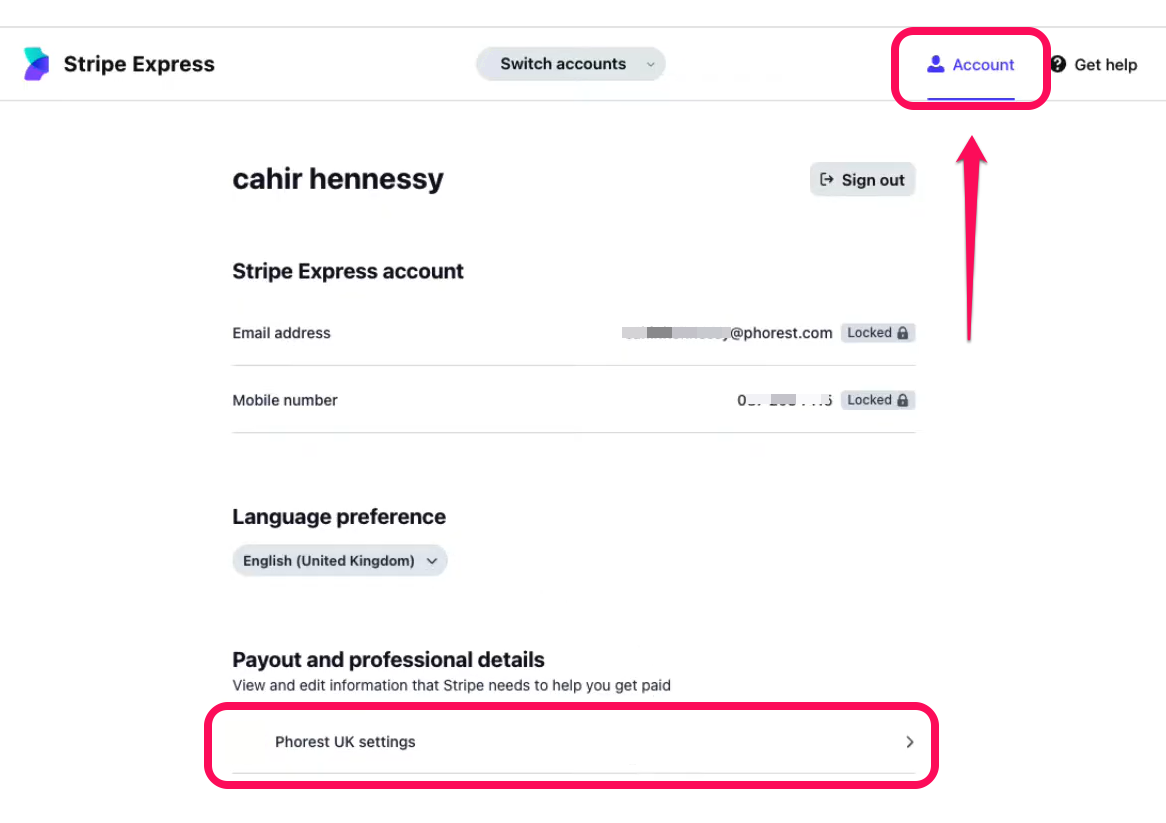 On the next screen, click the pencil icon to edit the details in each section.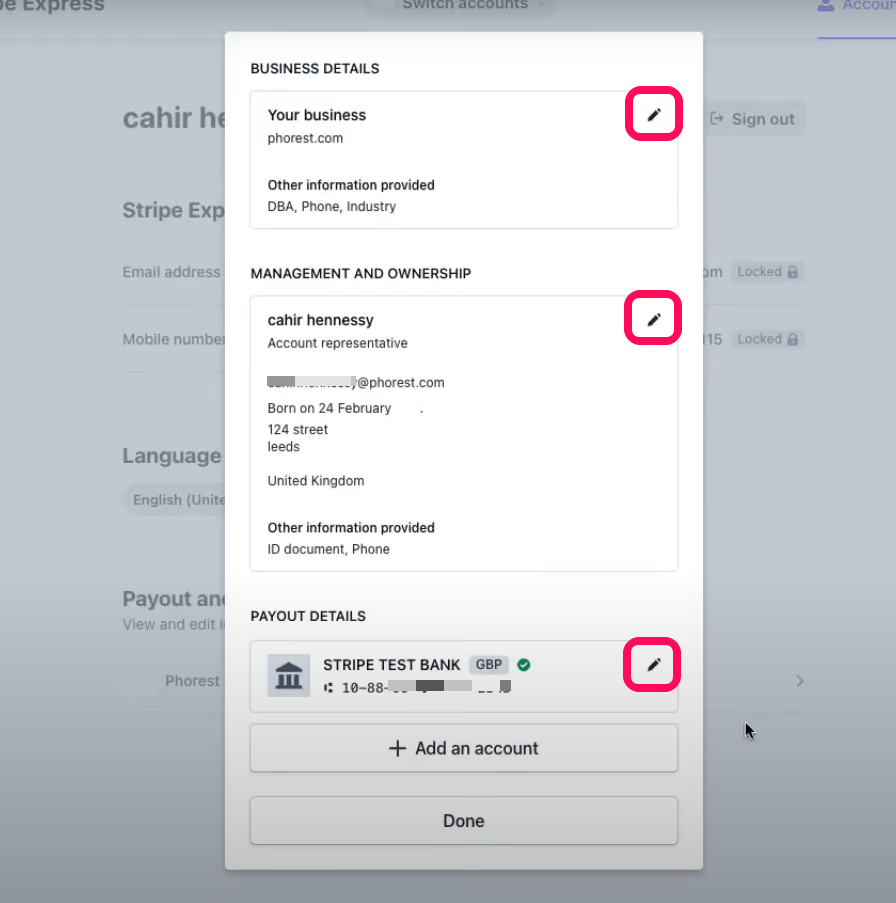 Note: When changing your bank account details, you may need to enter your previous bank account details for security reasons.
Once you've updated your information, click Save to continue. Once you're finished, click Done.
---
Changing Bank Details when Payment is Pending
If you are adjusting your bank account details, it's important to note that if the details are changed while a payout is currently being processed then that payment will land in the original bank account.
If you no longer have access to this account, you will need to contact the bank associated with that account to understand what will happen with the payment. You will need to provide your bank account information, the date expected for the transaction, the amount, and the payer (Stripe).